Print Any Part Or Section Of Web Page Without Ads
Did you ever try to print a webpage and found too many useless ads in there or maybe you couldn't print out the article in the right format, therefore, wasting both printer cartridge and papers. I am listing two methods which will help you save costs and headache during this stupid recession.
MyPage
MyPage lets you edit out any junk content from the web page before printing. It is a bookmarklet, which means faster editing and printing. Just visit their website and follow the steps to add the link to your bookmarks.
Now visit any web page that you would like to print, go to your bookmarks and hit MyPage. Edit out any content using keyboard shortcuts and finally print it using the default browser Print function. You can also preview it by hitting 'P'.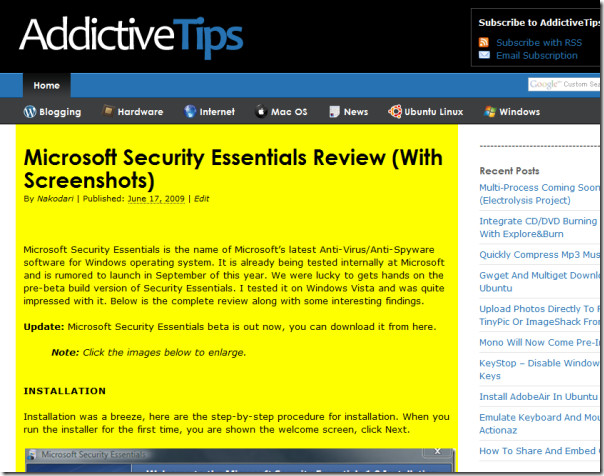 If you remove any element by mistake, you can always undo it by hitting 'U'. Pressing 'I' will isolate the selected area and remove all other elements.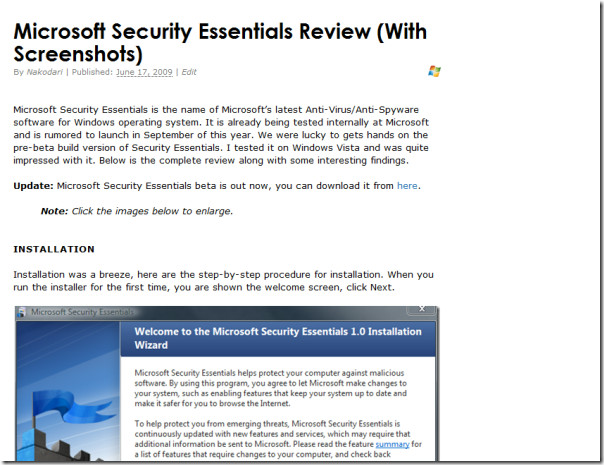 There are various other shortcut keys that make editing more easy and quick.
PrintWhatYouLike
PrintWhatYouLike is an online service that lets print out any section of the webpage that you like, it can be reformatted as a whole to suit your need. For example, if you only want to read the main article, you can select the article portion as shown in the screenshot below.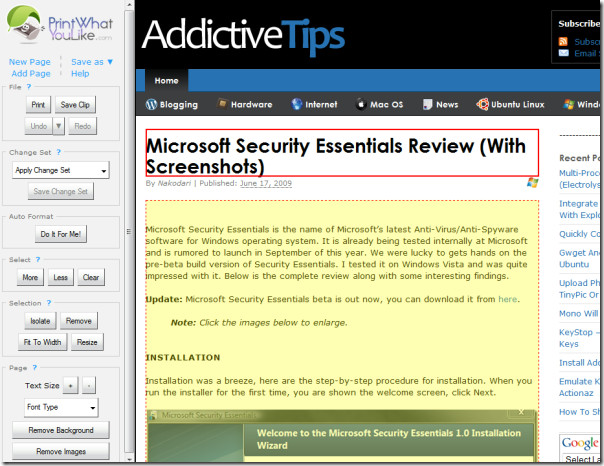 When selected you can change other settings such as, remove background, remove images, increase/decrease font size, change font. The most useful option is the AutoFormat, which will automatically format the selected area and fit it to the whole page, see screenshot below.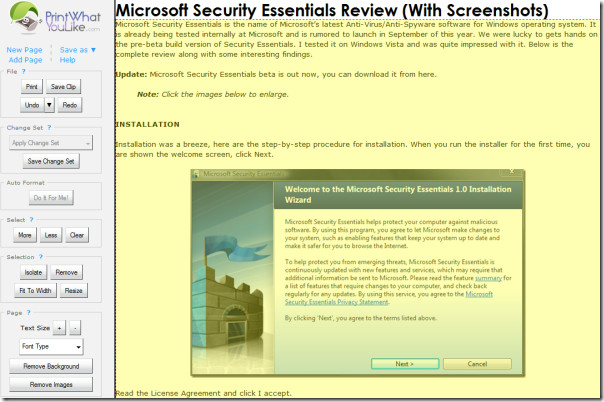 Once all formatting is done, click Print and start reading the article on the hardcopy. Enjoy!