Privnote Sends Private Self Destructing Notes Mission Impossible Style
Ever wanted to communicate discretely? Ensure your messages couldn't be intercepted? Pretend you work for the Secret Service? Keeping things on a level of sanity, what you can do is send secure self destructing messages using Privnote. Privnote is a free web service that lets you create a private message and provides a link to it that works only once. When you send the link to someone, they can use it one time only to read your message and after that it becomes useless. It doesn't necessarily explode like in movies but your message can no longer be read, not even by the original recipient.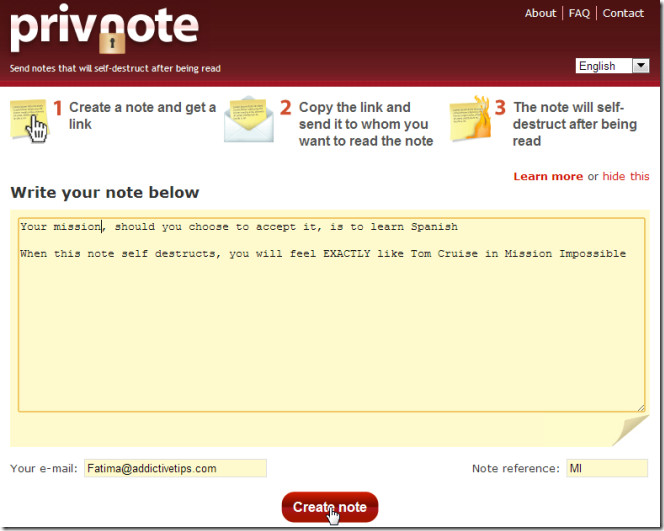 To create a note, visit the site and start typing. You cannot attach files to your note, they are text only. You can choose to be informed when your note has been read by entering your email address and a reference to the note. The notes have no character limits, one you've created your message, click Create note and the site will generate a link for you to paste in your email.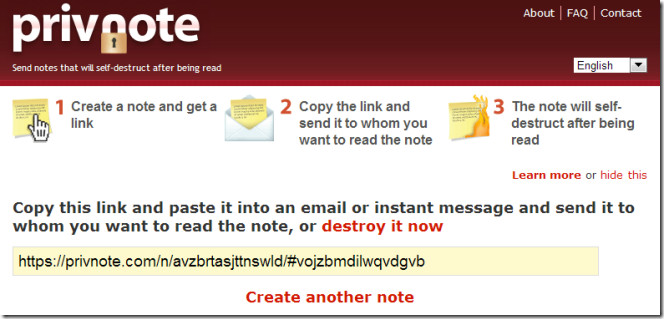 The service acts as a place to host your private message and not as a means of sending it. You have to use your normal email service provider to send the link. The link is only good for one click and cannot be read if clicked a second time.