Rehost Image & Copy To Clipboard In Firefox [Add-on]
How often does it happen to you when you try to save an image using mouse's right click and a pop up windows appears telling that hot linking is not allowed on this site? My guess it happens a lot specially when when you're on a website which only hosts images that have been back linked. No matter how good your intentions were, you're left nothing but miffed!
Here comes Rehost Image, a Firefox add-on that not only lets you copy an image, but also provides you a platform in the shape of a clipboard so you can share the copied images without the risk of hotlinking and thus keeping yourself from being labeled a "crook".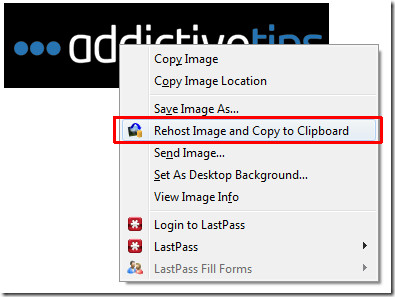 Rehost Image only supports uploading images to a FTP server and anonymously to ImageShack web hosting service (no signup required). It will mostly come useful to webmasters and bloggers who need to frequently host the images on their own server.
The add-on can automatically resize the images before uploading them to the server, it also checks for the image type and fixes the extension (where needed). The History log shows all the images that were uploaded, this is optional and can be disabled.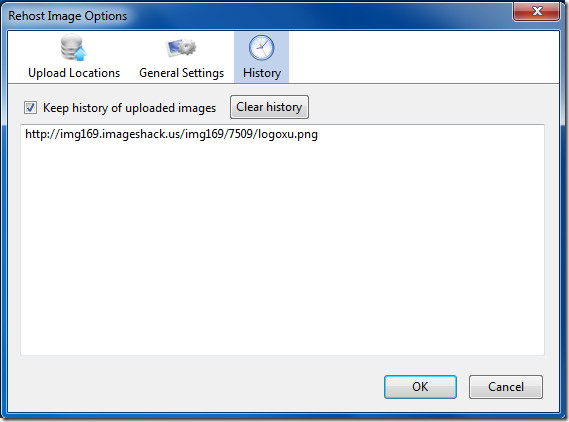 Users can add multiple upload locations without any restriction. Image which are chosen to be re-hosted will be uploaded to all user-defined upload locations (could be multiple FTP servers).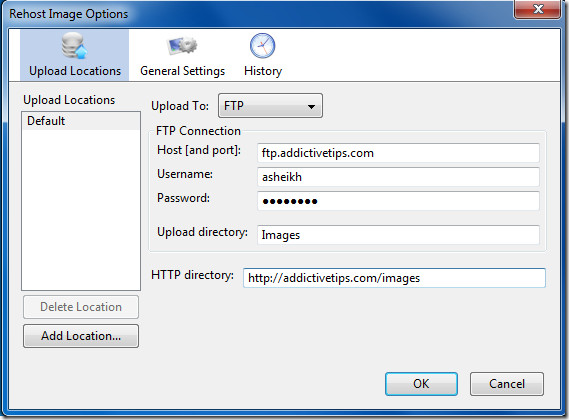 Works on Firefox 3.0 and later, including the latest version 3.6.*.