Resize Or Make A Quick Thumbnail Of Your Photos Online
I have reviewed various different ways to resize an image in Windows, from using Windows XP Powertoy and RightThumb, to using Fast Image Resizer and Office Picture Manager. But what if you are not using your computer and want to resize and upload an image online? Or what if you need to resize an image that is already online? In such situations we will be needing an online tool.

Quick Thumbnail is a free online tool that lets you resize and create thumbnail of images instantly. You can either upload an image from your computer or enter the image URL(if it is already hosed online). Only JPG, JPEG, GIF, and PNG formats are allowed, the maximum file size limit for each image is 2Mb.

Next, you can resize the image by either Percentage, Fixed Size, or Standard Sizes, all depending on your requirement.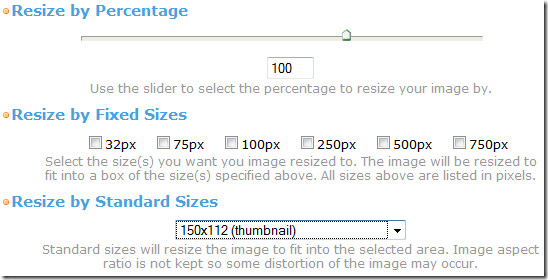 You can also apply filters such as Greyscale, Sepia, Nagative, etc. Once done, click Resize it.

It does a pretty good job in preserving the quality of the image.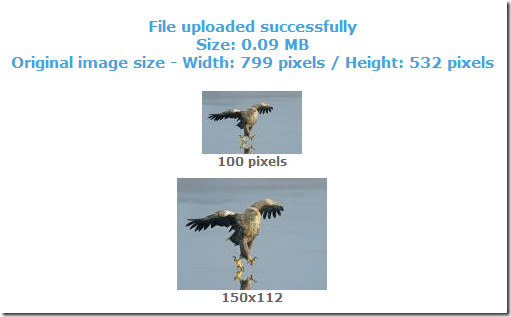 If you are using Firefox browser, you might need to manually enter the extension at the end of file name in order to save it to desktop. Enjoy!