Restore Google Reader Feed List Spacing With FixStyleSheet
Google redesigned their popular RSS reader with a brand new interface, and added some other features too. One obvious change is the font size and spacing between feeds, especially when in list view. This new outlook is troublesome for some users, as they find it difficult to browse through the feeds in this manner and keep track of what's read. Google has definitely made some of its users angry with this change, and if you are one of them, then FixStyleSheet For GoogleReader is just what you need. It is an extension for Chrome that reverts this feature and takes you back to the classic design, so you can still browse Google Reader with its new and improved features, but view feeds in the classic style.
The new look for Google Reader now has a white and grey interface, which makes its difficult to identify which items have been read. The feeds in a list view are more spaced out and, the fonts are larger. Ultimately, this leads to lesser number of posts in the same space, and lots of scrolling down the page, not to mention more difficult differentiation between read and unread items.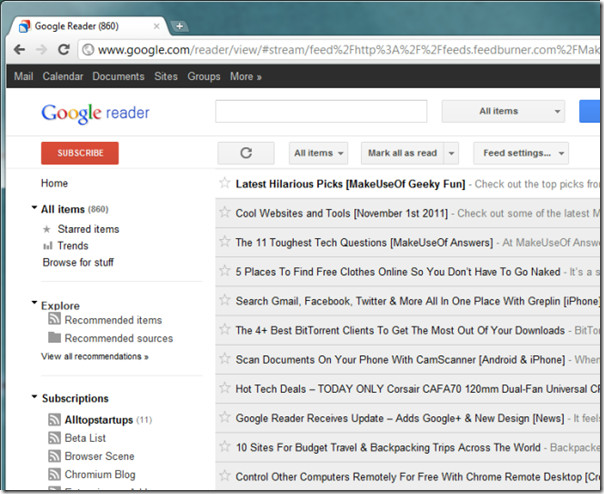 This extension simply lets you work with the new interface while keeping the old stylesheet for Google Reader, thereby letting you access and read more content without having to scroll down the page . The descriptions for each feed can also be viewed much easily as compared to the new format.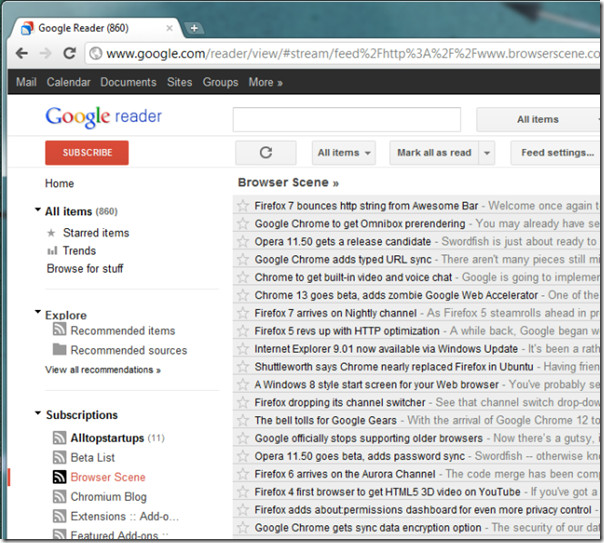 This handy extension will gain popularity particularly with those avid feed-readers that did not find Google's visual changes that helpful. While the new Gmail look provides native option to change the spacing, Reader lacks it, so give this extension a shot and let us know what you think.
Install FIxStyleSheeet For GoogleReader – Chrome