RSS Tools – Mash Feeds, Create PDFs, Count Items & Reverse Streams
There isn't much you can do with an RSS stream except subscribe to it but should you feel the need to manipulate them per your reading habits, you can use RSS Tools. It's a free web service that lets you change any RSS feed in five different ways. You can reverse the order of the items (instead of newest to oldest, change it to oldest to newest), Count the number of items in a feed, combine any five feeds in to one or edit any string in an RSS feed.

The web service is simple, choose a function from one of the five on listed across the top and copy and paste an RSS feed link to it. The service applies whatever changes you need and generates a new RSS link for you to subscribe to.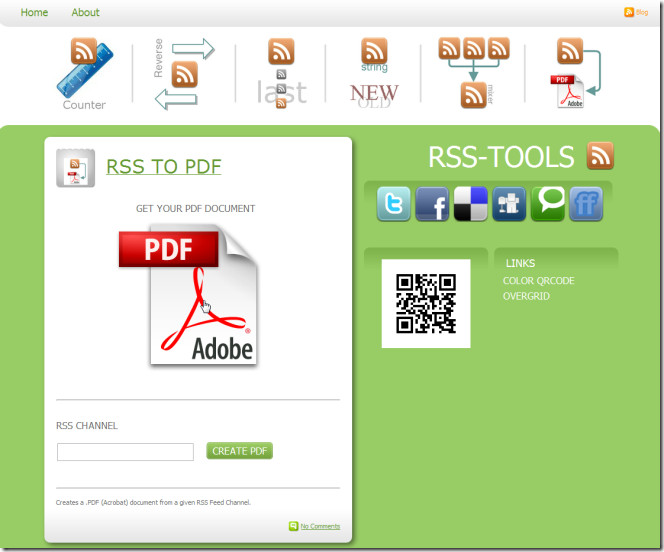 To create a PDF of the items in an RSS feed (limited to the first 15), click on the PDF button and copy, paste the feed's link and click Create PDF. The PDF file be created, click on the file icon to open or save it.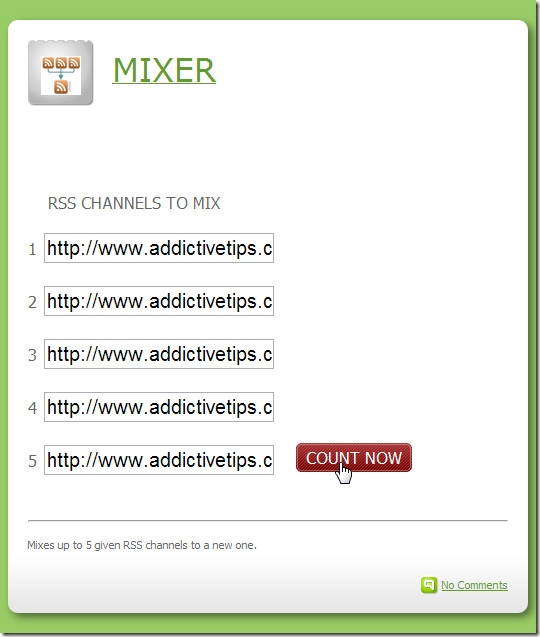 To mix different feeds in to one, go to the tool and paste the feeds you want to mix. The tools is restricted to  mixing only five. Click count Now and a new link will be generated for you to add to your feed reader.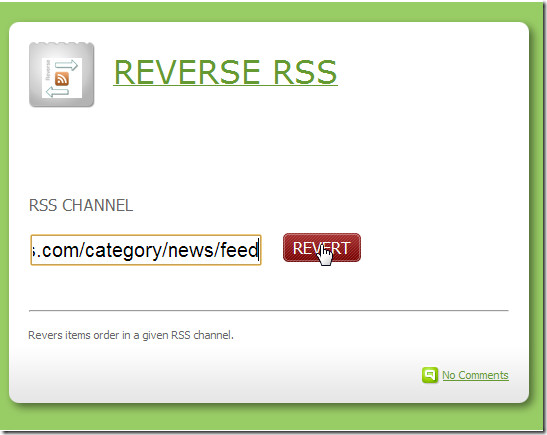 To reverse the chronological order of items in a feed, go to the reverse tool, paste the feed link and click Revert. When you add the newly generated link to your feed reader, items will appear in reverse chronological order, i.e. oldest to newest.