Scan Your Files Online With Over 20 Anti-Virus Programs
If you have not installed any Antivirus tool on your system and are confronted by a situation where you have to scan a specific file to see if it is infected. In such a case you can try Jotti's Malware Scan, it is a free online service which scans the files though more than 20 well known virus scanning tools.
Simply visit the site from the link given at the bottom of this post, then browse and select the file that you wish to scan and hit the Submit File button. It will scan your selected file in more than 20 scanning tools like Bit Defender, Clam AV, NOD 32, Mormon, AVG, A-Squared, Dr. Web, Avast etc.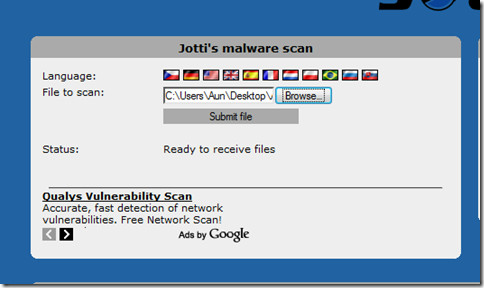 Here is how it displays the scan results with respect to different antivirus applications.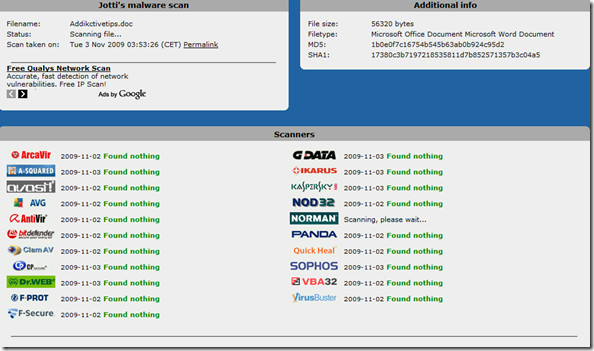 The limitation of this tool is that it only scans files up to 15MB in size.
Enjoy!