Screenshoter – Fast And Simplified Screen Capturing Tool For Firefox
Not every person needs to take a screenshot but for those that do, finding a good software to take it is important. The decision to use one software over the other can be based on the quality of the screenshot it takes, the ease of use and what features it has. Screenshoter is a Firefox extension that lets you take screenshots of complete web pages or a custom defined area of the web page. The extension saves the screenshots in either PNG or JPEG format. The extension is easy to use and the quality is fairly good.
The extension adds a camera like button between the URL bar and the backward and forward button by default (button can be moved using the customize toolbar options). Screenshots can be taken by using either the toolbar button or keyboard shortcuts. The extension lets you take a screenshot of a complete page (it scrolls automatically), the visible part of the web page i.e. whatever is visible in the window without scrolling or a custom defined portion of the web page.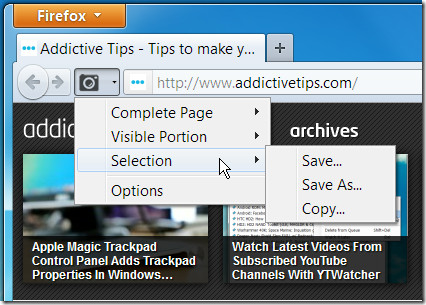 Click on the extension button and choose which type of screenshot you want to take and select one of the three options from the sub menu to take the shot. The Save option uses the page title and the date as the name to save the file. The Save As… option lets you enter a name for the image yourself and the Copy option copies the screenshot to you clipboard and lets you paste it anywhere.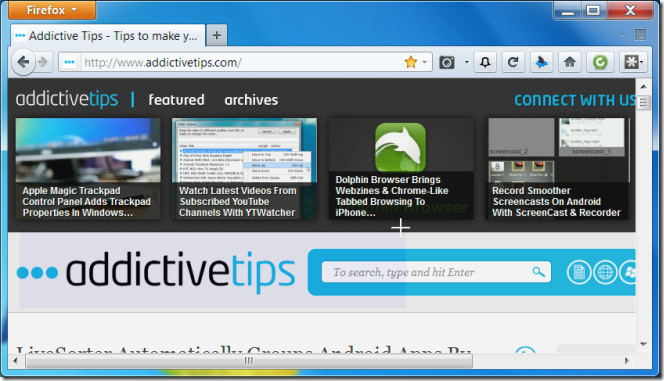 The extension lets you define a default location for saving the screenshot to. Screenshots are saved via Firefox's download manager but to the location that you specify instead of to the usual download location. You can set a default action for the toolbar button. The default action defines the single action that will be triggered when you click the extension's icon. You can set it to save or copy a complete page, a selection or just the visible portion of the page. Select which format the screenshots should be saved in by checking either PNG or JPEG.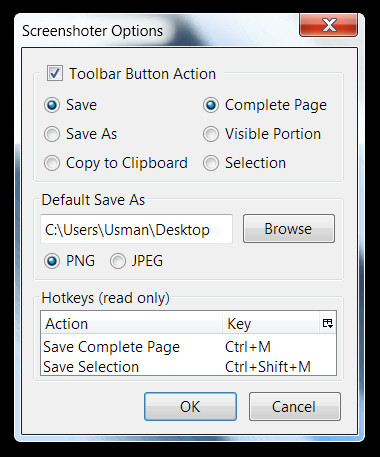 Keyboard shortcuts are read only, i.e. you get what you get and there's no changing them. Ctrl+M saves a complete page and Ctrl+Shift+M allows you to select and save a part of the web page. Chrome users can turn to the ever popular Webpage Screenshot extension which is similar in functionality but comparatively slower.
Install Screenshoter Extension For Firefox