Search Places On Google Maps From The Context Menu In Chrome
Being able to select text from any webpage and looking it up in your default search engine is one of the best features to be integrated in browsers. Text or keywords however aren't the only thing you need to search for quickly and search engines aren't always what you search in; you also look up addresses and Google Maps might be one of your most frequented sites. MapMe is a Chrome extension that lets you search any selected text in Google Maps from the right-click context menu.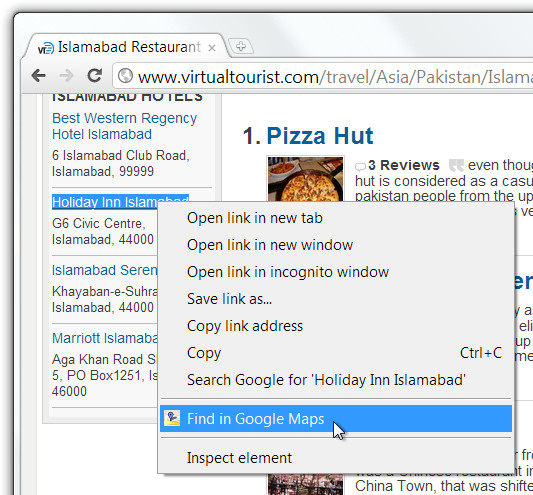 Once installed, select any text on any kind of page. The extension does not recognize addresses or address formats so you can select and search any text on Google Maps. The extension works on all web pages and even on text in an email body. So if you're reading a restaurant review or you just got an email from a client, with an address included, asking for a meet up, you can look it up on Google Maps directly.