Share Music On Twitter With ListenTo.Fm
ListenTo.fm is a free online service that lets you share music(both audio and video) on Twitter instantly. It writes the song name, shortens the link, and tags it automatically, all you have to do is to find a good music.
Update: This web service has been discontinued.
On the main page, you will find top 25 most played songs and music videos. If you want to share it, just click on the link and then select Share on Twitter. You can find the music by both Artist name and Song title using the Search on the left sidebar. If you do not find the music already on this site then you can enter the Artist name, Song name, and MP3/YouTube/Imeem link yourself, and don't forget to enter your Twitter username.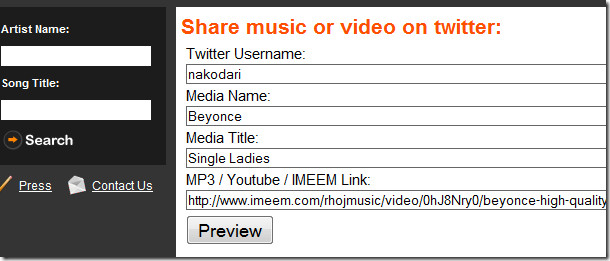 Once done, click Preview and a new window will load where you will see the complete preview of the music(audio or video, depending on what you are sharing). If it plays properly, click Yes-Tweet it, otherwise click No-Try Again.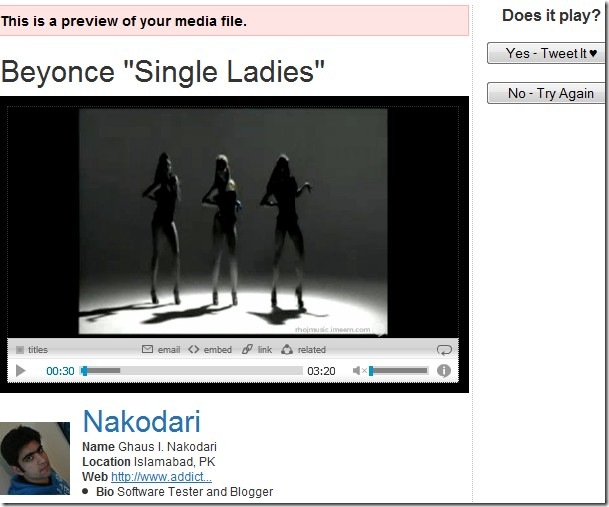 It is a simple, yet elegant service for quickly sharing music with your followers. Enjoy!