Show File Size In Firefox 'Open With' Dialog Box
It can be quite useful and helpful to know the size of a file before downloading it. Unfortunately, if you're a Firefox fan and use the default download manager, you're out of luck, because Firefox itself does not display the file size when it pops up the 'Open With' dialog box. The only information displayed is the file name/type, and you get to choose where the file should go.
Show File Size is a Firefox add-on that enriches the default Open With dialog box, displaying file size with customizable rounding options.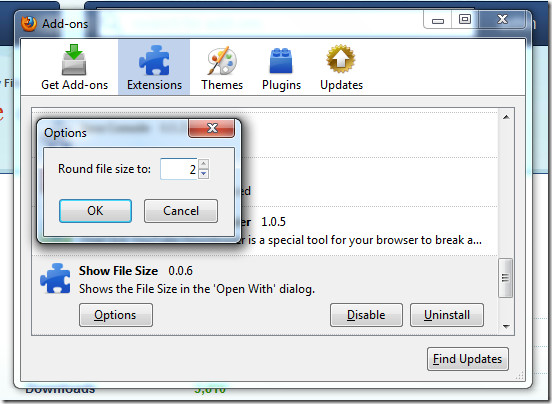 The add-on is very light, running well under the 10KB memory footprint threshold. Once installed, you can configure how many decimal places the file size should be rounded to. Until now, it only supports a maximum of up to 2 decimal places, and that's about it. There is no other configuration – the extension will make you aware of the size of the file you're about to download next to file type.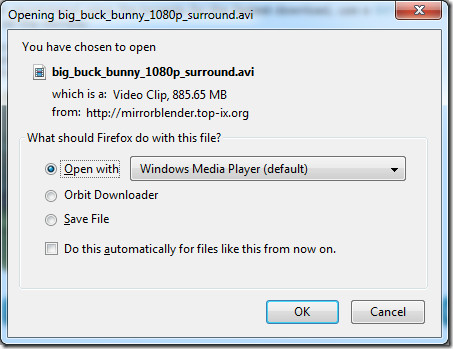 Show File Size works with Mozilla Firefox 3.5 and above. We tested it on Firefox 3.6.12.
Show File Size Extension for Firefox