Shrink The Scroll Bar In Chrome For More Visual Space
Browsers are going for an extremely minimalistic interface, everything that may have been important in the past, like the navigation bar or the bookmarks bar, is now being swept under the rug. Chrome has one of the most minimal interfaces yet and with the option to hide the navigation bar in Canary, developers have started to take a crack at making the interface cleaner. Thin Scroll Bar is an extension for Chrome that slims down both the vertical and horizontal scroll bars so that they appear more like slim sliders. The scroll bars work perfectly with mouse wheel movements and can also be dragged with the mouse.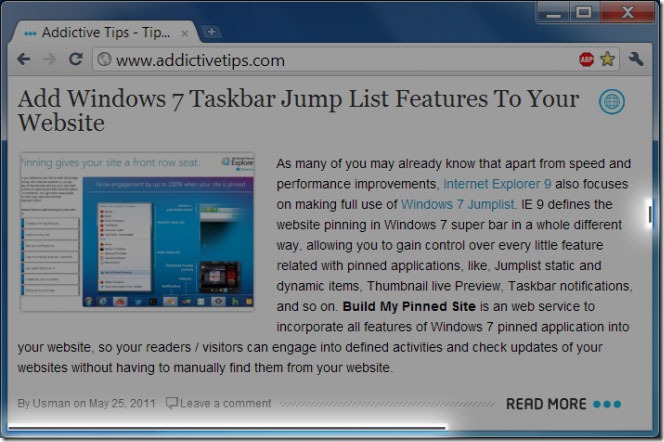 Whether the people at Google were planning to trim the scroll bars down themselves or not, it seems like someone beat them to it. For netbook users, this may well turn out to be a must have extension. You can never have too much space on a netbook and this is one great way of shrinking something that was unnecessarily big.
Install Thin Scroll Bar For Chrome