Switch Between Google Accounts Faster With Account Switcher [Chrome]
Gmail is so great that one account just isn't enough. Many users manage multiple Gmail accounts  for work and for personal use. Having a singular efficient interface to manage emails from is great but switching between different account, not so great. You can switch between different Google accounts right from the Google UI with the Account Switcher for Google Gmail™ accounts extension for Chrome.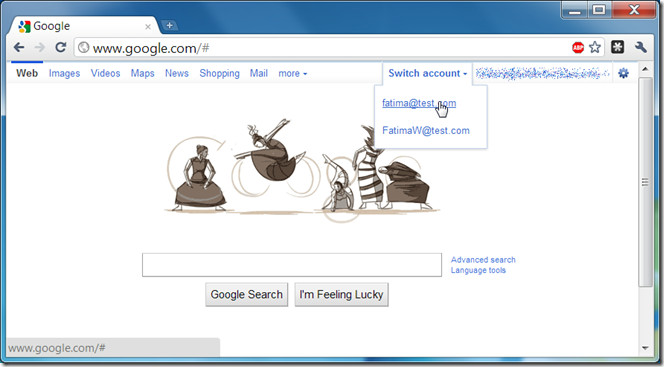 An extremely useful and simple extension, the Account Switcher appears when you sign into any Google account as a link next to your account in the upper right hand corner. Before you can start using the extension, add the different accounts you use from the extension's options, you can enter your user name and password or just your username. The extension stores the information you enter on the browser and does not save it anywhere else.
When the Switch account button is clicked, a drop down lists the accounts you've saved, choose whichever one you want to sign in with. You will automatically be signed out of the account. If you saved the password for the account in the extension settings, you will automatically be logged in to the other account. If you chose not to enter your password, you will be signed out of Google and taken to the log in page with the Username field prefilled with the account you selected.
The developer has given the disclaimer 'We DO NOT guarantee the security of the passwords', so for those concerned with password security, you can skip entering your password when you add an account to the extension.  You will have to enter the password yourself when the Sign In page opens.
Install Account Switcher For Google Gmail™ Accounts For Chrome