There's A Web App For That Helps Find Apps Based On Browsing History
You may have found multiple extensions in the Chrome app store to be highly useful and installed quiet a few of them because they made life easier or solved a huge problem for you but Chrome apps are different from extensions and you might not always know which ones to install. There's A Web App For That is a Chrome extension that suggests apps for you based on the sites that you frequently visit. The app also adds a plus sign indicator in the URL bar whenever you visit a website that has an app available in the Chrome web store.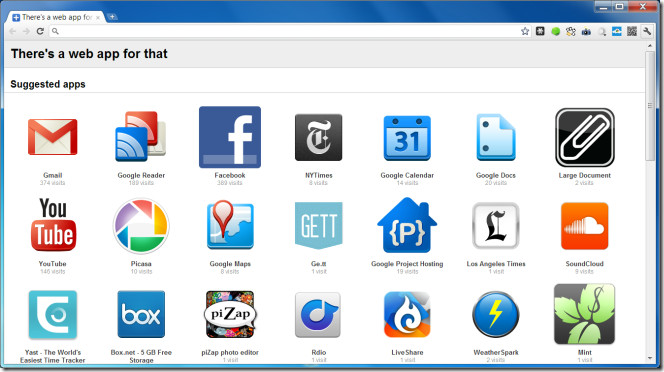 To view app suggestions, go to the extension's options. The suggested apps are updated whenever you visit a site that has an app available. The extension also lets you know if a site you're visiting has an app that you can download when you visit it by adding a plus icon in the URL bar. Clicking on the icon takes you directly to the app's download page in the Chrome web store. The extension only suggests an app for a website if it is the official app.

Install There's a web app for that For Chrome