Trello – An Online Pinboard For Task Organization & Collaboration
Trello is an online task management application that lets you create virtual boards that you can save lists to. These virtual boards (think virtual pin boards) allow you to add lists to any board, lists aren't just your regular 'things to-do', they are smart lists that allow you to add attachments, create checklists, assign tasks and vote up a task to emphasis its importance. The web application is free and allows you to add members, create an Organization and share them either with just members or with anyone.
Create a free account to start using the app. It comes with a Welcome board already added and serves as the default page when you first log in to the app. To create a new board, click Boards in the top right corner and select New Boards. To edit account settings, visit your dashboard or update your profile, click your avatar in the top right corner for options.
When creating a new board, you can also set its visibility options and assign it to an organization (if you've added one). To add an organization, go to your dashboard or to your profile page and click Create an Organization. The name of the organization cannot be changed, however, you can edit a board name any time by clicking on it.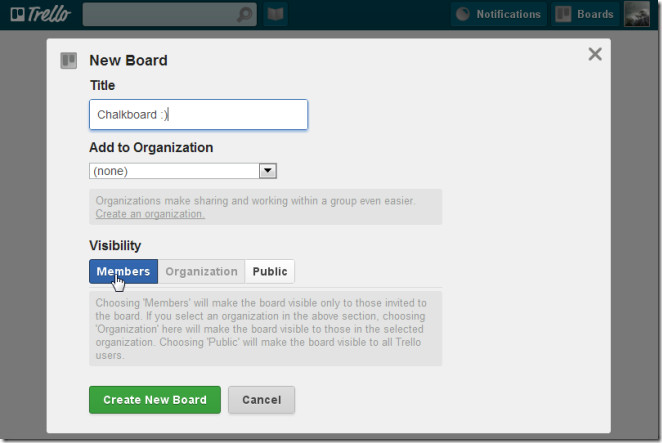 A newly added board has three lists added by default, you can rename or archive them and add new ones. To add a list, click on Add List from the right hand panel. To edit the name of an existing list, click the list's name, type in whatever it is you want to name it to and click Save.

To add tasks to a list, click Add card. Enter a name for the card and hit enter. Click the card after it has been created and add a description, assign it to someone, add color labels or attachments, create a checklist or add a comment.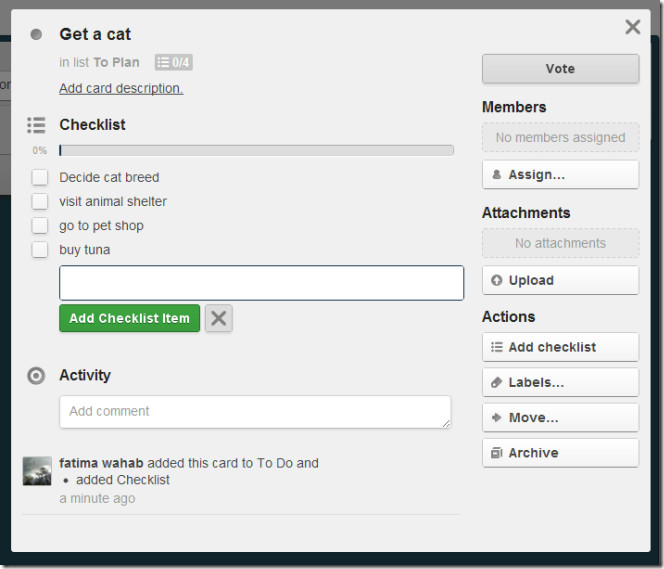 You can move 'cards' from one list to an other either by choosing Move from the dropdown, or by dragging & dropping it to another list.

You can assign the card to a member when you edit it or you can drag them from the list in the right hand panel and drop them on the card you want to assign to them. To view all boards that you've created, click Boards and select See All Boards.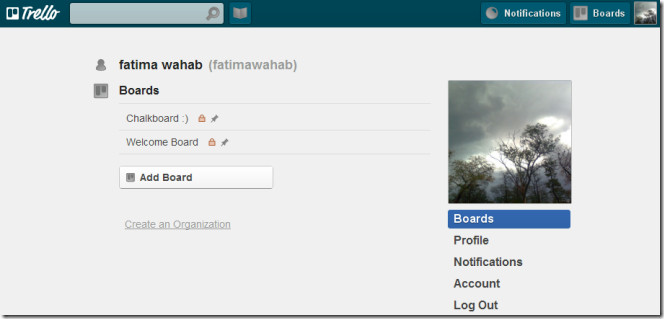 The app provides you a constant feed of all changes that you or any member makes in the right side panel. You can see a complete history for a board by opening the board and scrolling through the feed. To add members to a board, select Add Members from the right, enter an email address and click Invite.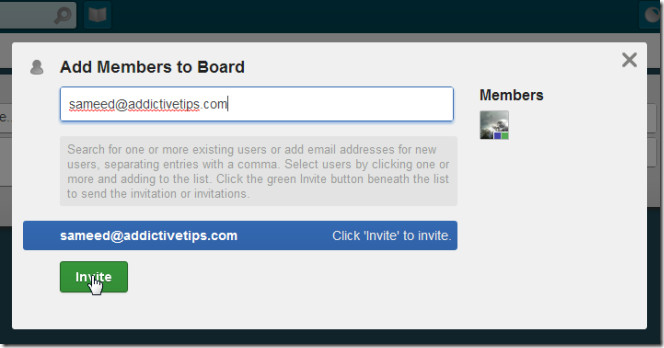 Friends you invite can see the board without signing up but in order to make changes to a board, they must create a Trello account.