Twitter Plugin For Google Chrome [Extension]
Chromed Bird is the best Google Chrome extension out there at the moment of writing. The name might not sound fancy but it is a great browser client for Twitter. Once installed, it adds a small icon next to the address bar.
At first run, you need to give it permission to access Twitter. When done, it shows three important tabs in the pop-up window – Main, Replies(Mentions), and DM(Direct Messages).
Click Compose Tweet button at top to begin tweeting. You can also enter a URL and hit Enter, doing this will shorten the URL with bit.ly and add it to your tweet.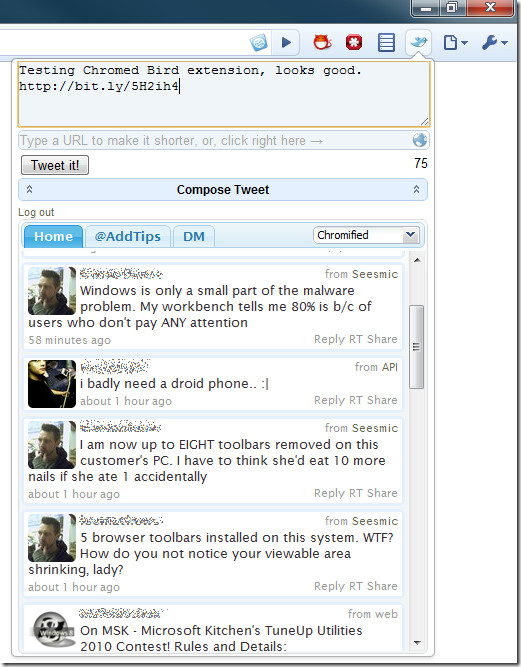 Why most users prefer using the twitter client inside the browser is simple? Get up-to-date notifications quickly without having to open another desktop client.

Nakodari is a founding editor at AddictiveTips who is searching among hundreds of extensions to find the best ones for the readers, he occasionally reviews extensions to help beginners turn pro.