Upload And View Your Comic Collection Online With All Comics
We have previously reviewed a number of comic reader such as QManaga and ComicRack. While desktop comic readers provide a convenient interface for reading comics, they do not ensure mobility of your comic book collection. This is because of the fact that access to the comic book collection is limited by a number of reasons such as the supported platform (e.g. a particular operating system such as Windows) of the comic reader. It would be much more convenient if one can access the comic book collection on the go from anywhere via web.
All Comics (Beta) is a web service which allows you to upload, save and view your comic book collection online. All you need is to sign up with an All Comics account and upload your comics. These comics can then be accessed from any platform (with enabled Javascript). This way,  you can read your favorite comics from laptops, PCs, and  handheld devices such as Smartphones. To get started, login with your All Comics account and select Upload A Comic option.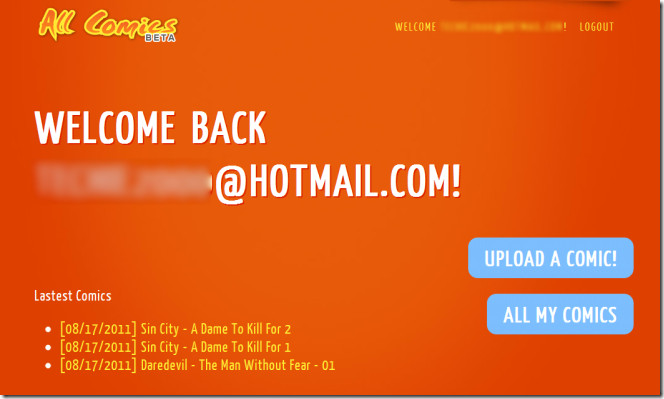 In the next step, select a comic format file (supported formats include CBR and CBZ) to initiate the uploading process.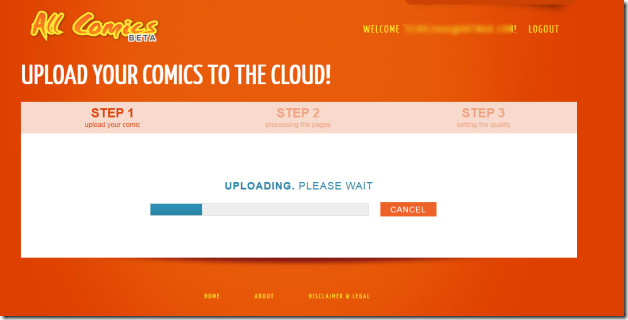 You will receive a prompt when a file has been successfully uploaded. Either upload another comic file or proceed to read your uploaded comic.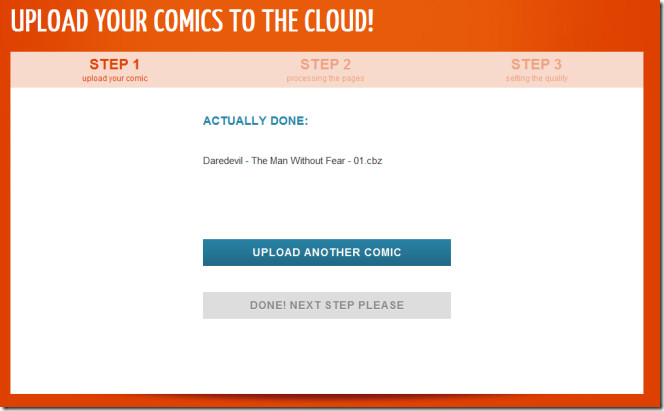 The (All Comics) online comic book reader is quite flexible and provides the option to easily sift through pages from page navigation buttons on top or the sidebar which displays all comic book pages. You can also set the zoom level to adjust the size of the comic page that suits your needs.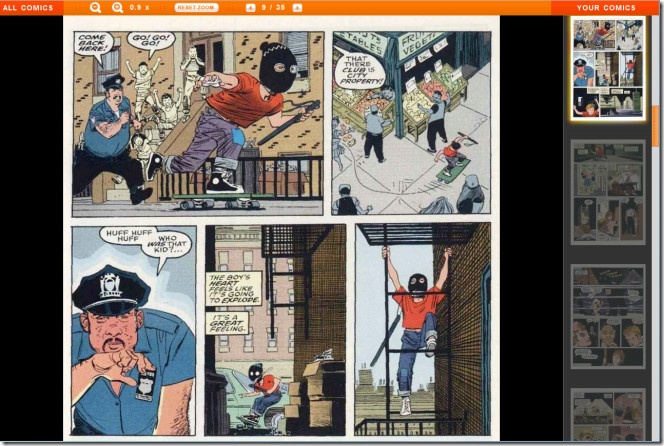 All uploaded comics are stored online and can be accessed from your account.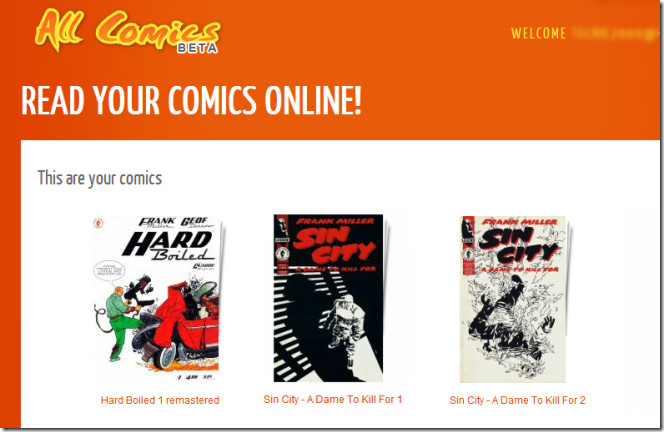 For now, the developer has not specified any storage limitations or advanced options. Once you are logged into your account, you can perform three functions i.e. upload comic books, read individual comics,  and view your uploaded comic collection. Since this service is still in its beta stage, you will hopefully see some advanced options and more changes in stable releases and final releases.