Uppercase, Lowercase, Flip, Reverse, Or Transform Any Text
The title is actually what the developer says UpperCaseIt can do. It is a recently launched service that requires no registration and can quickly transform any text. There are a total of 9 different options – Uppercase, Lowercase, Flip Text, Initial Upper/Word, Initial Upper/Sentence, Strip Spaces, Reverse Words, Reverse Letters, and Camel Case.
No download of any type is required, just type or paste your text in the textbox, choose the options and hit Click To Transform Your Text button.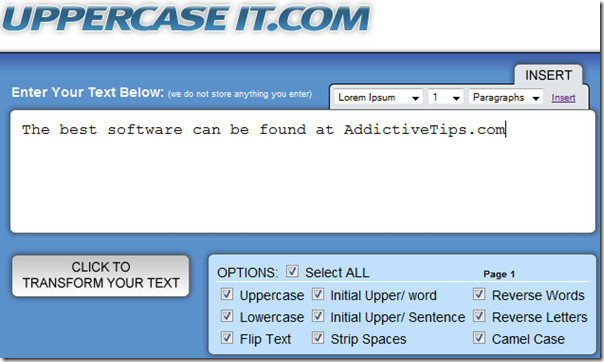 Once you have selected the options, the results will be listed below separately for each option.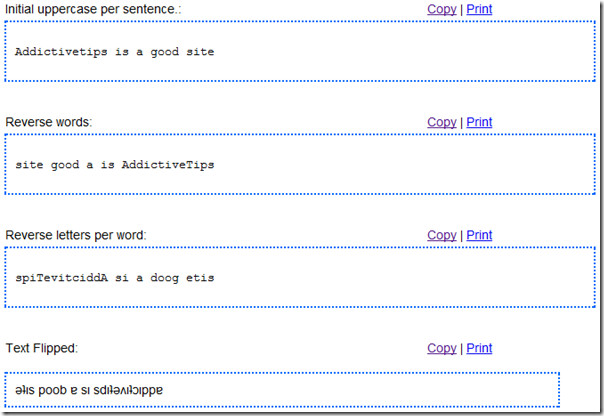 Once the results have been generated, you can copy the text to anywhere you want. There is an additional option to print the results(will come useful when using large paragraphs or articles).
There is no limit on the characters you can convert. So what is the benefit of this tool? The answer is simple, it saves you the headache of having to retype the text manually, thus saving time and increasing productivity.