Video Controller: Control YouTube Playback From Chrome Toolbar
Hate switching to YouTube for your musical needs while you're working on something important? Video Controller, a Chrome extension, gives you full control over YouTube via a simple toolbar button. With this extension, you can play/pause your YouTube videos without ever leaving your current tab or window. Play different songs from playlists by using the forward/backward buttons. Furthermore, you can change the volume, restart the video and switch between different ones. If no videos are open, Video Controller automatically links you to YouTube, so you don't have to separately open it.
Once you've installed the extension, a Video Controller button is added right next to the URL bar. When you don't have YouTube opened, click the Open a new YouTube Tab option, and a tab with YouTube will be displayed.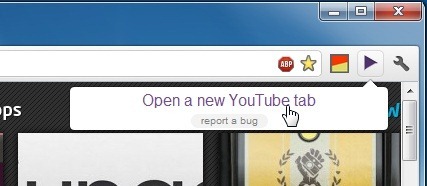 When you click the Video Controller button, a pop-up is displayed with all your YouTube videos. You can play/pause and replay songs from here, and use the forward and backward buttons to change songs. You don't have to be in the same window or tab to access all these functions, as they work across all active instances of Chrome.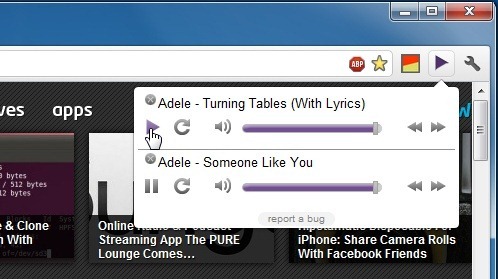 While the extension works without any trouble, there is still room for improvement. A seek bar would contribute significantly to the controls. Thumbnail previews of the video will also help to identify a video. When the extension is first launched it does not detect the YouTube videos that might already be open and you have to open YouTube using the extension again.
Extensions like this are available plentiful in the Chrome web store and while some of them are lackluster and fairly simple, others are feature rich and have an excellent interface. Compared to one of the better extensions of this type, this one is mediocre at the best.
Video Controller is a slick extension that comes in handy, especially when you don't want to bother with switching between tabs/windows for controlling YouTube playback. Frequent users of YouTube might find themselves using this extension pretty regularly, and you can grab it at the link below.
Install Video Controller For Google Chrome