View Amazon Product Images In A Slick Gallery [Chrome]
Amazon does not provide users with the best layout or viewer for product images, as they are either too small or you have to hover your mouse over each image to view it in a larger size. ImageFlow For Amazon, a Chrome extension, offers users with high resolution customer and marketplace pictures, all in one powerful and slick gallery. With it, you can also get instant previews of product images by hovering your mouse over the thumbnails. ImageFlow inserts a Imageflow gallery to all Amazon products. It works by scanning all images and putting them in one gallery. After you've installed the extension, a small play button will be added to the top left of the page. Click this to launch the ImageFlow gallery to view product images easily and in a larger size.
After you've installed the extension, when you browse products on Amazon, you will notice that a play button is added to the left of the main product image.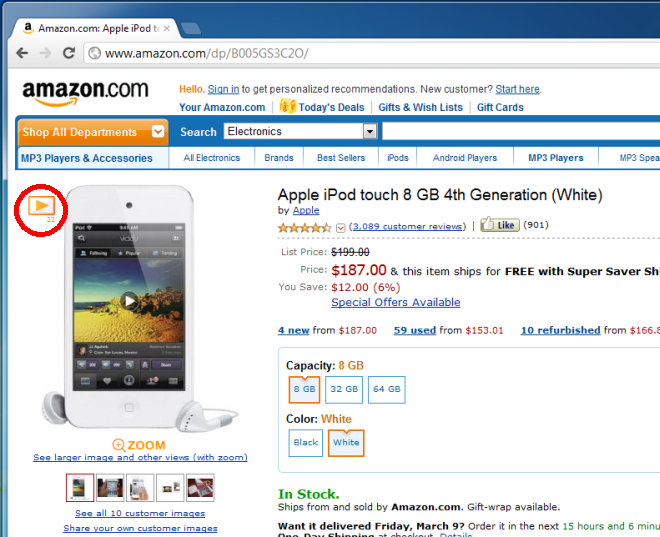 When this button is clicked, the ImageFlow gallery opens in a new tab. The gallery retrieves all the images, including customer images, and displays them against a white background. At the bottom of the page, you will also find a slider, which lets you smoothly slide through the images. As you view images, the number for each image is displayed at the bottom of the page, and images by the customers are labelled as Customer Image.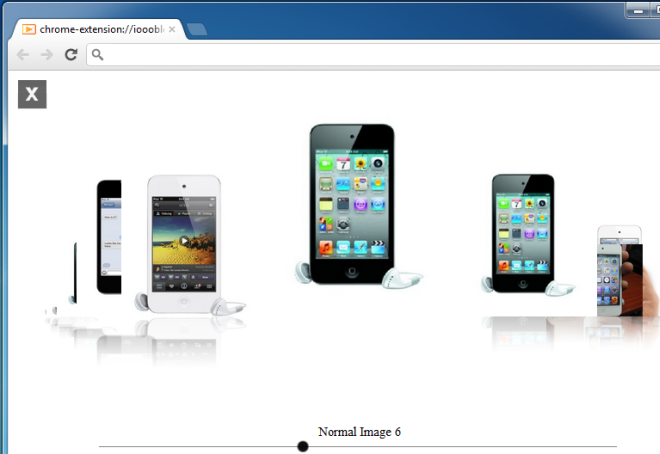 When you hover your mouse over a thumbnail , you will get a larger preview of the image in a pop-up. Moreover, the extension also shortens all Amazon links, so that they can easily be copied.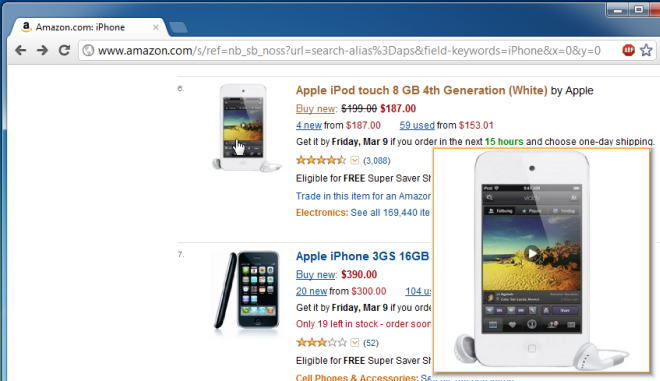 Users should note that the  standard image gallery for Amazon is not changed, so that remains usable even after you employ ImageFlow for Amazon. It can be installed from the link below.
Install ImageFlow For Amazon – PictureFox For Google Chrome