W3 Launcher: Quickly Backup & Manage Your Bookmarks Online [Chrome]
If you have lots of bookmarks saved in Chrome, you'll know how hard it can be to manage them. W3Launcher, an online bookmark manager, is just what you need, to manage and organize your bookmarks. Use this Google Chrome web app to organize all your saved websites and web apps on one screen. You can open, edit or delete any bookmark from the same page. The bookmarks are saved on the user's hard disk and never expire from W3Launcher.
W3Launcher offers a number of options right on top of the page. Add Link, when clicked, allows you to create a new link. To add a link, enter the name of the website either by typing it in the URL bar, or by using copy-paste. Once done, save the link and it will be added to the URL list displayed at the bottom of the page. There are two options for every URL added to the list; delete the URL, or edit its name or URL address. Use the Cancel button to close the Create New Link window and go to any other option.
The Web Search option allows you to open your favorite website in a new tab or browser.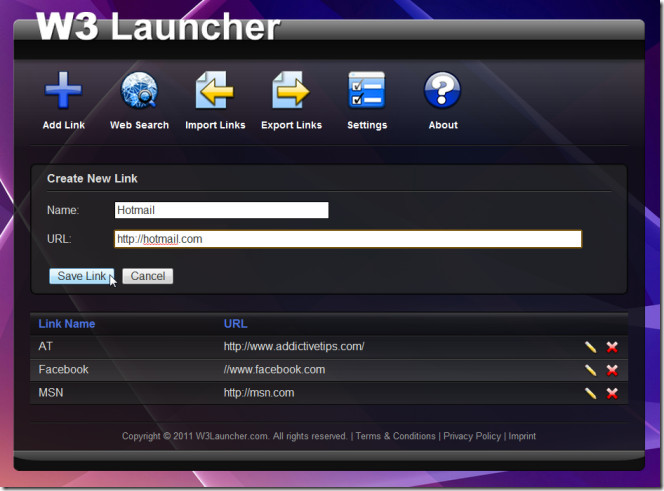 Action on Redirect allow you to open your websites either in a new browser window, or in a new tab. You may also add the URL address of your favorite web page in the Favorite web search bar.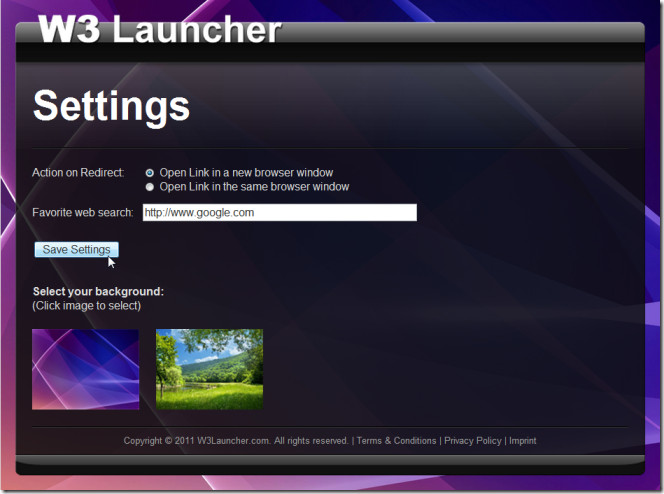 The Import function lets you pull in all your links. Type, copy-paste or drag & drop your links in the specific format, i.e., [Name];[URL] required by W3Launcher. The export function backs up all your bookmarks in W3Launcher.txt file. You can either send this text file to another system or just have a simple backup.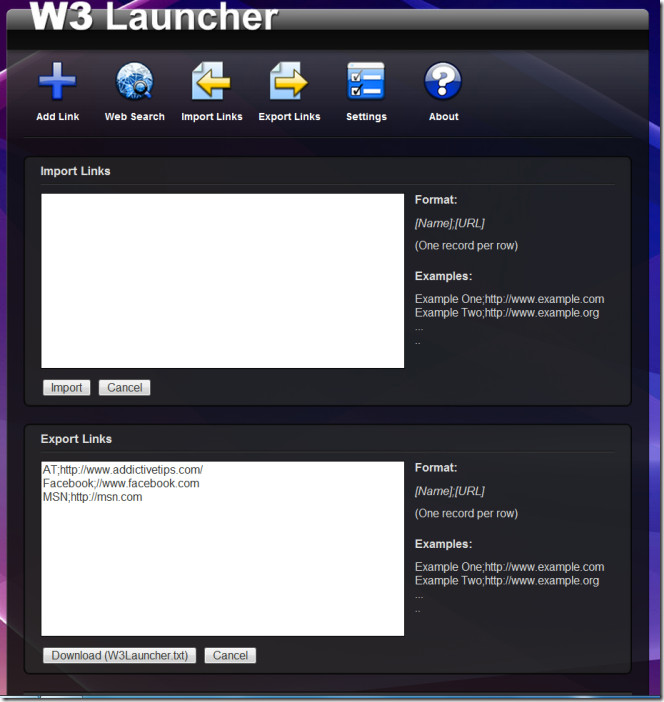 W3Launcher requires no signup, and can save a lot of hassle for users that prefer to have their own bookmarks available on any computer that they use, irrespective of location or platform.