Watch Live Public Webcams From All Around The World For Free
Webcams.Travel is a free online service that let's you find and view live webcams from all around the world. It has a total of 9505 live webcams of important tourist destinations. Next time you are planning a trip, load this site, find the live webcams to get a first hand glimpse of the life in various cities and places from all around the world.

All you have to do is to search for the city and it will show you a full Google Map with locations where the webcams are available. You can Zoom In/Out, Move around the map to find more webcams in the area.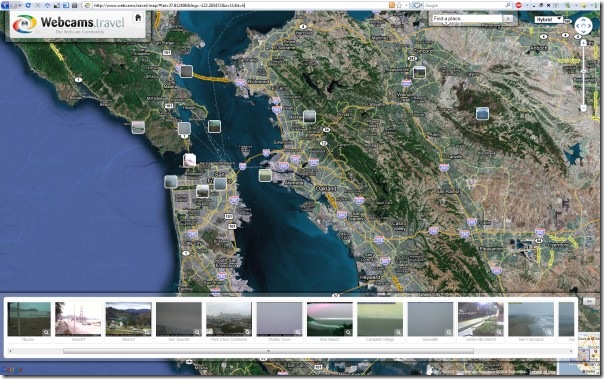 As you can see from the screenshot above all webcams are marked on the map, so that you can know it's exact location. Apart from it, the webcams are also shown in the timeline below the map. Click any webcam that you want to view and it will load a new tab with the following information: Webcam source, Weather, Webcam location, Hotels nearby, and details about that area. Clicking webcam source will take you to the source website where you can view for as long as you want. Enjoy!