Watch YouTube Videos In A Pop-Up Window In Chrome [Extension]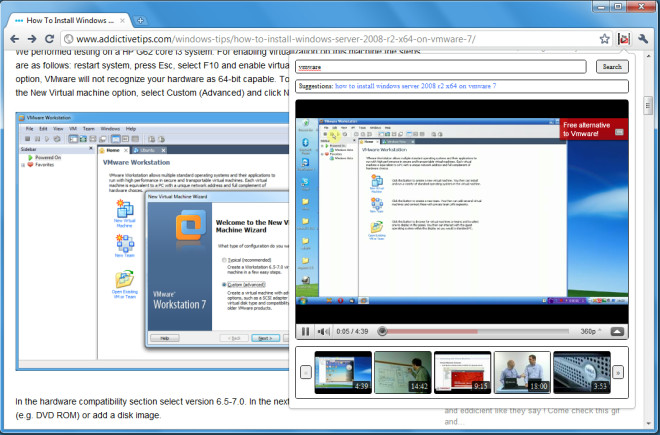 Search On YouTube is a Google Chrome extension that allows watching YouTube videos  within a pop-up window. A video can be picked from the search result and played without leaving the web page. After installing this extension, click on the Search On YouTube button, next to the address bar and type the desired criteria in the search box (within the pop-up window).
Pick a video from the suggested videos at the bottom of the interface and click on any of them to begin streaming. This makes it easy to watch videos without having to browse through the YouTube website. Despite all these interesting features, it does have a down side. The pop-up video vanishes immediately in case you switch between windows or tabs. In this case the entire process has to be repeated. Nonetheless, this extension can be quite helpful in not just searching YouTube videos with convenience, but can also be used for finding quick reference videos regarding content. For example, a person searching on a specific topic such as a research assignment on Wikipedia can quickly find and watch a related video on the same web page (within the pop-up box).
Install Search On YouTube Extension for Chrome