What's New? Full Review Of New Features In Firefox 4
Its been nearly eight months since Firefox 4 entered its Beta stage. The Firefox 4 journey has not been free of hurdles. It has suffered from everything including frequent browser crashes to HTML5 support issues that resulted in frequent flickering of the Windows Live webpages (including Windows Live Mail). After 12 beta and two release candidates, Firefox 4 has finally released its final stable version. Lets hope that this release can bring back many of the annoyed users that switched from Firefox 4 during this transition phase. Chrome is looking good as ever and Internet Explorer 9 has already had millions of downloads in the short time frame of its final release. With Chrome taking a big bite out of the browser market share and speculations of Internet Explorer gearing up for its 10th version release, it was about time that Firefox cleaned up its act and provided a stable and reliable Firefox 4 version. In this post we will take a look at the new Firefox 4 features and explain the dynamics of how it can change the way you browse the World Wide Web.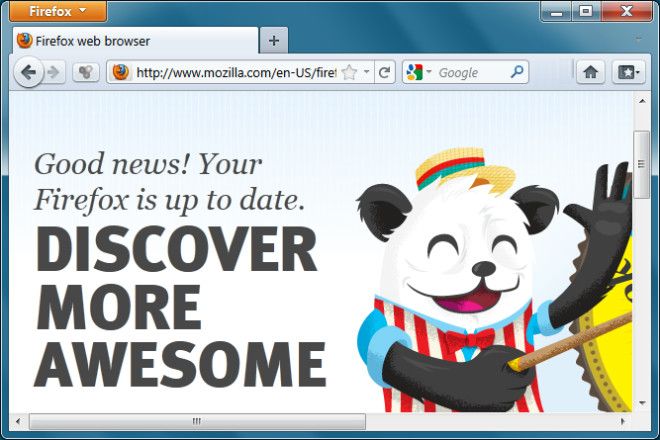 Enhanced Synchronization Options
Firefox 4, among many new enhancements, supports an adjusted tab location which gives top visual priority for more efficient and intuitive browsing. Users can now synchronize their settings, passwords, bookmarks, history and open tabs across Firefox 4 supported devices. You can setup your synchronization with a simple email account to make sure that you can access your Bookmarks, Passwords, Firefox Preferences, etc on any supported device.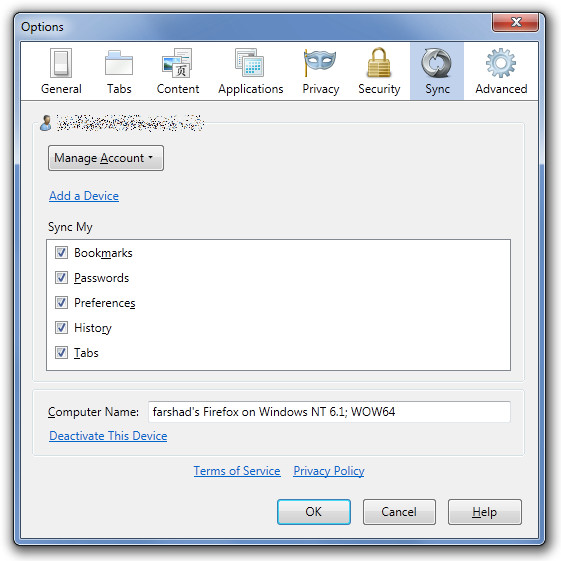 Easy Tab Management
It is now easier to arrange and manage tabs.  The easy tab management armory also includes a Move to New Window and closing of other tabs for retaining your current window with a simple context menu option ( Close Other Tabs).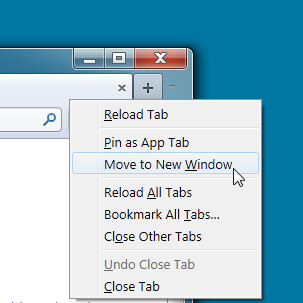 Tab Size Management (Pin As App Tab)
One of the biggest problems of managing multiple tabs is the tab size that can cause enormous amounts of inconvenience. This can be resolved in Firefox 4 by using the Pin as App Tab option. This reduces the tab size in such a way that tabs do not exceed the capacity of the current Window length. This means you can easily avoid hidden tabs.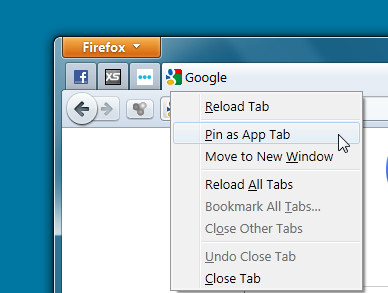 Easy Extension Finding Options
Firefox 4 has made add-ons management easier and now provides more options to discover new add-ons from with in Get Firefox Add-ons page. It appears as if Firefox has added the whole extension store to this feature with the utility to sort through the Firefox add-on collection of featured, recommended and even upcoming tab information and accessibility.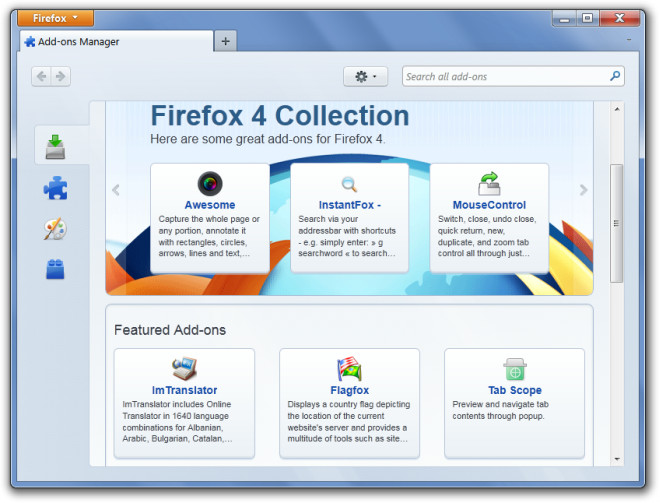 Next Generation Graphics And Video Support
Firefox 4 comes with support for 3D graphics and full support for web video, audio, drag & drop, and file handling. Plus WebM and HD Video support. These extraordinary features mean that the rendering of text, graphics, (including SVG and Canvas), videos, etc is faster and sharper than ever before. Firefox automatically auto-corrects images to make sure the colors are in accordance to the natural and exotic look and feel that you require.
Firefox includes an early version of IndexedDB to provide developers with experimenting options with local storage in the browser. It also now has support for CSS3 features like border-radius, box-shadow and other Transitions and Transformations. Which makes it easy to add elegant animations to Web pages.  HTML5 support means that developers can more easily use JavaScript to read and write audio data. The exposed raw audio data can also assist in getting sound enhancements.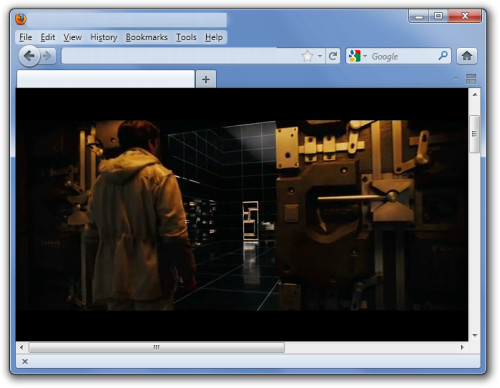 HTML5 Support
Firefox now comes with integrated features like list attributes and HTML5 validation, full hardware acceleration,  a new HTML5 parser. As HTML5 is the next generation language for the world wide web, support for such features makes it easy for Firefox users to benefit from the next generation options that will render many common technology features obsolete. An example of HTML5 power is the ability of HTML5 based web apps that work on devices that are not flash supported.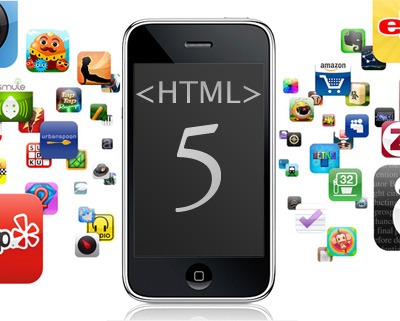 Crash Protection
Thankfully Firefox 4 provides uninterrupted browsing with Crash Protection, which means that if one of the commonly-used plugins crashes or freezes (e.g. Adobe Flash or Microsoft Silverlight plugin), it will not affect Firefox functionality overall. Instead, you can simply reload the page to continue your browsing session.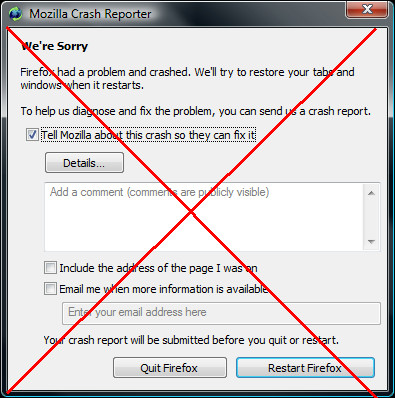 Enormous Performance Enhancements
According to Mozilla developers, Firefox 4 is faster than ever before with better graphics rendering and quicker page load speed. With faster start-up times, rapid graphics rendering and improved page load speed, Firefox 4 is filled with major performance improvements. Firefox 4 contains huge performance enhancements, including  JägerMonkey JavaScript engine which has enormously improved Firefox 4 performance. Because at the end of the day, speed does matter!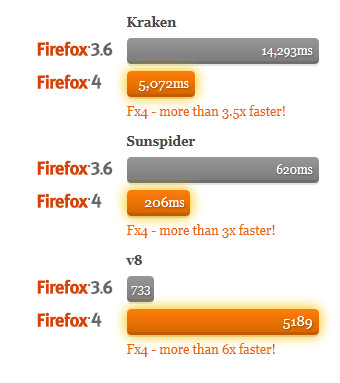 So give Firefox 4 a go and see if these latest perks can drive you away from competing browsers. This applies specially for those of you who might have found the last few months of beta testing quite distasteful. Mozilla claims that Firefox 4 is six times faster than its predecessor. I personally experienced a stark improvement during browsing with Firefox 4 (final version). Lets see how you find this final version of Firefox 4 and if it can revolutionize your browsing experience the way Mozilla claims it can.