Whatfolio Lets You Create And Share Stunning Portfolios [Web]
If you are an artist, photographer, entrepreneur, model, or belong to any other occupation, and want to share your creativity skills with the world, then Whatfolio will let you promote your true self and passion. Whatfolio is a web app that lets you create a portfolio that anyone across the globe will be able to see and visit. These portfolios can be created fast and easy, with detail and innovation.
Whatfolio allows users to create their portfolio or website in simple and amazing ways. Main features include Personal information, which can be added in the Account Set Up option. In the Edit About Me option, you can add a great amount of detail about your life, goals and passions, whereas Stats category is specifically for models.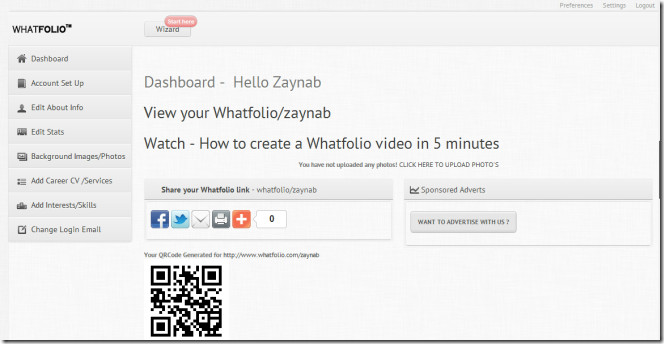 You can select any image URL to set your background photo. You can easily share your portfolio with most popular social networks like Twitter and Facebook, and more are being added on a daily basis.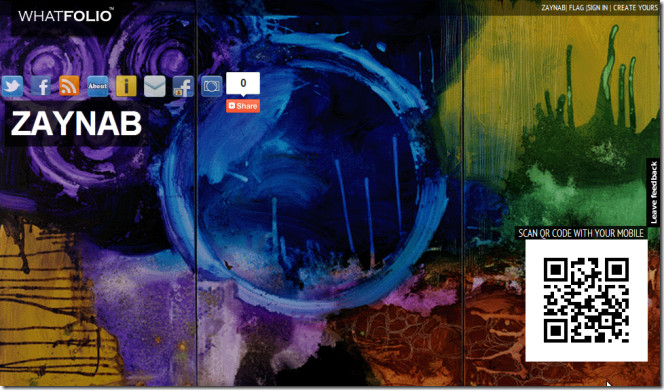 The interests and skills category lets you add information about your professional status, work type, interests , affiliations and travel status.
You can access and choose to show multiple albums from Facebook, and even add your own photos, which is another great feature of Whatfolio.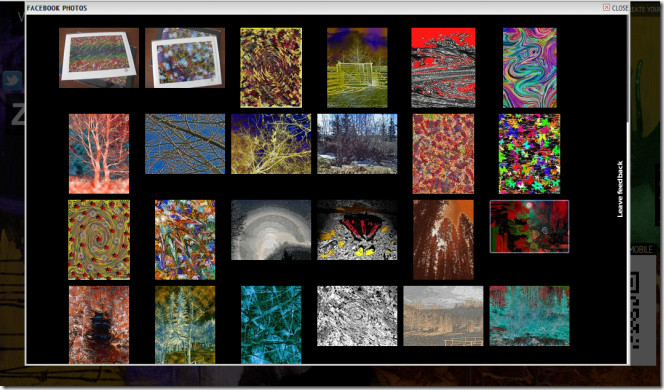 The final result that Whatfolio gives you might be eye catching, but the service's interface needs a lot of improvement. Not only does it look barren but it is difficult to make out. There is a dedicated tab for users who are in the performing arts industry but there are no similar pages for professionals from other fields. Apart from that, the image uploaded is very slow and often fails to respond. You can only upload one picture at a time and there is no support for importing an entire folder. Designers and photographers who want to use the service will find this particular feature particularly annoying and it might just drive them away from the service itself.
Whatfolio provides you with a iPhone, Android, Blackberry and Mobile version of your page as well, but for now, there are a few glitches here and there. For better privacy control, you can set a few parameters by selecting the Preferences option from the top right corner of the page. This web app is definitely a must for all the inspired and imaginative people out there. Give Whatfolio a try, and let the world explore you.