Microsoft MyPhone is a new service from Microsoft that was previously in beta and available to selected users only. Apart from the Windows Phone announcement, another important announcement made was that MyPhone is now available to all users using Windows Mobile 6 or later versions of OS.
Update: Microsoft has discontinued the My Phone service.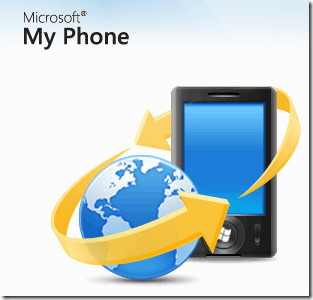 Microsoft MyPhone comes pre-installed on all latest Windows Phones. So what is MyPhone? It is a new service from Microsoft that syncs all your text messages, contacts, photos, videos, calendars and other phone data. By syncing the data with your PC or the web, your data remains backed up and secure. You can always restore it in case your mobile phone goes corrupt or stolen.
One interesting new feature of MyPhone is "Lost Phone". With it you can pinpoint the location of your phone on the map(currently in US only), ring it even it is set to silent or vibrate mode, remotely erase all data from the phone, post an "if found" message on the screen, lock the phone, and more.
Sadly only 200MB of online space is available for free, if you want to grab more space you will have to pay $4.99 to become premium user. Also note that Lost Phone features is free until 30th November, after that it will be available to premium users only.
Enjoy!