ZipList: Search Thousands Of Recipes And Create Shopping Lists [Web]
Do you still jot down recipes in books, or browse different recipe sites every time you want to try something different? Ziplist is a web app that brings one big recipe box for all your favorite dishes, making cooking and grocery shopping a whole lot easier. In contrast to its competitors, ZipList takes the lead in its well-organized search and cataloguing features. You can organize your grocery list and add recipes to your box, and then sync your list and recipes with your cell phone before running to the store for purchases.
ZipList is free and no sign up is required, as you can log into the service with your social networks (currently supporting Facebook, Yahoo, Twitter, Google or AOL).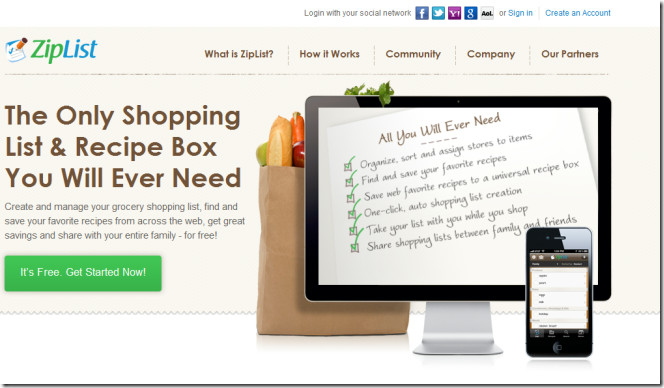 You can search for all kinds of recipes in ZipList, complete with various filters for narrowing down to your query. Filters can be applied to Publishers, Number of Ingredients, Total time, Prep Time, Serves and Publishers Ratings. Each recipe can be shared through either email or on social networks. For generating its recipes, ZipList pulls material from websites like All Recipes, Betty Crocker and various other reputable ones.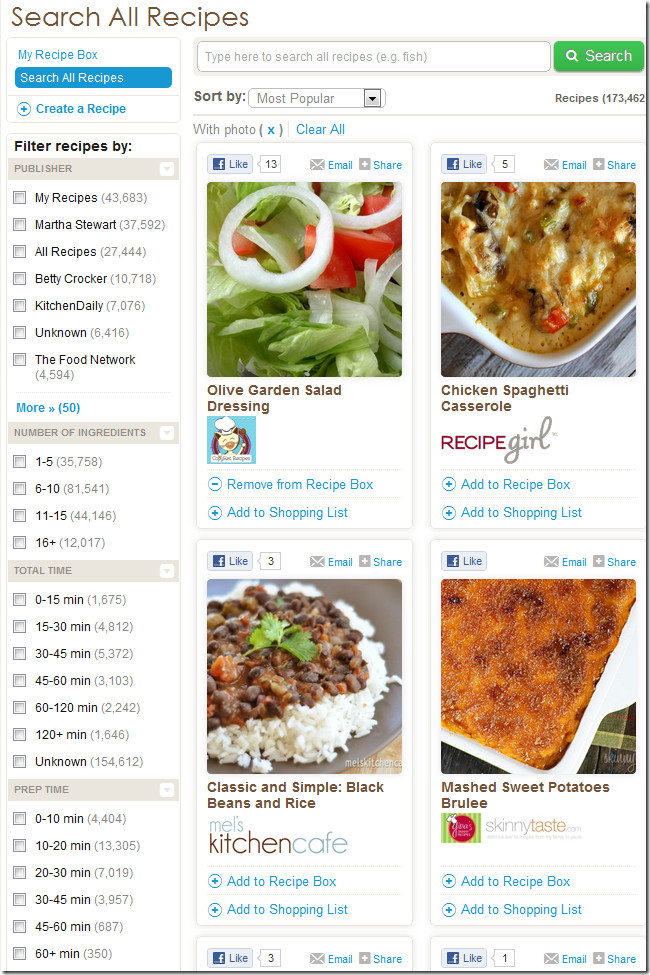 You can also create shopping lists and add items before running to the store. With ZipList, you get your shopping lists on your iPhone through their dedicated app, no matter where you are .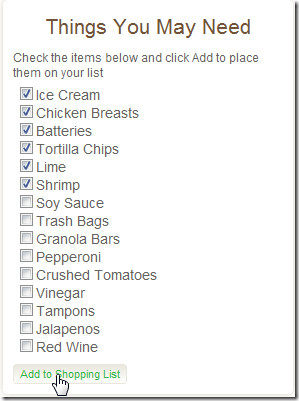 ZipList also hosts a list of coupons that can be helpful in saving money by offering products at discounted rates.Apart from offering a web app, ZipList also brings an iOS and Android app to the table, making it even easier to access for millions of smartphone users across the globe.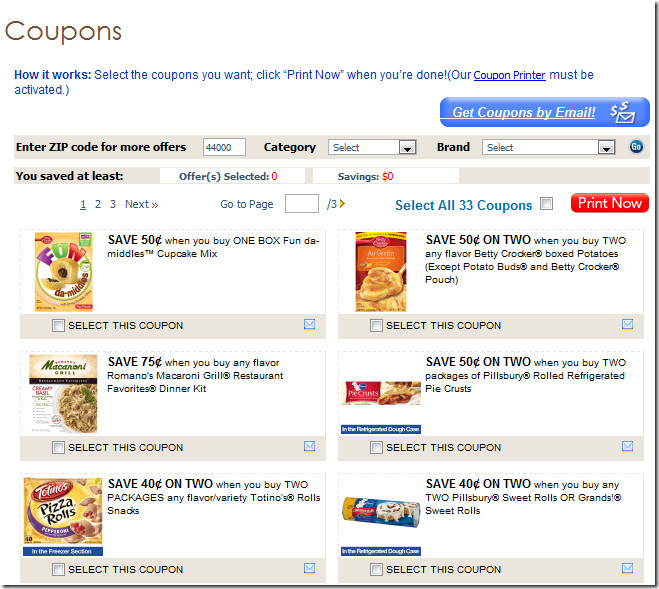 ZipList is a great way to search multiple sources of recipes from one place and the filters are a great way to plan meals according to the time you have available or how many people you're cooking for. The search feature is slightly irresponsive at times but when it works, it's pretty good. The website might feel a little cluttered and slightly overwhelming to use but once you get to the recipes section you will start figuring things out. The filters are the easiest to manage and the lists organize themselves in to food categories making it easier to shop. ZipList has recipes from over 33 sources so it's safe to say you will be able to plan a big dinner or a quick luncheon easily. Check it out at the link below and decide for yourself if it's worth your time.