How To Add App Folders To The Dock In iOS [No Jailbreak]
iOS has a dock; it's the bar at the bottom that can hold any four apps of your choice. When you cycle through the various home screen pages, the dock remains stationary. This makes it the best place to add your most frequently used apps as they will always be accessible regardless of which home screen page you're on. It might surprise you to learn that you can add app folders to the dock in iOS. As of iOS 11, there is no need to jailbreak your device to add app folders to the dock in iOS.
Add App Folders To The Dock
Step 1: Clear up space on your dock. The apps on the dock don't just jump out of the way if you try and add a fifth app so clear up some space first.
Step 2: Create the app folder on the home screen. If you already have an app folder, you can skip this step but if not, you're going to have to make the app folder on the home screen first.
Step 3: Tap and hold on the app folder and when everything starts jiggling i.e. the home screen enters edit mode, drag & drop the app folder on to the dock.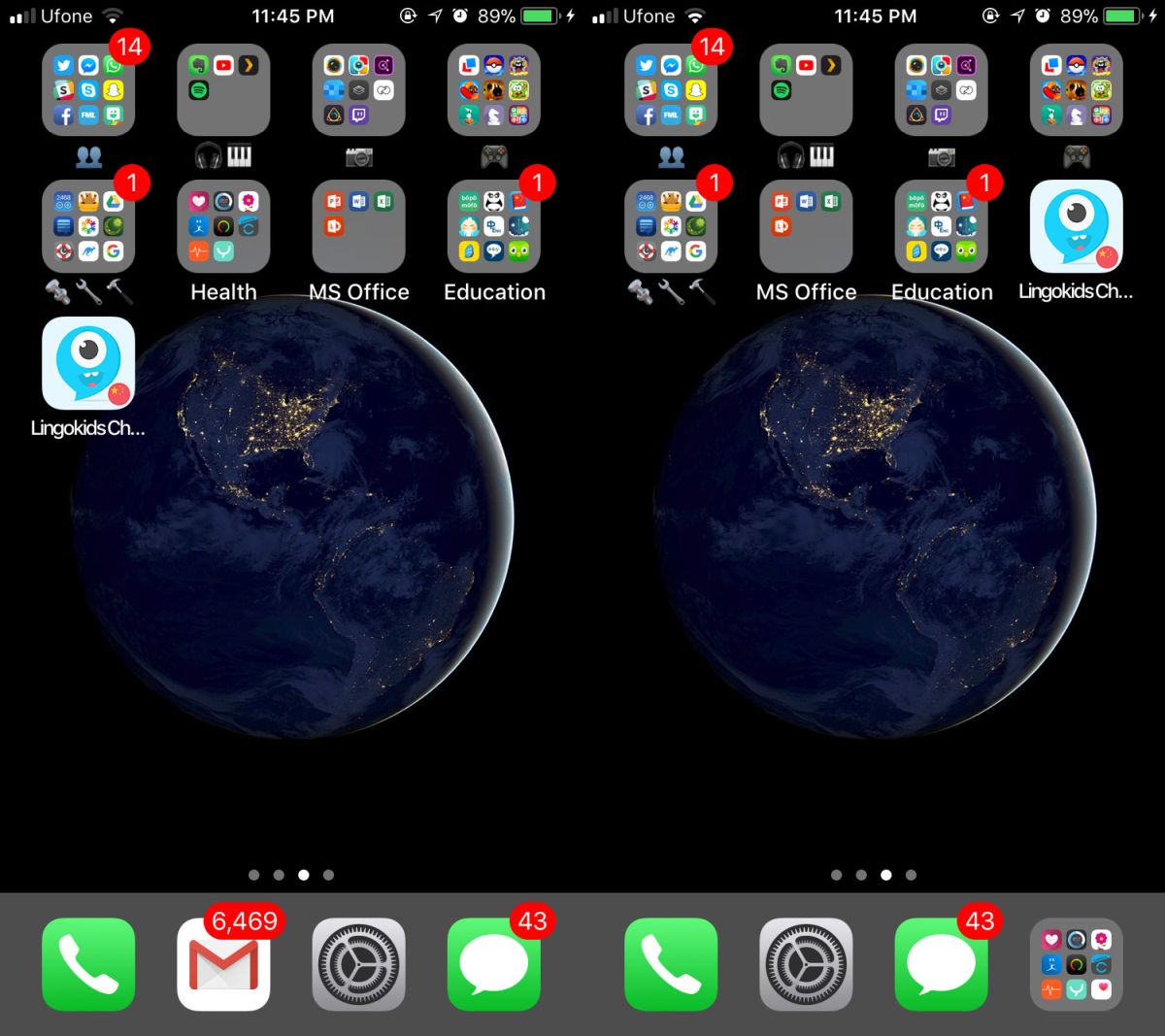 You can go crazy and add four app folders to the dock if you want. It's your device so organize it however you like. It's debatable whether having one or more app folders on the dock is useful and productive, or just plain pointless.
An app folder can have a lot of apps in it and if you have to go through three or four pages of a folder to find an app, there's little to no point in adding it to the dock. A folder with fewer apps might be a better idea. We're guessing here but a folder with only nine apps in it is probably the best fit for the dock.
We're not sure when this 'feature' was added. Perhaps it was a change made in iOS 10 but it's more likely an addition that came in iOS 11. We're speculating but this might be one of the improvements that Apple made to how apps are handled. In iOS 11, you can also move multiple apps at once. These changes are fairly small and aren't announced when Apple introduces the next version of iOS which is why they can remain undiscovered for a considerably long time or they can be mistaken for a bug which, we're hoping, this isn't.