How To Create An Instagram Story Poll
Instagram now has polls. The app releases fresh new stickers almost every week, and definitely when there's a holiday or a new, overly-hyped movie coming out. These polls are a type of interactive sticker that you can add to your stories. You can add a different poll to each image in your story. They're simple polls that let you ask a question that can have only two option. Here's how to create an Instagram Story poll.
Create An Instagram Story Poll
Open the Instagram app and tap the camera button at the top left. Take a picture of anything. If the poll you want to conduct is about a specific object, it's best to take a photo of it. An obvious example, and probably something we will see happening with this feature, is when you're out shopping and need to decide between two items.
Once you've taken the photo, you have the option to edit it. This is where you add the poll. Tap the sticker button and in the sticker library, tap the Poll item.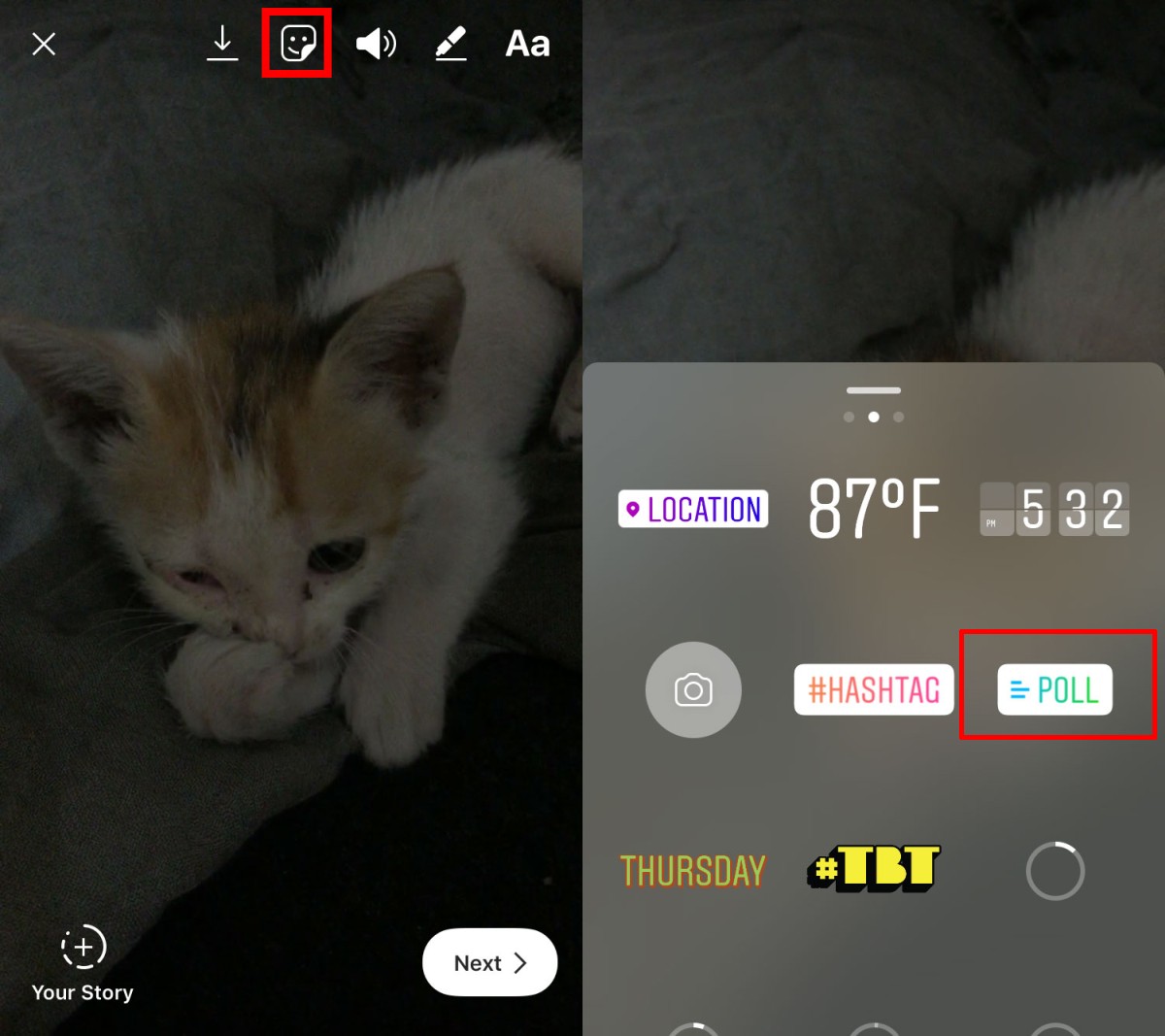 Type a question and if the default Yes/No options fits it, tap 'Done' at the top right. If you want to use custom answers for your poll, tap inside the Yes/No box to add a custom response. Once you're done, tap 'Done' at the top right.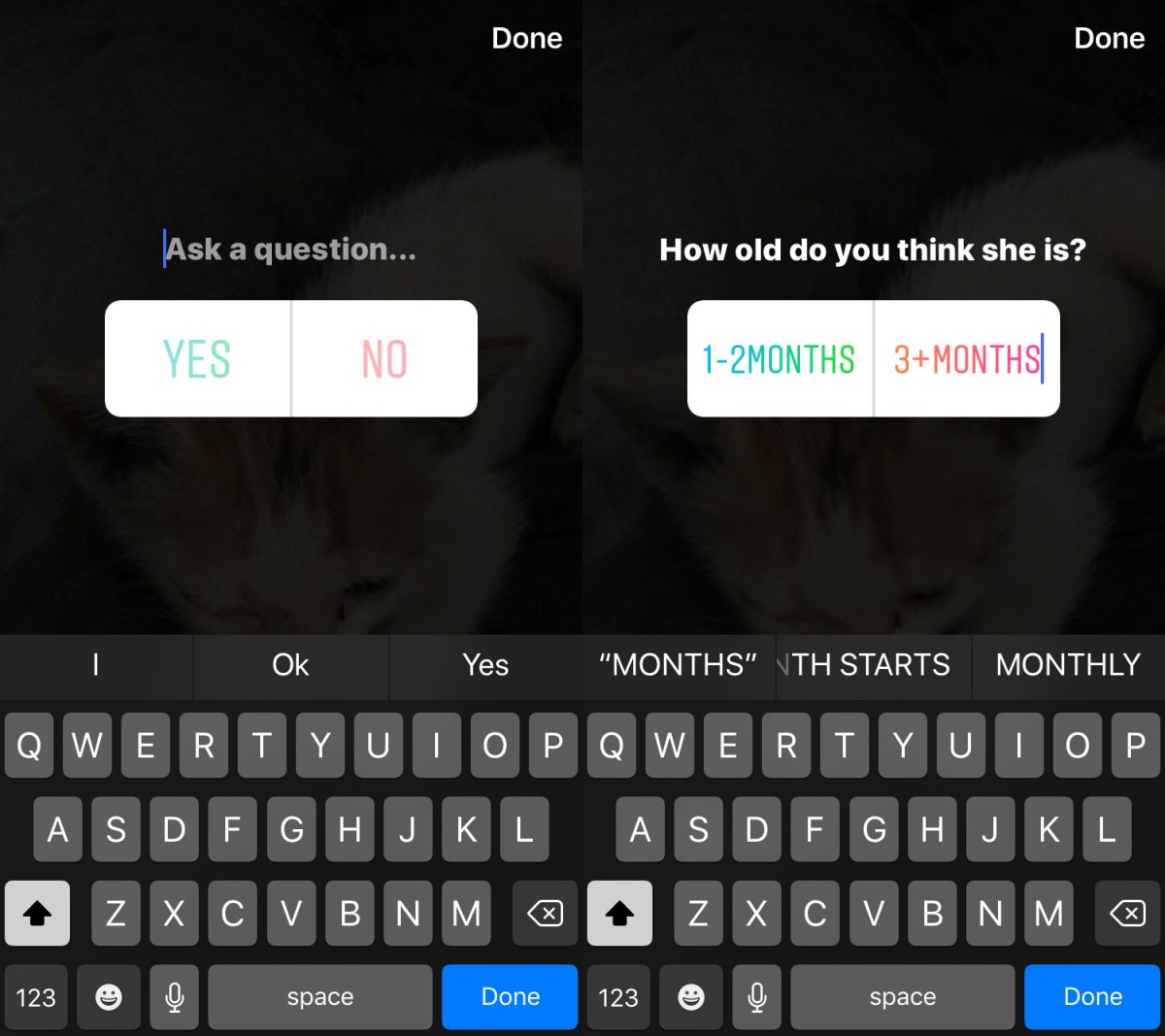 You can send this image with the poll to your story, to a group, or to a few specific friends. They will be able to vote on the story once and it seems the vote cannot be changed later. You can vote too, but there are no take backs. There's no timer on the poll but since an Instagram story expires after 24 hours, the poll is going to expire with it.
As the person who shared the story and conducted the poll, you can see who voted on the poll, and which option they chose from the two given.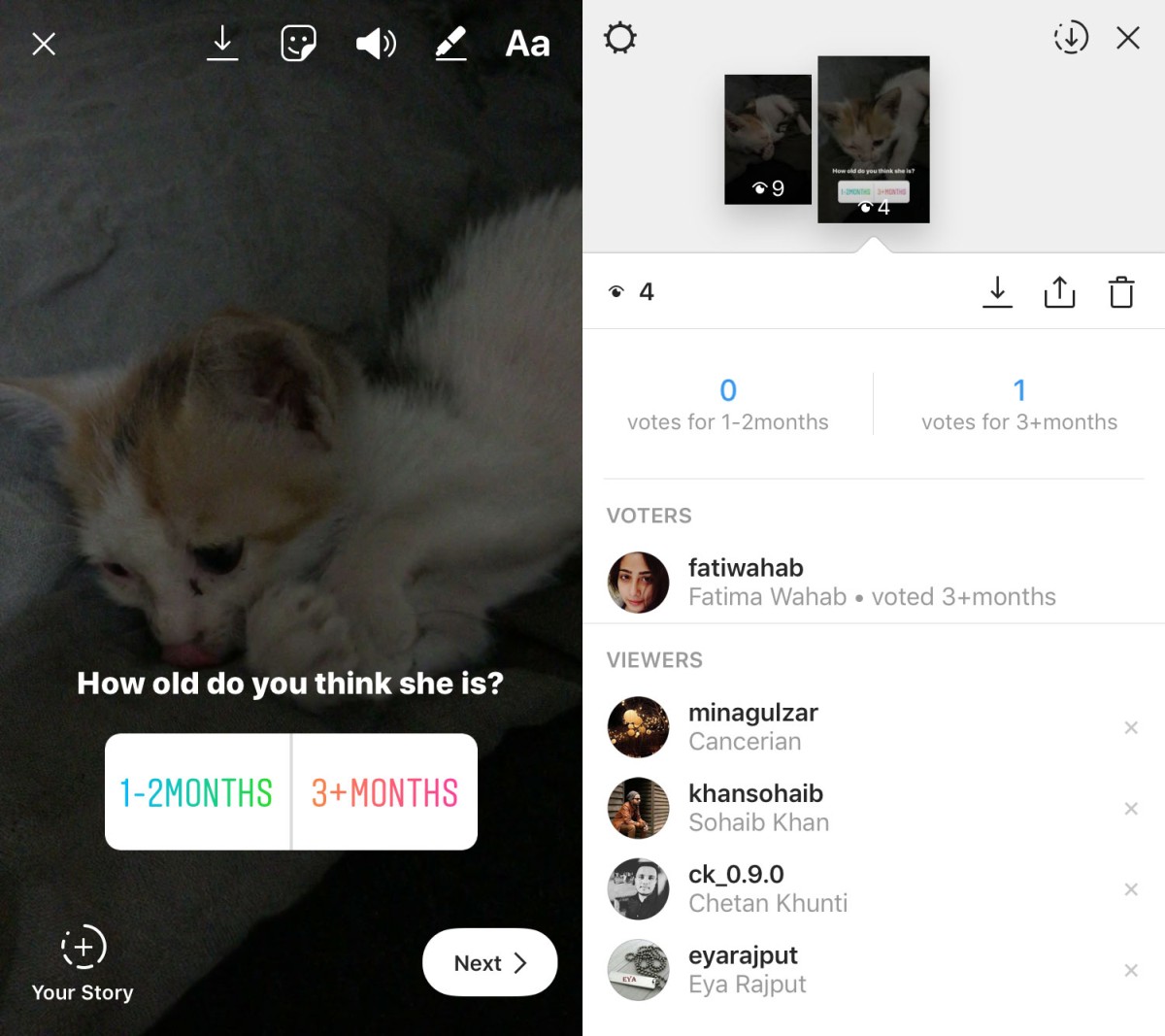 More Engaging Stories
Polls make Instagram stories interactive and more engaging. It's one thing to watch a live broadcast by your favorite account and leave comments but this is an entirely different type of interaction.
Brands, big and small, will want to take advantage of this but it has its downside. Just ask the people running Bethesda's Instagram account. The company polled its followers asking if they had downloaded the 'free' game The Elder Scrolls: Legends which isn't exactly free to play. It's just free to download. They were perhaps looking for a resounding Yes but it turned out the majority of the followers had not played the game at all.