Create Colorful Comic Strips & Collages On iPad With Halftone 2
You wouldn't necessarily use an app like PhotoComic to edit all your photos on an iDevice, but on the other hand, where's the fun in using feature-rich photo editors like Touch Image Manipulator? Apps available for iPad are usually this way; they either have so many features that using them becomes nightmarishly complicated, or there are not enough features to serve users in all situations. Maybe that's why the developers behind Halftone 2 have attempted to strike the perfect balance between simplicity and features in this release. The Halftone photo editor was released for iPhone quite some time ago, but the new Halftone 2 is iPad-exclusive and quite different from its predecessor. It has been designed to get fun-looking results, but comes with some pretty serious features and Aviary's image editor. You can use the app to create comics and collages, or just do some casual editing on your photos.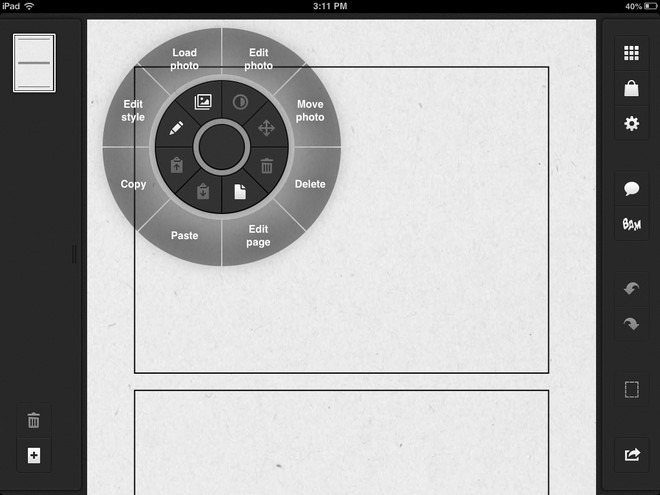 Halftone 2 has a lot of features, so it makes sense that it comes with a detailed video tutorial. To get started, the first step would be hitting the '+' button on the main screen. This creates a new page, on which users can add different photos. Before adding any images though, it is better if you change the background of the page. This can be done by tapping any empty area, and choosing the 'Edit page' option. You can apply a solid color as the page background, or blend two colors together to get a different effect. Halftone 2 also has some predefined textures that can be applied to the background, but most of them have to be unlocked via in-app purchases. Dame goes for templates, stickers and speech bubbles.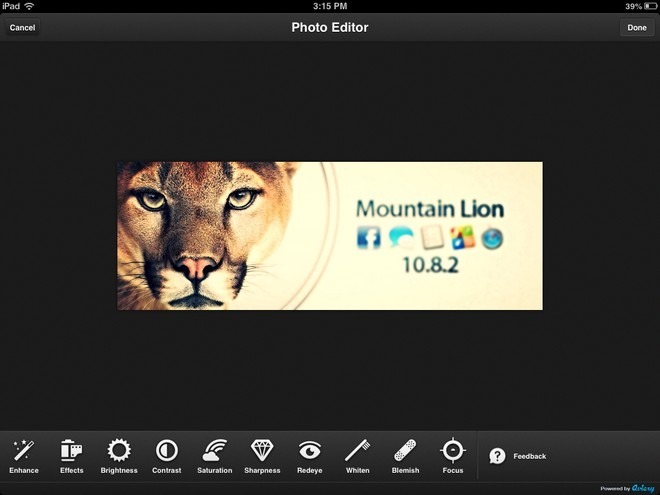 Once you are satisfied with the background, it's time to add photos to each frame. There is a 'Load photo' option available in the radial pane for this purpose. Photos can be imported from the camera roll, Facebook, Flickr, or Instagram. The built in Aviary-powered photo editor has a ton of options that can be used with both facial portraits and other photographs. There are red eye removal, blemish fixing, focus adjustment, teeth whitening and image effects available in the editing screen. The available effects are pretty decent, and more can be purchased from within the app.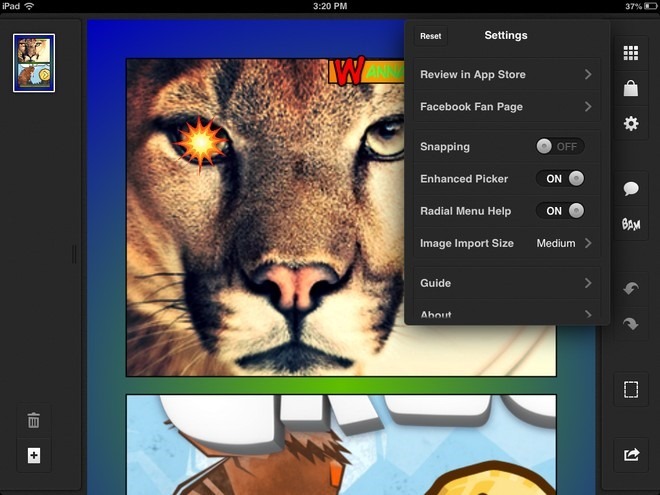 Photos added to Halftone 2 frames can be dragged around and adjusted using the 'Move photo' option. To add comic-like speech effects and bubbles to an image, hit the two buttons available in the app's sidebar. You can then reposition these stickers, or simply change their size. Collages created in Halftone 2 can be previewed, and then saved to the camera roll. The available sharing options include Facebook, Twitter, Flickr, Weibo, etc.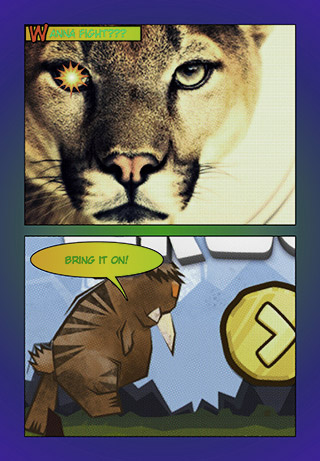 Halftone 2 is a free app, but comes with a lot of in-app purchases for unlocking certain components. It works only on the iPad, so you will have to stick to its older version if you own an iPhone or iPod touch. The fresh app can be downloaded by heading to the link below.