How To Get Bigger Keys On Your Keyboard In iOS
iOS has some of the best accessibility support you will find on smartphones. If you have a visual impairment, you can make text on your device appear much larger. Unfortunately, this particular feature has its limitations. For one, an app must add support for larger text. If you increase the font size, it won't really work in other apps unless they support it. YouTube recently added support for larger text sizes. The second limitation applies to the keyboard. No matter how large you set the text size, you don't get bigger keys on your keyboard.
The good news is, there's a pretty simple way to work around this. iOS supports third-party keyboards. All you really need is an that gives you bigger keys on your keyboard. Meet Big Keys; it's an iOS app worth $2.99 but is free at the moment. It lets you increase the size of the keyboard keys. It works best in landscape mode, and on an iPad. On an iPhone, the size of the keys is limited, especially if you're using the app in portrait mode.
Download and install Big Keys. You need to add the app as a keyboard. Open the Settings app. Go to General>Keyboard, and add a new keyboard. From the list of keyboards, select Big Keys.
Next, open any app that you can type in. Tap the globe key and select 'Big Key' from the available keyboards to switch to it.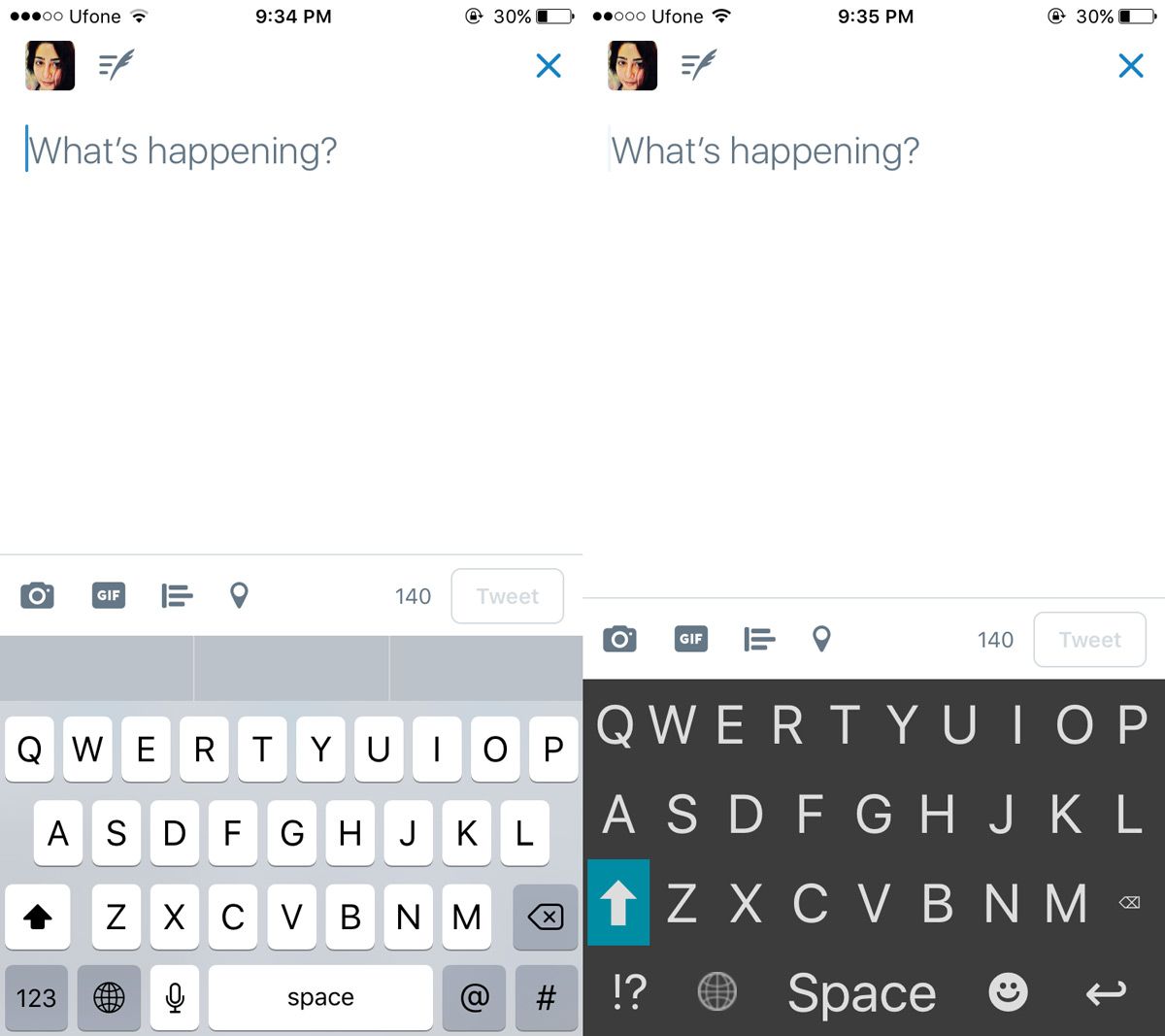 Big Keys, as its name implies, has larger keys. It fills in the space between keys in the default keyboard to give you larger letters. From our brief test, typing accuracy didn't suffer with the larger keys.
Big Keys not only gives you larger keys but also has a few nice contrasting themes for better visibility. You can control the size and the theme of the keyboard.
To change the size of the keys, open the Big Keys app. You can adjust the size of the letters and the emoji independently. Use the slider to increase or decrease the size of the keys. Big Keys has its own independent settings for auto-capitalization and add a period when you tap the space key twice. Tap 'settings' to customize these settings.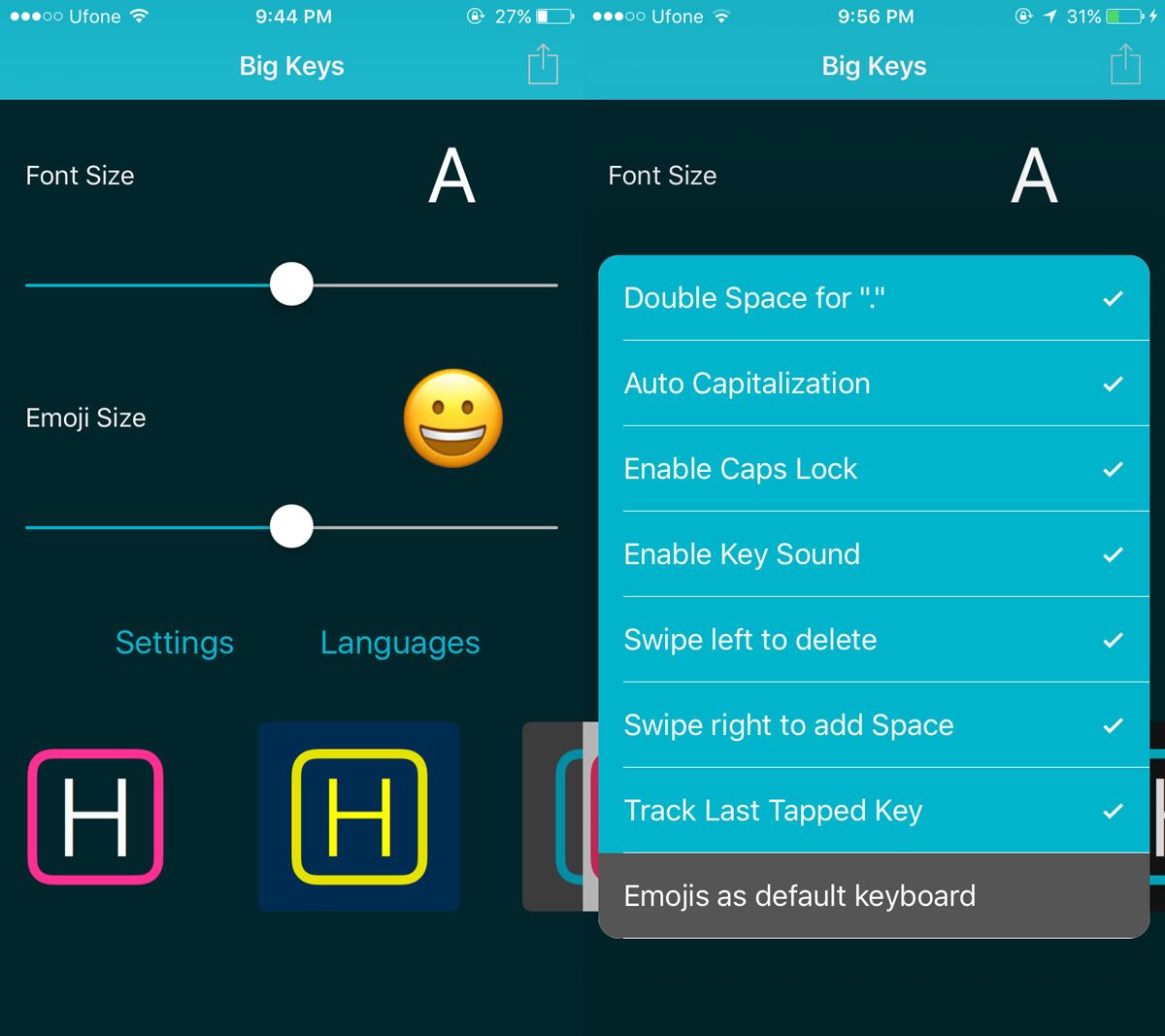 To change the keyboard theme, simply swipe through the themes shown at the bottom of the app's home screen. Tap the theme that looks best to you, and it will be applied.
Download Big Keys From The App Store