Google Now Finally Launched On iPhone, iPad & iPod touch
One of Android 4.1 Jelly Bean's most surprisingly useful features was Google Now: the intelligent personal assistant that – besides processing basic commands like Siri on iOS – would very intelligently present you with the "right information at the right time". Now, the acclaimed service is available on the iPhone, iPod touch, and iPad. Check out the details after the jump.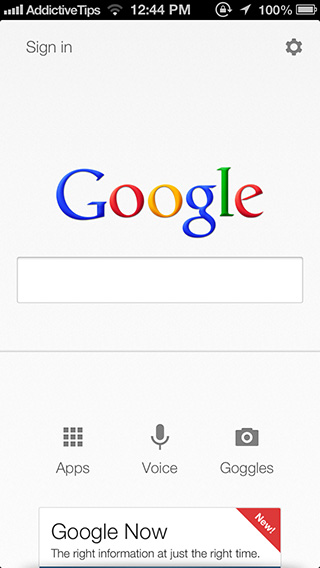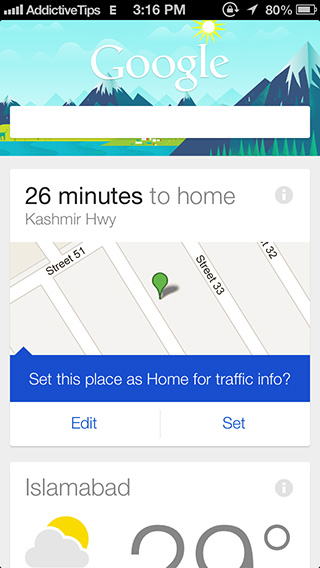 For those of you who are unaware of how Google Now works: once it learns where you work/study, where you are flying to in a few days, your favorite sports teams etc. from your searches on Google and emails in Gmail, Google Now displays relevant information such as the optimum route to follow in the morning, your flight's status, and the scoreboard of the match your favorite team is currently playing. Besides this, you can get alerts about a popular nearby photo spot, upcoming birthdays of close contacts, courier packages, upcoming calendar events, stocks and more. Check out our list of Google Now commands and smart cards.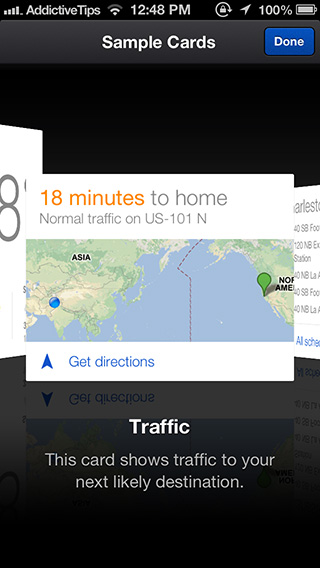 Google Now isn't a standalone app on iOS. It is instead wrapped with the stellar Google Search app. On launching after the update, the app will ask you to log in to use Google Now. Doing so will have your already running cards show up at the bottom, which you can swipe up to see in all their flat UI glory.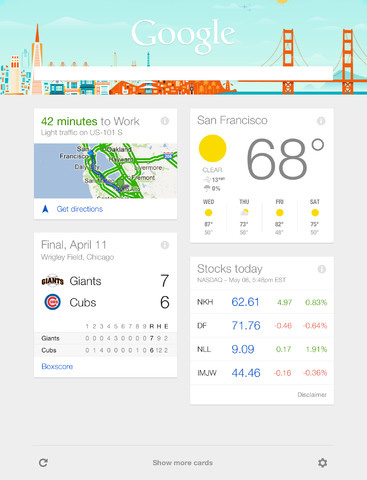 Disappointingly, Google Now for iOS is only supported in select countries. We don't quite understand why it is the case that Google Now on Android works all over the world – albeit in a limited fashion in smaller countries – but simply refuses to work on iOS. We even tried accessing it through a VPN and with a faked location (using LocationHolic from Cydia), but even that did not get it to work.
Update: If you're in an unsupported region but have a jailbroken device, you may use the 'GoogleNowEnabler' Cydia tweak to enable Google Now in unsupported regions.
As a result of this dumb limitation, we were not able to test Google Now for iOS' functionality. However, based on reports from around the web, it works as intelligently as its Android counterpart. Though, it remains to be seen how well it will work at gathering location data in the background seeing as how Google Now on iOS is a regular third-party app instead of a built-in system service.
If you already have Google Search for iOS installed on your device, simply update it from the App Store. The rest of you may install it for the first time from the link below.
Download Google Search For iOS