How To Book An Uber In Google Maps
Ride sharing and ride hailing services like Uber and Lyft have become big. So much so that tech giants like Google have taken notice. Google Maps lets you order an Uber or a Lyft from inside the Google Maps app. It goes so far as to let you sign up for Uber from inside the Google Maps app. Of course, Google is all about healthy competition so it lets you book an Uber in Google Maps but also lets you book a ride with any ride sharing service that works in your locality. Here's how you can book an Uber, a Lyft, or any other taxi from Google Maps.
Open the Google Maps app. Tap the 'Go' button at the bottom right of the screen and enter a destination. You can search for a destination or select one from your history.
Google Maps will find your destination on the map and show you the quickest way to get there by your preferred mode of transportation. Previously Google Maps showed you how to get to your destination by driving to it, using public transport, biking, or walking. There's a new transportation mode that now appears on this screen for hailing a cab.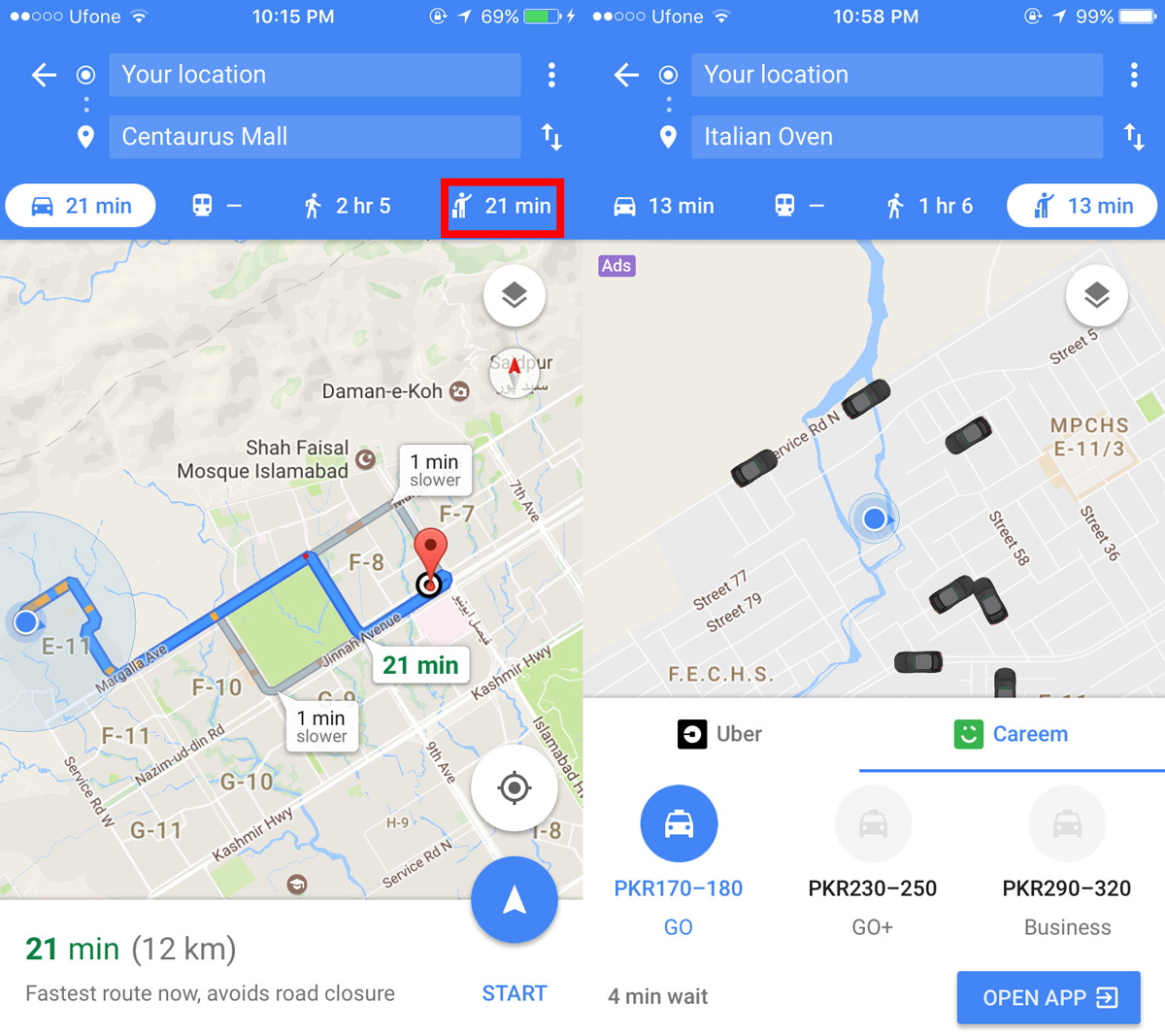 Tap the cab mode. It looks like a person holding a suitcase. Google Maps will show you all taxi services available in your area. It will show the cars that are nearby on the map as well as a fare estimate. If the taxi service offers different types of cars, Google Maps will list them and show you the fare for each one.
You can open the app from inside Google Maps, or you can book your ride from inside the app. If you have the app installed, Google Maps will force you to finish ordering inside the app.
As mentioned earlier, you can order a taxi for all available services in your area. This means if, for example, Uber doesn't operate in your city/country, you won't be able to order it via Google Maps. If there's a taxi service that operates in your area, but it hasn't integrated with Google Maps, you won't be able to book a ride with it. The onus of this feature isn't entirely on Google Maps. The taxi/ride sharing service needs to proactively work with Google Maps to be included.
This feature works for both Google accounts and Google Business accounts. Google Maps doesn't handle the payment bit.