Photo Date Is An iOS Photos App Alternative That Shows Date Taken
The iPhone has partially (or, in some cases, fully) replaced many expensive portable gadgets within the space of 3-4 years. Starting with lower-cost items like graphing calculators, to more expensive ones like a point and shoot camera.  I say the iPhone has partially replaced such devices because despite all the significant advances in hardware within the last couple of years with the iPhone 4S and 5, small things like, for example, not being able to see the date you took a photo are incredibly frustrating.
Now, this small issue can be fixed with a nice new app for iPhone, iPod touch and iPad called Photo Date by Ben Philabaum.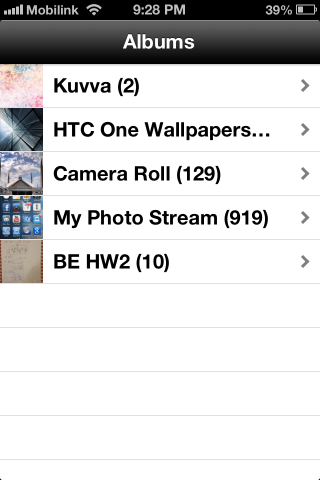 With a user interface very similar to the stock Gallery app – displaying a vertically-scrollable grid of photos – the app is very easy to use because, well, you already know how to use it. The app displays the month and year for the top-left most photo while in this "overview" mode of sorts. Tapping a photo allows you to see the complete date for it. It's all very simple and straightforward.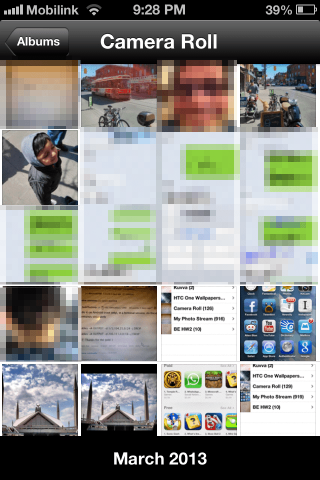 I have a couple of issues with the app, though. Firstly, its title bar is ever-present and completely opaque. This is not a real problem in overview mode, but is a particularly unpleasant one when viewing individual photos. Photos are awkwardly cropped, and look considerably different from their original version. You can appreciate this from the screenshot below which compares the same photo in the stock Photos app (left) vs. Photo Date (right):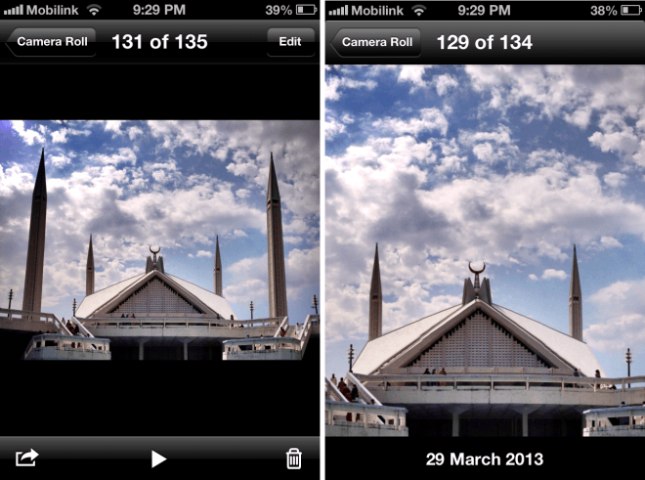 Secondly, it doesn't display the exact time when each photo was taken. If you are displaying the date, you might as well display the exact time too, right? Date and time are both stored in EXIF information alongside the data describing the actual photo itself.
Hopefully, the developer will solve both these issues in the future.
Other than these two problems, it's a fine app. If you need to quickly find out the date of a specific photo, you simply cannot go wrong with Photo Date. It is available for the unbeatable price of free for the iPhone, iPod touch and iPad on iOS 5.1 or later.
Be sure to let us know what you think of the app by leaving a comment below.