Share Files With Facebook Friends, iPhones & PCs Via QR Codes Using Popsend
There are a lot of ways of transferring files from one iOS device to another, and moving files between an iDevice and a computer isn't a big deal either (even iTunes lets you do that). For an app from this category to be truly useful, however, it must let you freely share data between all devices you own, regardless of their platform. PopSend isn't the first iOS app that lets you do that, but it does take a novel approach towards file sharing. The app can be used to transfer files between iDevices and PC, but rather than manually establish a Bluetooth or Wi-Fi connection between the devices, the transfer is initiated via QR codes. In the past, we have covered similar file sharing apps for other platforms, but PopSend can give any competitor a run for its money simply because of its ease of use and Facebook integration.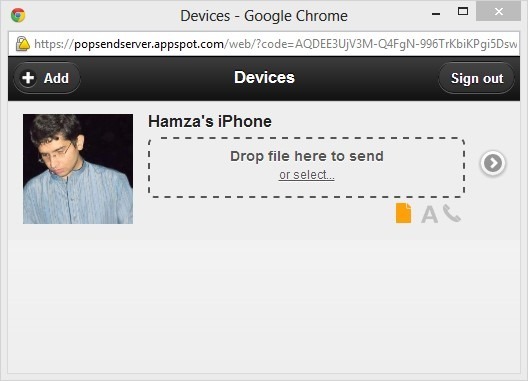 To share files between an iPhone and a PC, visit the official PopSend website (popsend.me) from your desktop web browser and sign in using your Facebook ID. If you aren't a fan of services that offer Facebook as their only means of registration, PopSend isn't the right app for you, since it doesn't offer any other way to sign in. Once logged in, PopSend generates a QR code on your computer's screen, which acts as a pairing key. The code has to be scanned using the iOS app and once recognized, you are free to start sharing files.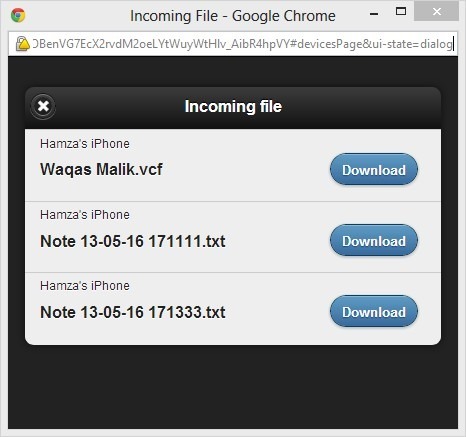 It is possible to send PDFs, songs, videos and other media files from a PC to an iDevice, although the options for sending files from an iPhone to a computer are a bit more limited. Files received on a PC can be downloaded to any location you want, and the 'Incoming file' screen shows the name of the file as well as the sender's device so that you can recognize the nature and source of the items at a quick glance.
On the iPhone app, Facebook login is needed as well. This features has its advantages though, as you can send files to your nearby Facebook friends even without going through the hassle of scanning QR codes. Just tap a contact's name, and choose one of the resulting options. From an iPhone, it is possible to send photos, videos, contact cards, notes and data available on your clipboard.
The files you receive from other users can be viewed within the app (each format has different options of its own). Most of the files display some basic information at the bottom of the screen, and the available sharing options include saving, copying and mailing content. PopSend also lets you extract received files from your iPhone via iTunes.
PopSend is a free app, but comes with ads and restrictions on the size of files that can be shared using it. These limitations can be removed via an in-app purchase of $1.99. PopSend is display-optimized for iPhone and iPod touch; do give it a try if you have been looking for a simple and quick way of sharing files between iDevices and PCs.