How To Share Your Live Instagram Video For 24 Hours
Instagram lets you broadcast live to your followers. It's quite similar to the Live feature on Facebook. When the feature initially rolled out it was pretty simple but it worked. Over time, Instagram added the ability to save the live video to your camera roll. Afterwards, you had the option to share the saved video to your account. There is one catch though. Although Instagram lets you share videos, they have a time limit. No such limit exists for Live videos which means they can be pretty long. If you choose to save them, you won't have the option to share the entire video. It's precisely why Instagram has added an option to share your live Instagram video for 24 hours.
Share Your Live Instagram Video
To share your live Instagram video for 24 hours, you need to go live first. Go ahead and broadcast to the world. When you're done, end the live transmission. The end screen now gives you the option to share the video. The save option is still there if you want to save the video to your camera roll.
Tap Share and your video will be made available in a few minutes.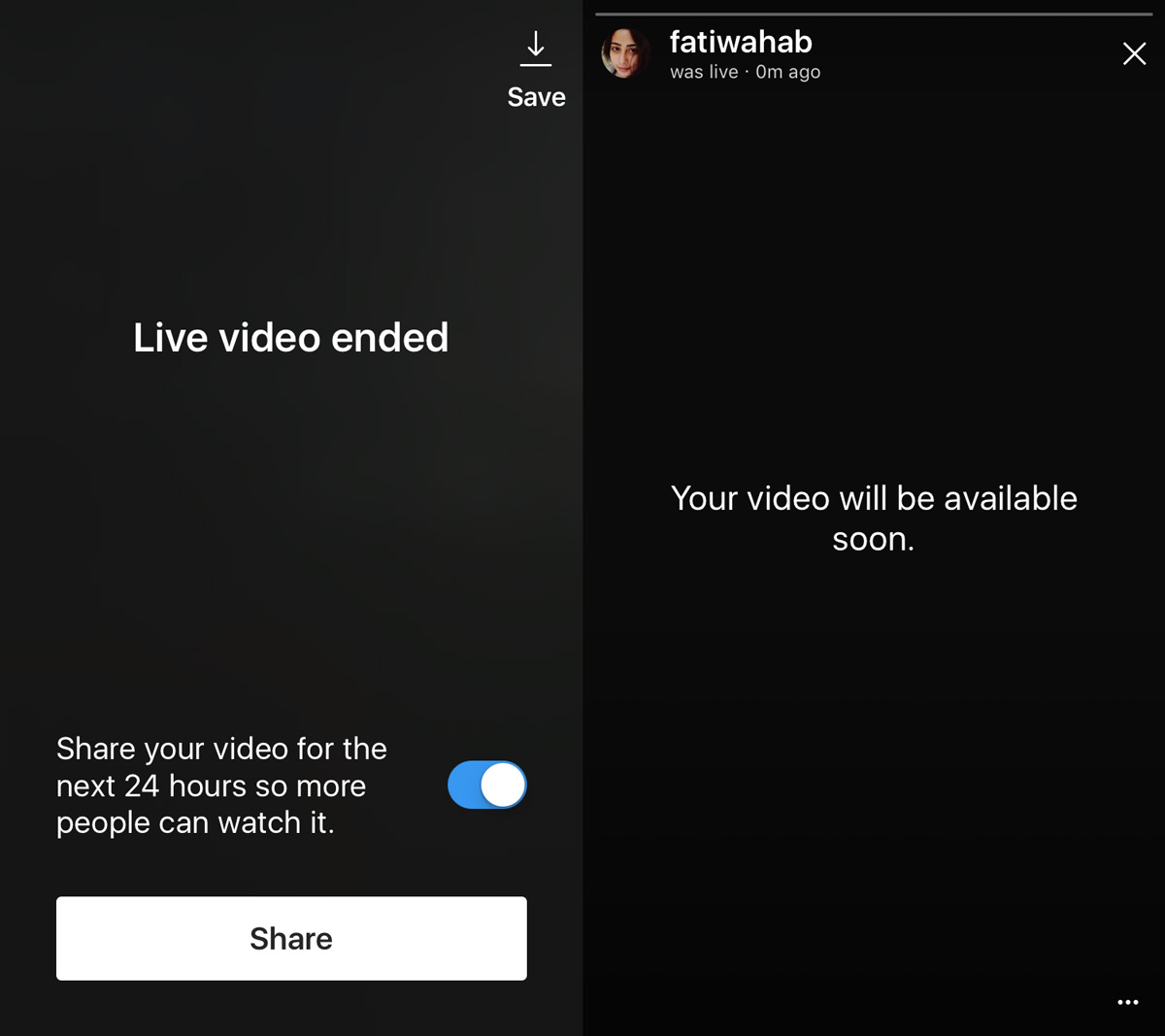 Your live videos appears as a story at the top of your home feed, and everyone else's home feed. You can tap it to view it again. You also have the option to delete it and block some of your followers from viewing it.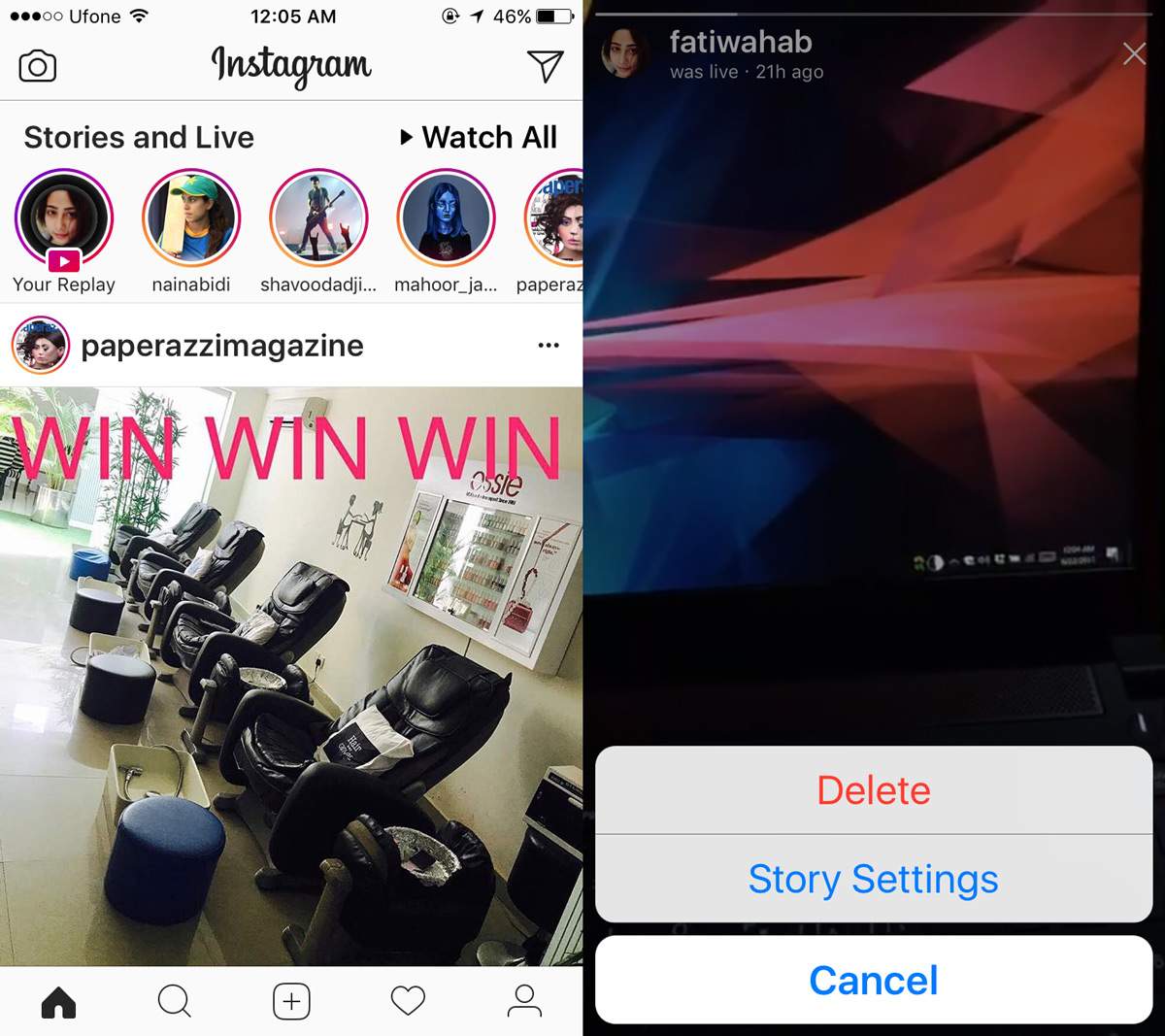 Views & Replies
Your friends can reply to your live video. The replies go to your inbox. They don't appear as comments because the post itself is temporary.
To see who's viewed your live video, play it. While it's playing, swipe up on the video. You will get a list of every follower who has viewed your story. From this screen, you have the option to block some of the viewers from viewing your story, and future stories and posts.
It's a good idea to save your live video even if you decide to share it right after it ends. The obvious benefit is that it gives you a copy of the video that would otherwise be gone.
The live video is eventually going to disappear. The saved version lets you edit it and share a more comprehensive version of it. Of course, it also removes one major problem that live videos had; time constraints. If you want to reach more people, you don't have to count on them being online. The share live video feature lets you extend your broadcast window to 24 hours.