How To Share Your Live Location In Google Maps With Friends
Google Maps is one of those apps you use when you're driving. It can read directions out loud so there's no need to take your hands off the wheels. If you're meeting friends somewhere though, you might stop now and then to tell them where you are which isn't safe. It's better if you share your live location in Google Maps with friends. They will be able to see where you are without texting you. More importantly, you won't have to text back.
Live location in Google Maps is a relatively new feature. It was announced some months ago and rolled out incrementally worldwide.
Share Live Location
Open the Google Maps app. Tap the hamburger icon at the top left to open the navigation drawer. Tap 'Share location' in the navigation drawer.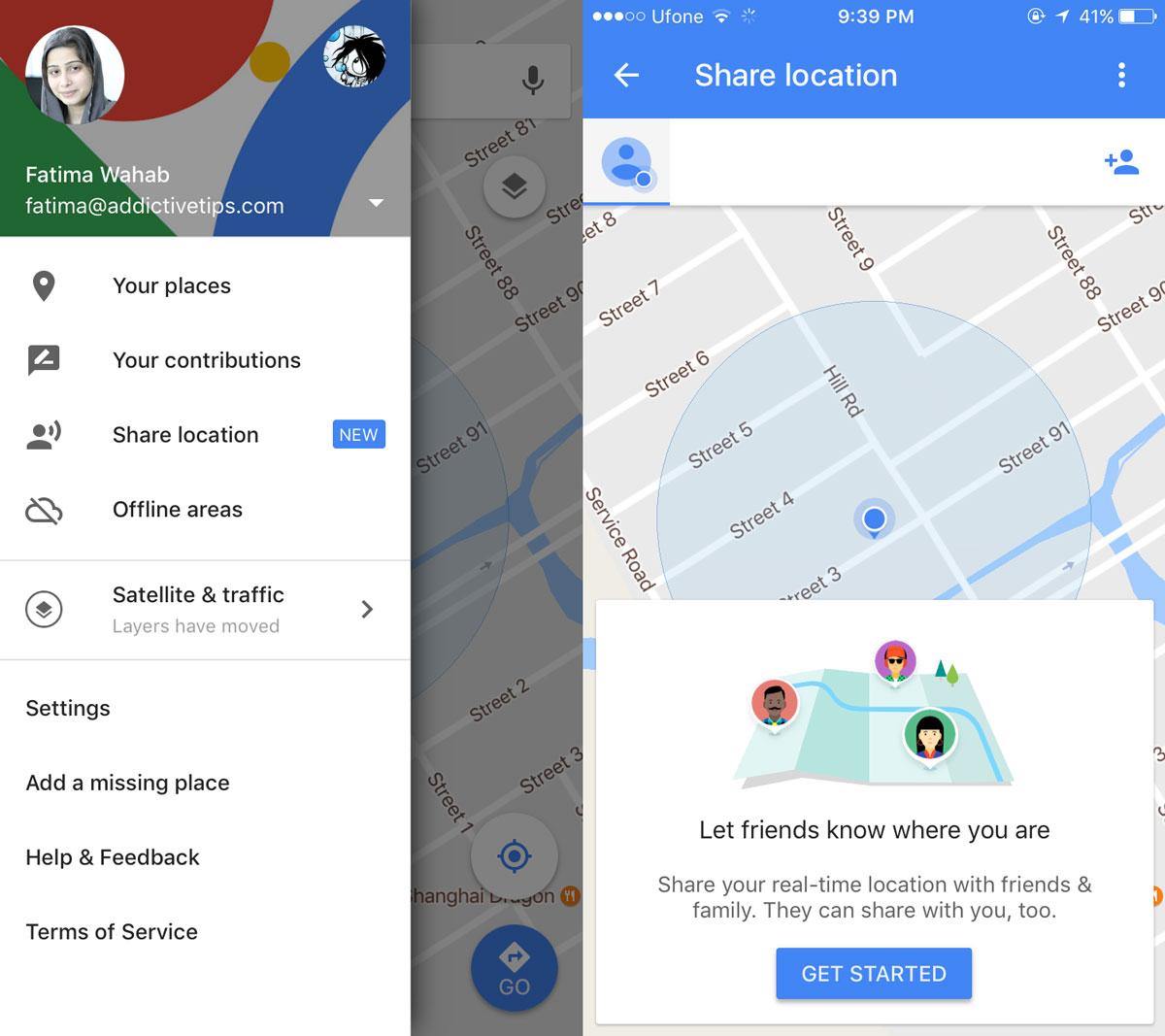 You can share you location with friends for a set number of hours or you can share it indefinitely until you turn it Off. Tap 'Contacts' to select a contact to share your location with or tap your messaging app to send a tracking link.
If someone isn't in your Google contacts, you can still share your live location via a link.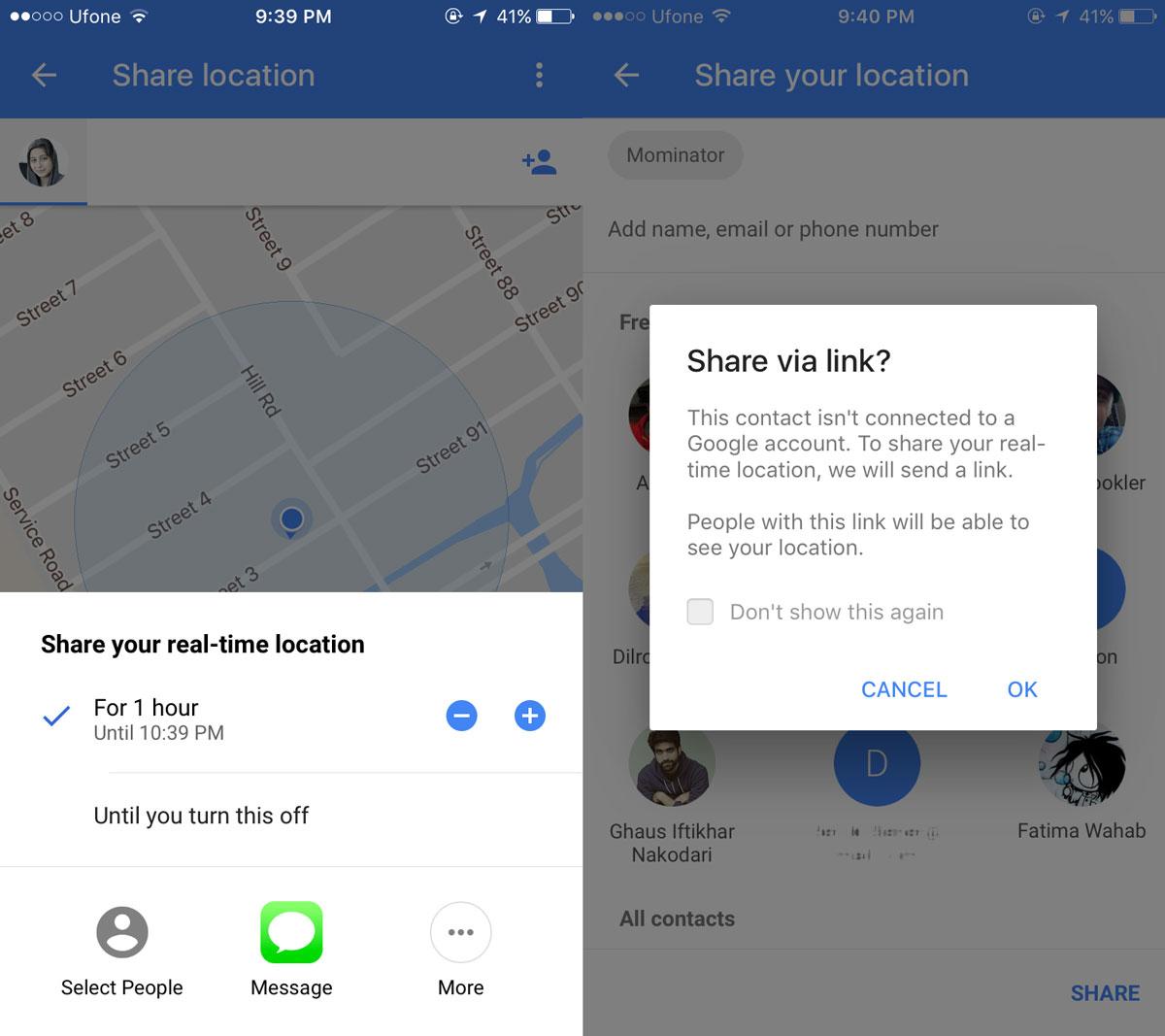 View Contacts You're Sharing Your Location With
To view the contacts you're sharing your live location in Google Maps with, tap the hamburger icon at the top left. From the navigation drawer, go to Settings>Location Sharing. You will see a list of everyone you're sharing your location with. You can stop sharing your location from this screen.
Failed To Load Location Sharing Settings
When you share your live location in Google Maps, you might get an error message 'Failed to load location sharing  settings'. This appears to be a known issue that a lot of users are seeing. There are two possible explanations as to why this is happening.
This is a bug. You can uninstall and reinstall the Google Maps app, and then try sharing  your location again. It's possible this might resolve the problem.
The second explanation is that this feature is geographically limited. The feature itself has rolled out to users worldwide but it isn't available in all countries. This might be because of to legal restrictions on sharing your location, or perhaps Google Maps needs to work a few things out before the feature goes live worldwide.
If you need to share you live location but Google Maps isn't playing nice, you can instead share your live location on Facebook Messenger.