Don't Quit iOS Apps, 'SmartClose' Them To Improve Performance & Increase Battery Life
Even after all these years professionally covering mobile apps, tweaks, tips, and tricks, I still haven't quite found a sure answer to the question: "Should I manually close all apps from the multitasking app switcher, or let the OS handle everything?"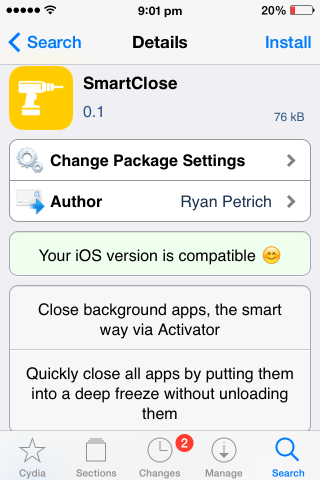 There are two schools of thought here. The first – which I personally believe more in – is that Apple has put enough smarts into iOS to ensure apps running in the background are running efficiently, and that misbehaving ones are closed automatically. The other school believes that manual intervention is a must, as developers are not so artful at making performance-conscious apps.
Is there a middle ground, then? Famed iOS jailbreak tweaks developer Ryan Petrich believes so. His recently released tweak called SmartClose claims to be the smarter way to close apps running in the background.
By default, iOS apps are allowed to run in the background for up to 10 minutes, or more if they use certain special iOS APIs. When everything is said and done, these apps are "frozen" by iOS in their last state. When the user resumes a frozen app – thereby "thawing" it – it takes less time than launching it from scratch. iOS does all of this by itself.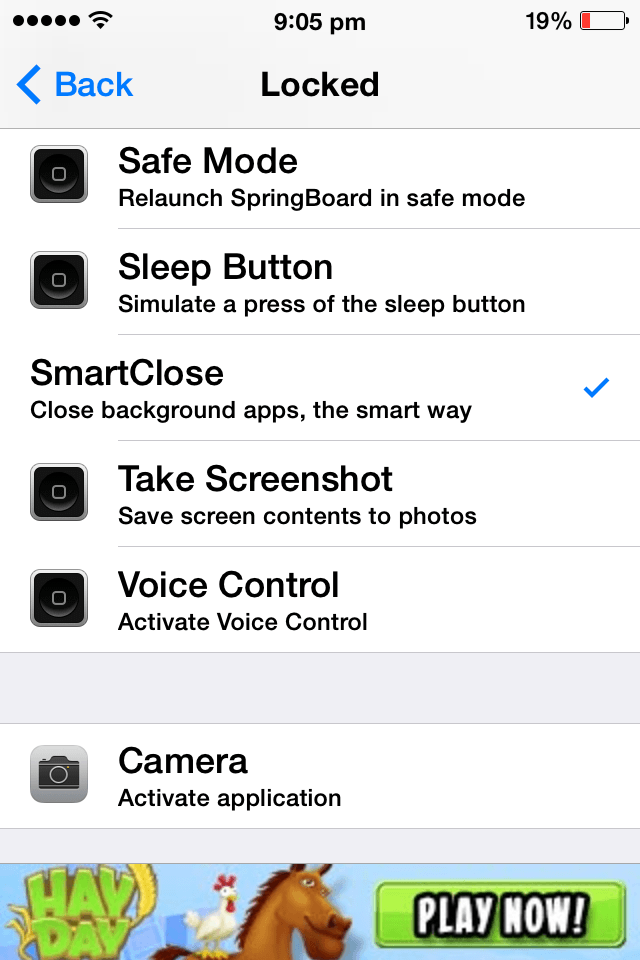 If you are a reader of AddictiveTips, you must have seen us cover tweaks like SwitchSpring, which allow you to straight up 'quit' all apps running in the background. Quitting is far more abrupt; the app is not allowed to save its last state, or finish remaining tasks. As a result, resuming quitted apps takes a relatively huge toll on your battery life, as iOS has to completely reload the app.
SmartClose directly puts running apps into the frozen state, after being launched using an Activator gesture. In case you don't know already, Activator is also maintained by Ryan Petrich. You can choose to bind the launching of an app, tweak, or toggling of system settings with dozens of different gestures such as pressing the Lock button, swiping up from the bottom edge, etc. Petrich recommends binding it with the Lock button, so apps running in the background are frozen when you are done using your iOS device.
This way, you not only avoid unnecessarily running apps in the background, but also ensure that when you relaunch a recently used app, the process is far quicker, and doesn't affect your battery as much. A win-win situation, at least on paper.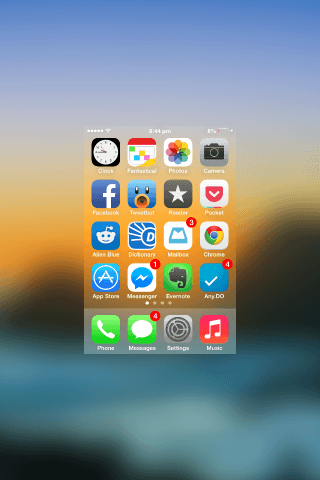 From what I have heard on community sites like Reddit, SmartClose has a dramatic positive effect on battery life. With an aging old iPhone 4S, I am willing to switch from the 'let iOS handle everything' school of thought to the other, if only SmartClose works as it claims. It will take a day or two of testing to confirm that.
SmartClose is available for free on Cydia. You will need to add Ryan Petrich's repo (https://rpetri.ch/repo) from Manage > Sources > Edit > Add before you can download it.
Let us know if it works well for you.