How to use an old phone as a pet or baby monitor
Old phones that are still working, just not well enough or fast enough for everyday use, can be utilized for all sorts of things. If the old phone you have lying around has a camera, and is still able to connect to a WiFi network, you can re-purpose it as a pet or baby monitor. In order to use an old phone as a pet or baby monitor, you need a way to get a live camera stream from the phone, and a way to be able to view it from anywhere. ChewCam is a web service that does just that. It's aimed at pet-owners but the service works just as well for parents since the camera feed includes audio as well.
ChewCam has a free plan that allows you to add one camera for free. If you want to use more than one camera, you're going to have to buy a subscription at $5/month. The service is currently in beta though so it's allowing users full access while the kinks are being ironed out. Here's how it works.
Have an obsolete phone? Check out 5 things you can still use it for.
Turn old phone into monitoring tool
Visit ChewCam and sign up for a free account. Visit the website on the mobile phone that you want to get a live camera feed from. Make sure you use a browser that can access the camera on the device.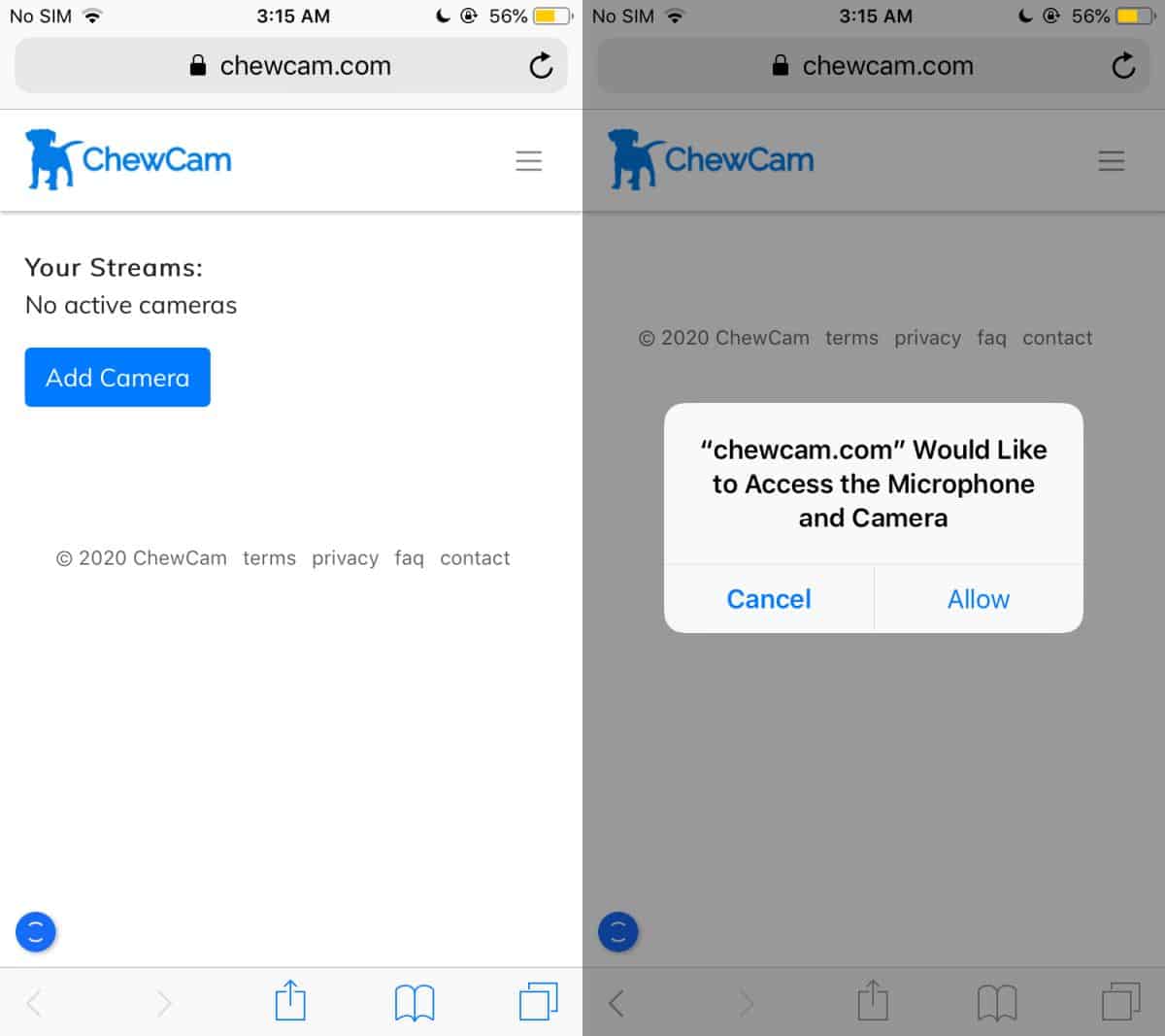 Tap on Add Camera, allow the web app access to the camera, and select which one (front or rear) that you want to use. Give the room a name, and the app will automatically start streaming from the camera. Place your phone somewhere you can get a good view of the room and if you're using this for pets, make sure you put the phone somewhere it can't be knocked over, or hurt your pet.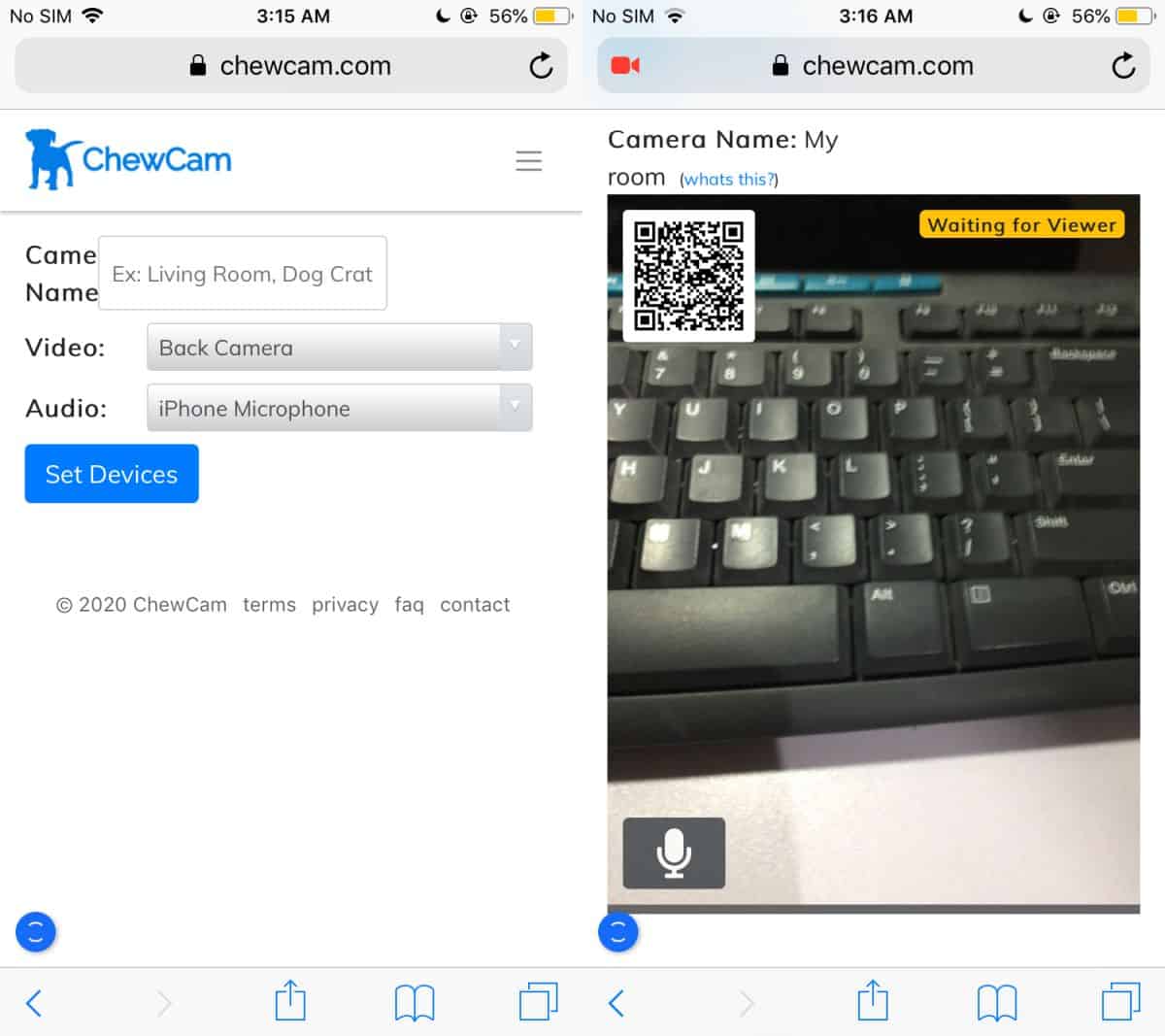 As for monitoring the camera feed, log into ChewCam and select which 'room' you want to view. You can view the stream from a smartphone, and from your desktop. The feed will be live, and it will include both video and audio.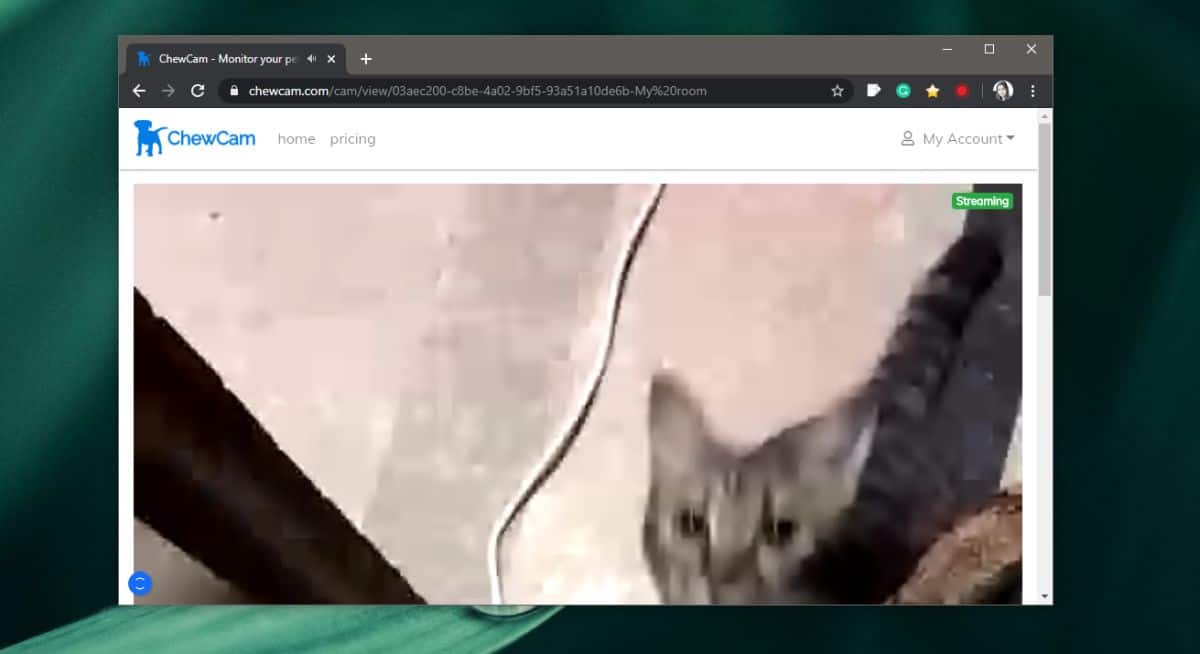 ChewCam can also add regular webcams that are integrated with a laptop and external webcams.
One word of caution though; phones tend to heat up when the camera is in use. Not all phones but some of them so, make sure your phone doesn't do that. If it does, it might shut down if it overheats, or it might catch fire. Practice caution here because you're using it with pets and/or children, neither of whom can put a fire out.