How to use Snapshot Go in Pokèmon Go
AR hasn't really been as popular as it was first thought to be but one game that uses it well is Pokèmon Go. It's AR feature is a core part of the game even if you turn the camera view off. The game has added a new feature called Snapshot Go that lets you take photos of the various Pokèmon you've captured. Here's how it works.
Snapshot Go
This is a new feature added via an update. It's available for both iOS and Android. Before you can use it, make sure that you're running the latest version of the app.
Open Pokèmon Go and tap the Pokèball at the bottom center of the screen. On the menu screen, tap Pokèmon to go to your library.
Scroll through the list and pick out the Pokèmon you want to photograph and tap the newly added camera button. You'll switch over to the camera view. Your selected Pokèmon will be added to the live camera view and you can tap the capture button at the bottom to take a photo.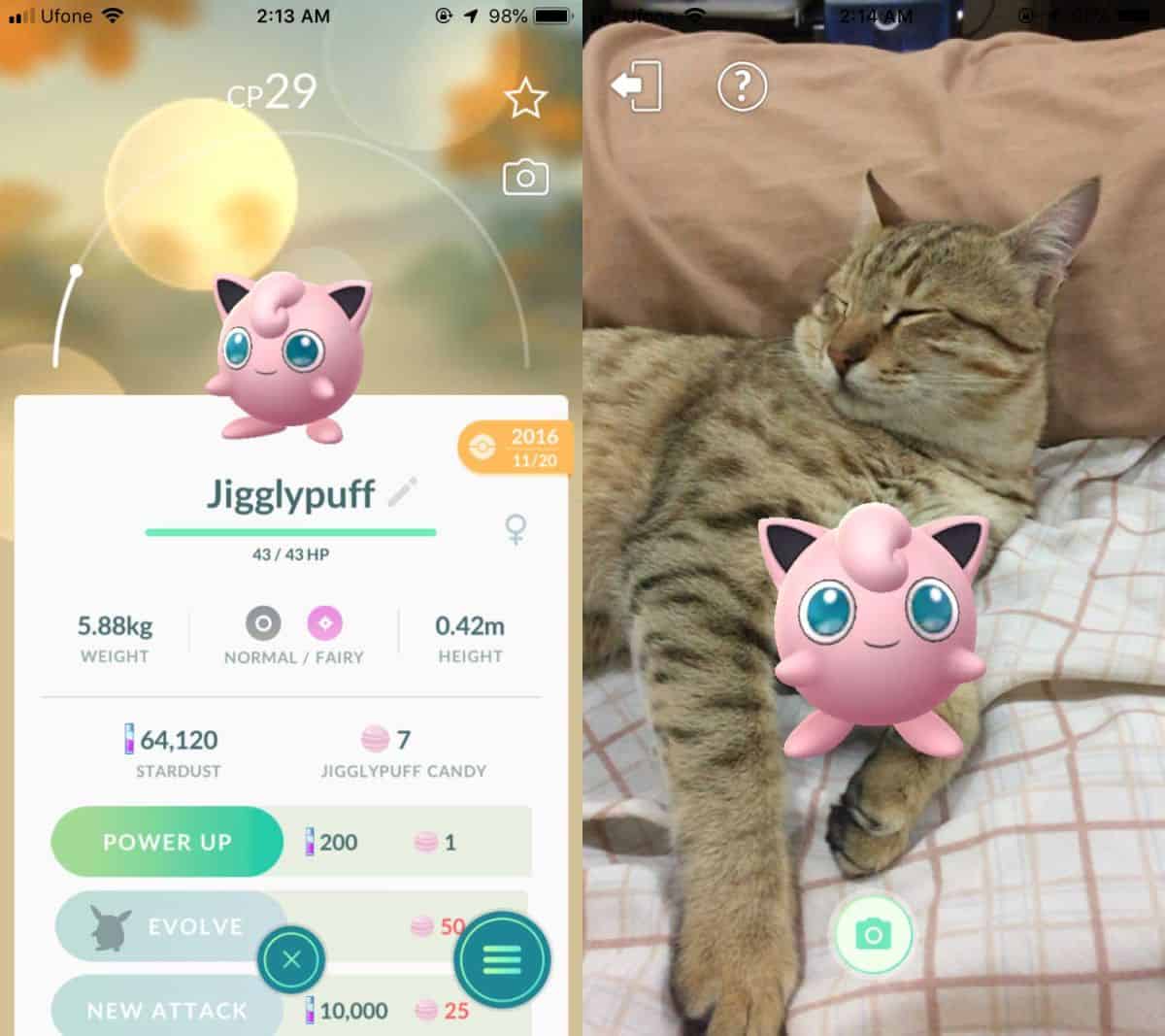 You can take multiple photos of the same Pokèmon and then save them all in one go. You can preview a picture by tapping the thumbnail that appears in the bottom right corner.  Once you're done taking the photos, tap the back button at the top left (it looks like a phone with an arrow).
Scroll thorough the photos you've taken. Select the ones you want to keep, and then tap the share button at the bottom right. If you want to save the photo to your camera roll, you'll have to tap the Save to Files button on the action sheet. For some reason, the save photo or save to camera roll action is absent.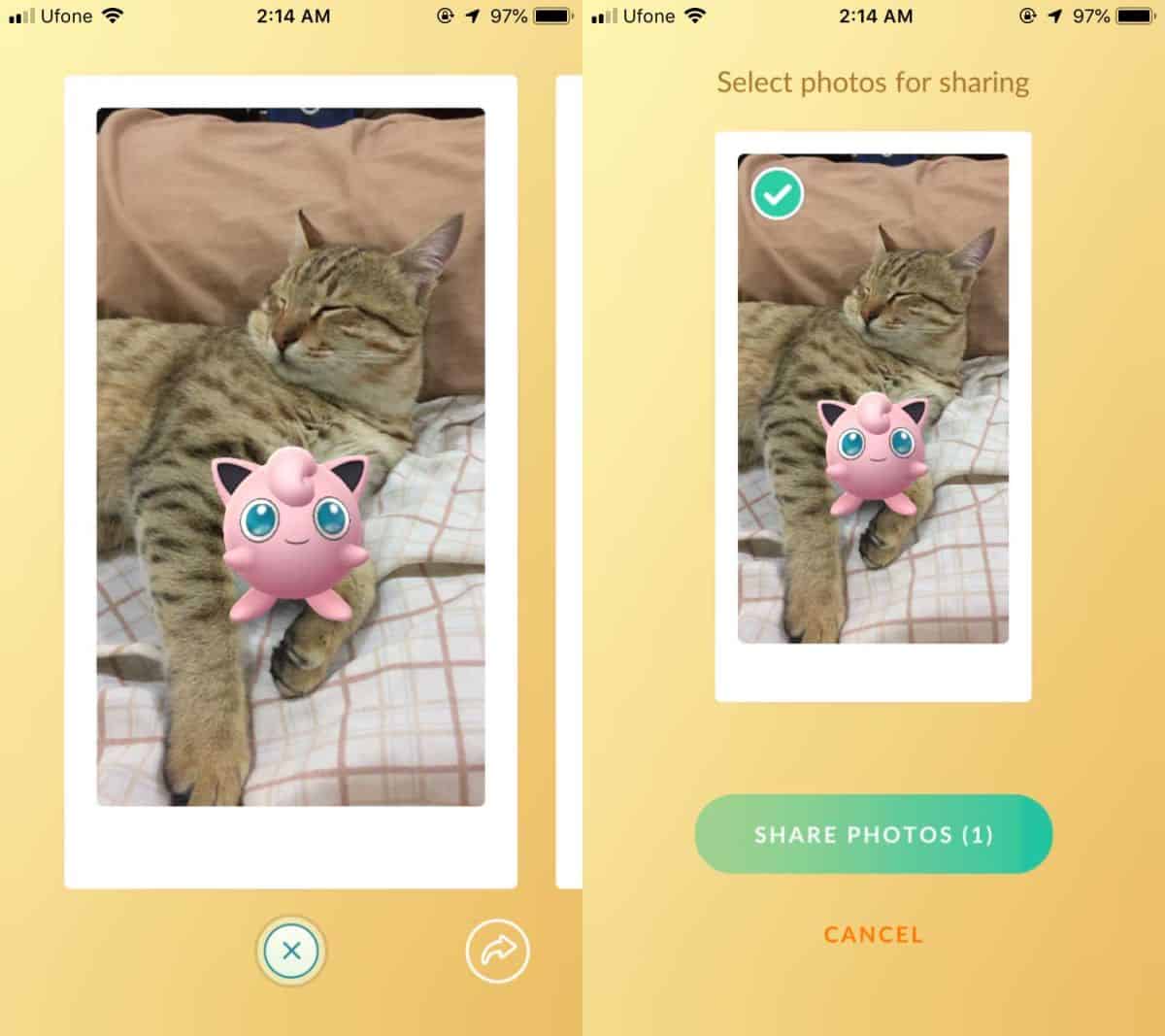 Snapshot Go is a nice feature but it's still lacking in some areas. For one, you cannot change the angle that you can take photos of the Pokèmon. If you tap them, they will 'roar' and you can take a 'mid-action' photo if you want. There's also no repositioning the Pokèmon or zooming in/out.
This was a feature that users had been demanding since the game was first released and it's taken a considerable amount of time to add it (we're talking over a year). It seems to be basic at best. There's no telling when any improvements will come. The game encourages players to share their photos online so it has a social aspect to it. It may be reason enough to improve the feature in one of the upcoming releases.