Assign Shortcuts To Your Favorite Programs [Mac]
There are many programs & applications on your system which you use all the time and nothing is better if you could assign hotkeys to them. Though there are apps like iKey for this purpose but that really bogs down the system. This is where Apptivate steps in.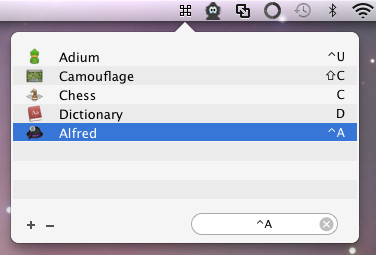 Apptivate lets you manually assign keyboard shortcuts for any application on your system for an easy access. Launch it from the menu bar, select an application or script file, choose a key or key combination, and you're all set!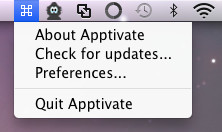 You can now instantly launch applications with the defined hotkeys. It comes with a clean and unintrusive interface where you can do things pretty quickly as it shows the key combination in front of each selected program so you don't have to click on it to see. It comes with an option to hide applications when they are active. Clicking the hotkey (which you used to launch them) will hide the applications in the background, clicking it again will make again will make the application visible. Please note that once hidden, the application works in the background and is not closed. This option is not enabled by default and can be done so via the Preferences.

This simple tool is a must-have for all the Mac users looking for a light-weight & simple alternative to iKey.
Minimum requirement to use this tool is Mac OS X 10.6 or later.