How to create a picture-in-picture video in iMovie on macOS
A Mac may cost more than the average PC or laptop with similar or comparable specs but out-of-the-box, the machine also comes with a fantastic bundle of apps that you do not have to buy. The iWork suite of apps is one example; iMovie is free and it's one of the best, most intuitive and feature-rich video editors you could ask for. If you're looking to create a picture-in-picture video in iMovie, you'll be amazed at how easy it is to do.
Picture-in-picture video in iMovie
Open iMovie and create a new project. Add the videos you want to use in the video to the project. Once you've added the videos, you need to drag and drop them on to the timeline area. Before you do this though, it is very important to determine which video will be the main video, and which will appear inside the picture frame in the video.
Drag and drop the main video on to the timeline first. Next, drag and drop the second video which will be overlayed on the main one, onto the timeline. Trim them if you need to.
Once you've added the two videos to your project, you're ready to create the picture-in-picture effect. You will notice that once you have two videos added, a new set of controls appears at the top of the preview pane. Click the overlay button, and then open the dropdown. Select 'Picture in picture'. That should do the job.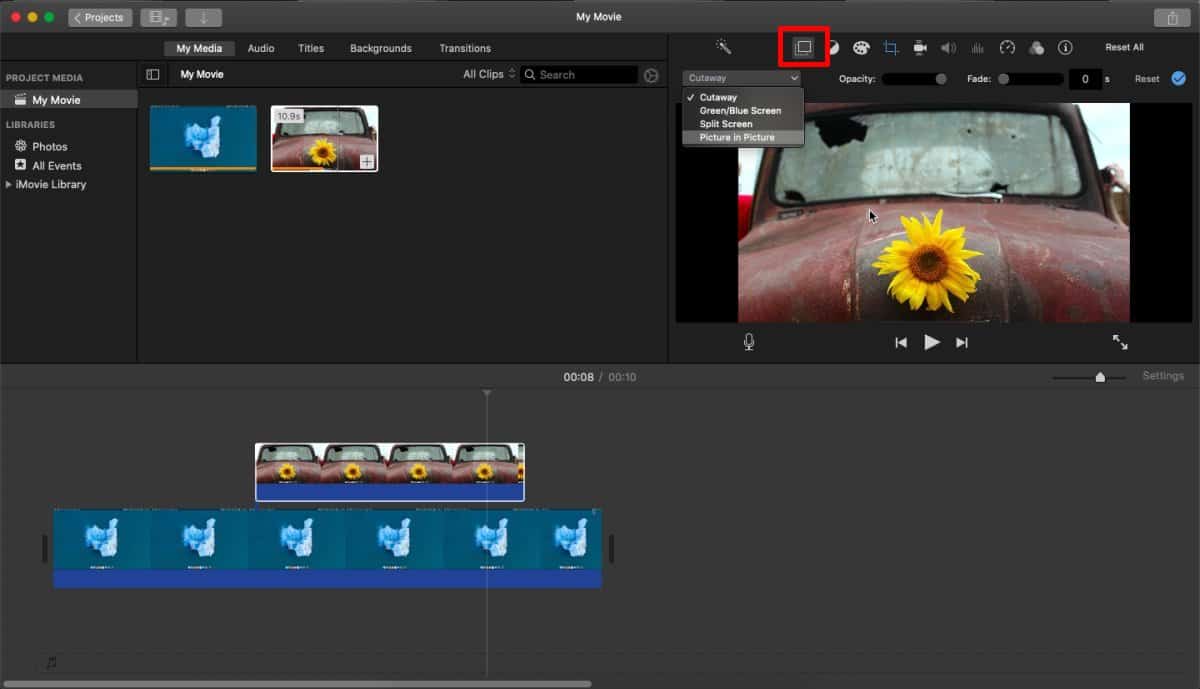 The video that you added on top of the main video will now appear as a picture-in-picture video and you can resize it and reposition it. You can also add a border around the video and a drop shadow. When you're done, click the little blue checkmark button next to the 'Reset' option.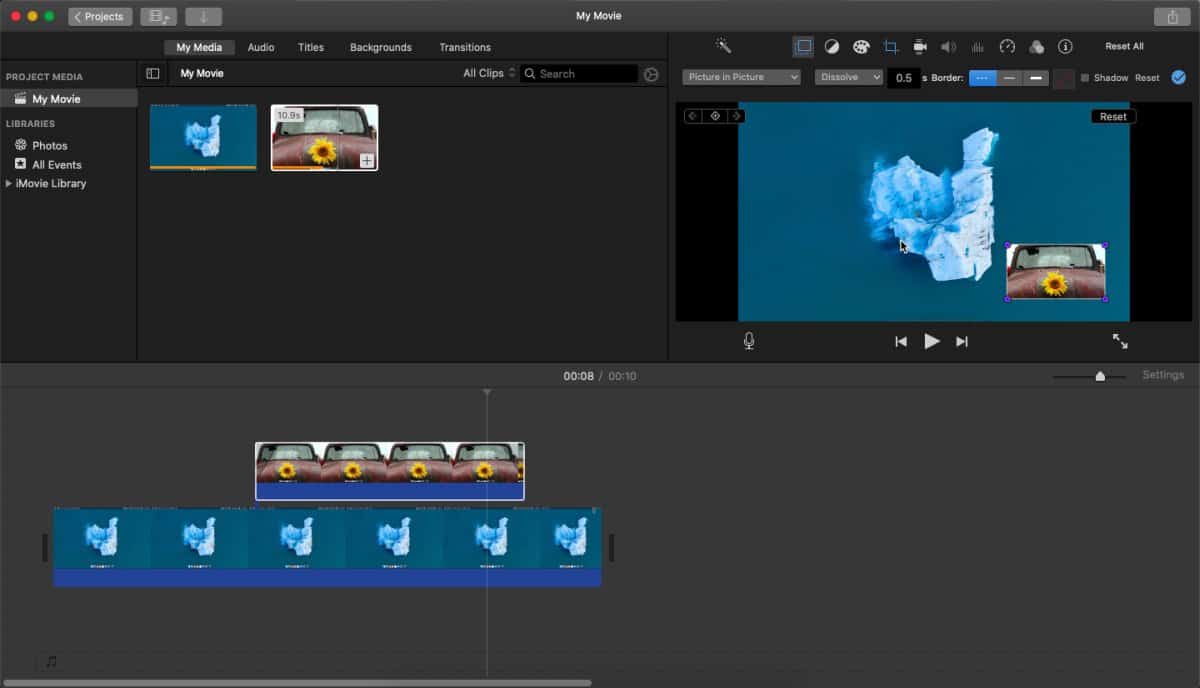 Your video is now ready and you can save it as an MP4 file. To save the video as an MP4 file, go to File>Share, and select the File option. Select where you want to save the file, and give it any name you want. When you play the video, the picture-in-picture video will appear wherever you placed it in your project.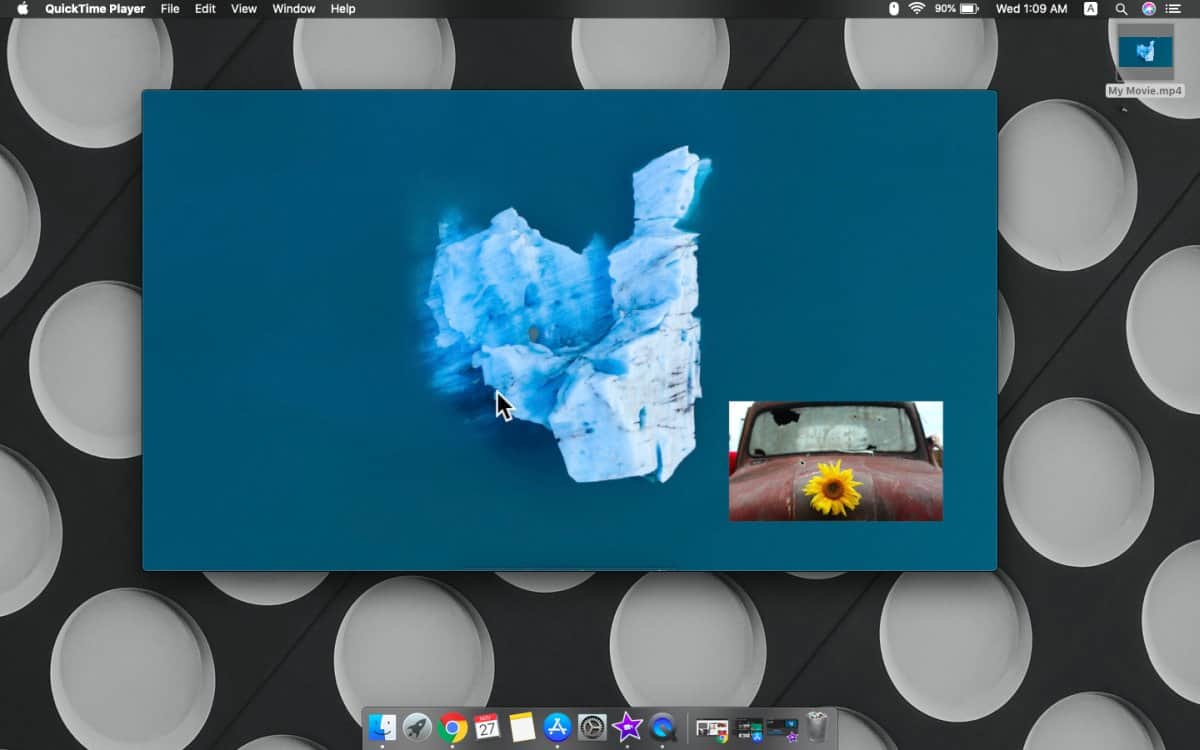 Creating a picture-in-picture video is rarely this easy unless you pay for professional video editing software.
On Windows 10, you can use Davinci which is free but complicated to use and very resource hungry. You will run into several hiccups along the way and if you need to create these sorts of videos often, you might be better off buying something that's more intuitive.