How to download High Sierra on macOS Mojave
If you want to downgrade Mojave to High Sierra you can only do so if you're willing to clean install the OS. Time Machine back ups can't help you downgrade the OS to an older. The only trick is getting the High Sierra installer which, if you have a Mac, is easy enough. The real trick is finding it. You can download High Sierra from the Mac App store but unfortunately, you can't search for it. Searching for High Sierra doesn't yield any results.
Download High Sierra
This will work only if you're on a Mac. It is not enough to trick your browser into thinking that you're coming from a Mac as the link below will open the Mac App Store.
Download High Sierra from the Mac App Store here. If you downloaded High Sierra from the Mac App Store before, you can check your Purchases in the app and it might be there. If it is, you can download it from there.
Click the Get button to start the download.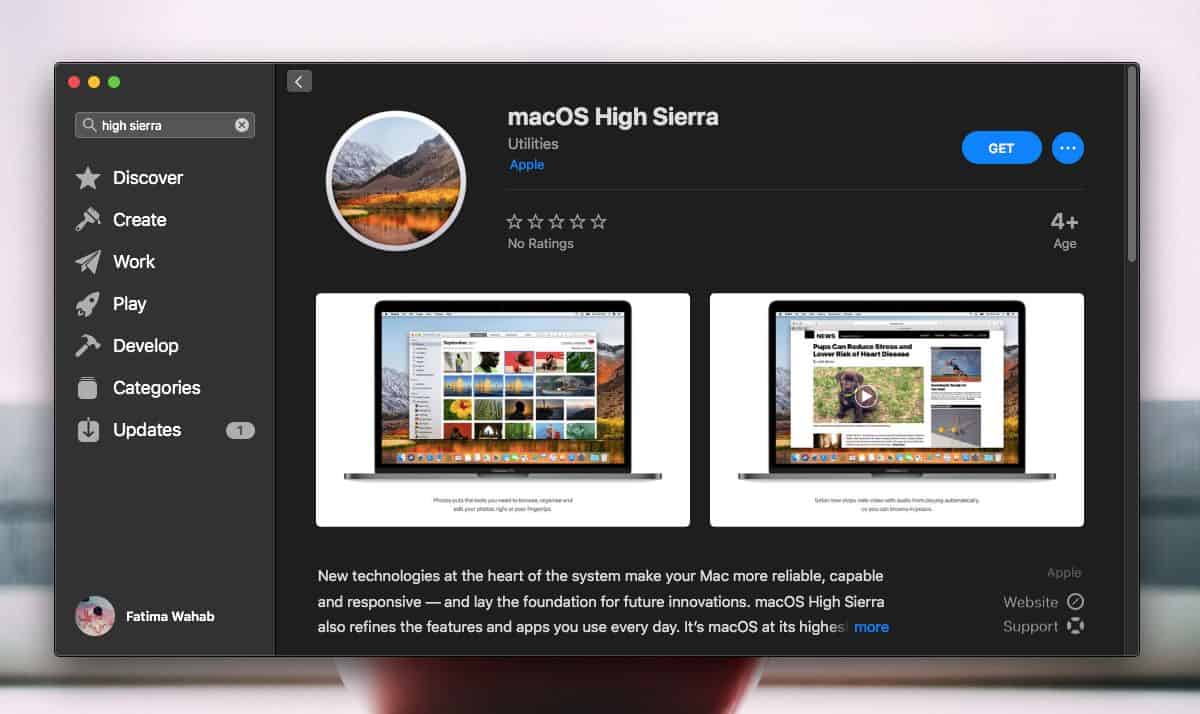 It will take a little while for the download to actually start. You will see a confirmation box asking if you want to download it, and you will also see the Software Update window you see when you try to upgrade macOS.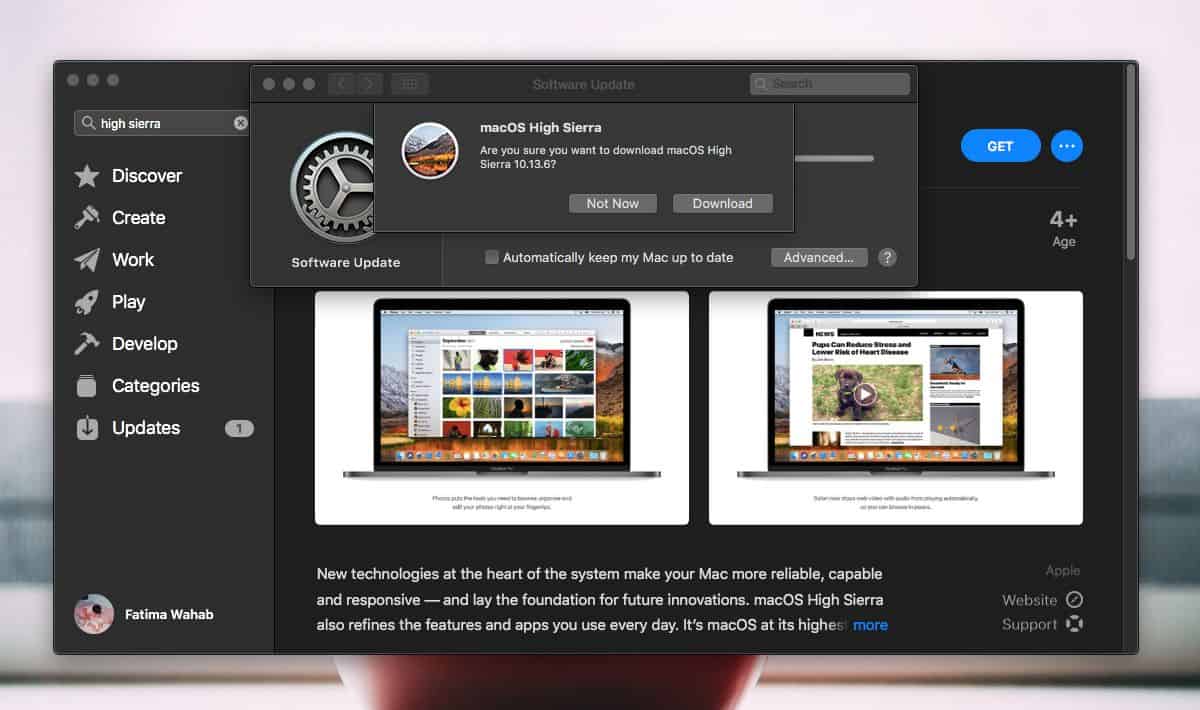 When the download completes, you will see a message telling you it's too old to run on the current version of macOS. That's nothing to worry about. Click the 'Quit' button.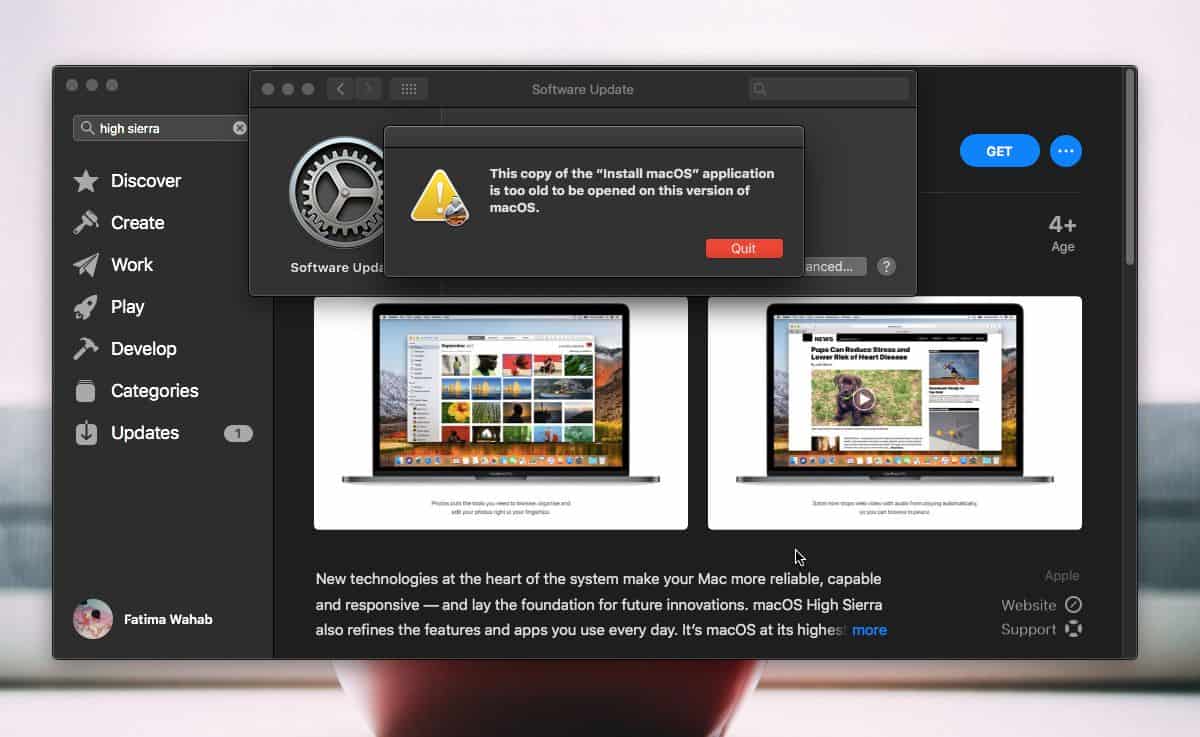 Open the Application folder in Finder and look through the applications until you find the 'Install macOS High Sierra' app. This is what you need to install High Sierra on your Mac however, you can't just run this app. You will now have to create a bootable disk with this app to install High Sierra.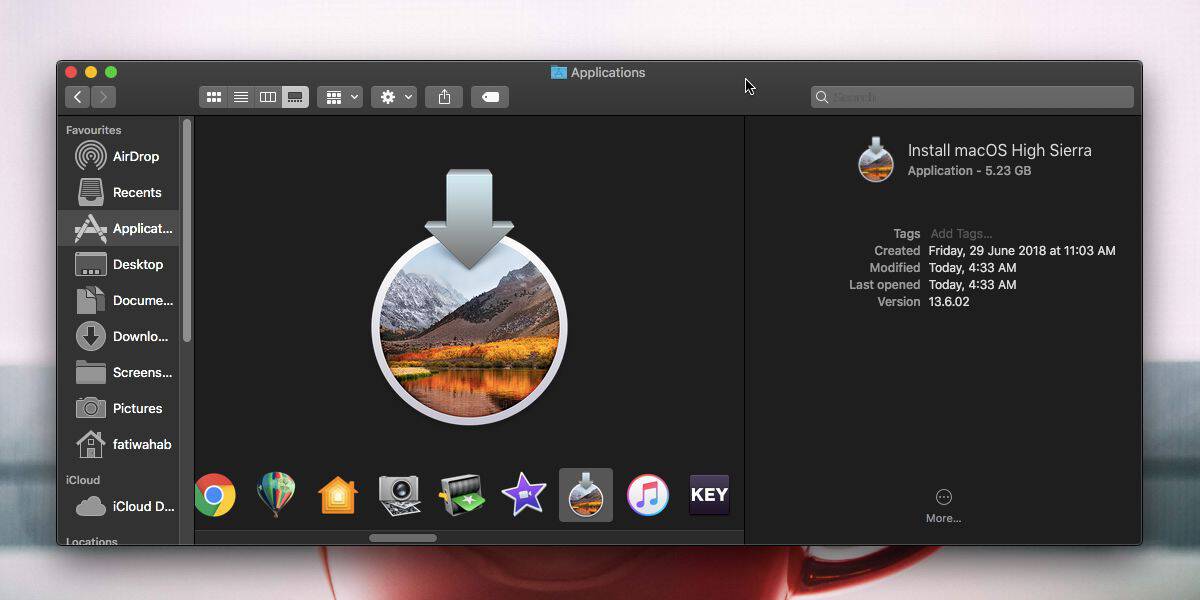 A clean install will delete everything on your Mac. Back everything up first unless you're ready to lose your files. Once you've done that, you will need to find an app to create the install disk. There are lots of free apps that do the trick but we're partial to the Etcher tool.
Once you've created a bootable disk with Etcher, you will have to boot your Mac. When it is booting up, hold down the Option key. This will show you the Startup Manager where you can select the bootable disk. Select the Disk Utility and use it to erase your Mac drive. Next, select the Install macOS option from macOS Utilities and High Sierra will be installed.