How to mirror video and stream sound from iPhone to Mac
Mirroring video from a phone to a desktop isn't hard. There are now apps that can do it for free and some desktops come pre-installed with apps to do the job. The tricky part is mirroring video and also streaming sound at the same time. That said, it's fairly easy to mirror video and stream sound from an iPhone to a Mac. Here's how.
Mirror video and stream sound from iPhone to Mac
For this, we're going to use QuickTime and you will need the data cable that connects your iPhone to your Mac.
Connect your iPhone to your Mac. It doesn't matter if you do it first or later, but load up the content on your iPhone that you want to mirror. If it contains audio, don't play it just yet.
On your Mac, open QuickTime. The app is still around after all these years and it is still the best way to mirror and/or record your iPhone's screen. Go to File>New Movie Recording.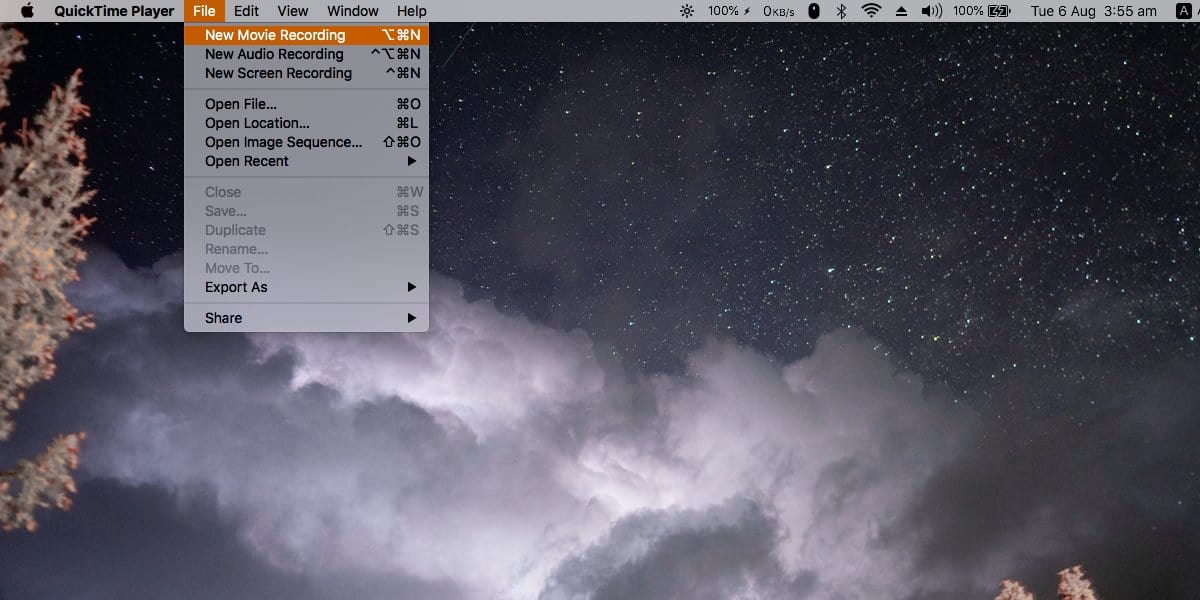 It will automatically detect your iPhone however, if it doesn't, open the little dropdown next to the record button.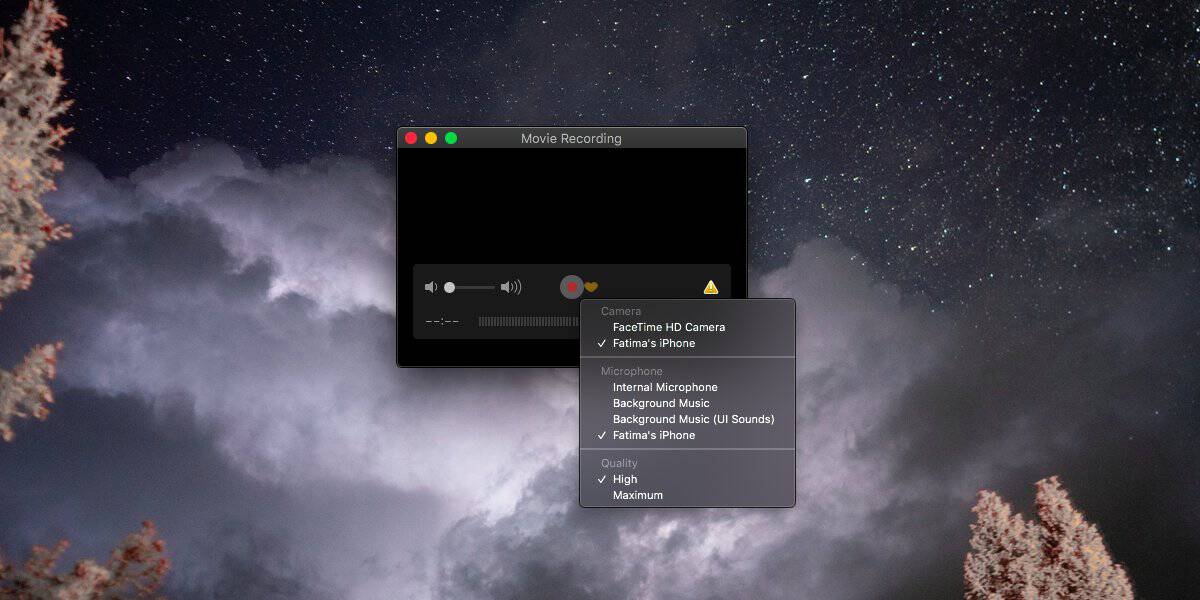 Select your iPhone under Camera, and under Microphone, again select your iPhone. On your iPhone, play whatever media/audio you want to play. Back on your Mac, make sure the volume is On in the app and also on an OS level.
Your screen and sound will now both stream from your Mac. You don't have to actually record anything. The preview alone will work. For apps that run in landscape mode, the QuickTime window will reorient itself accordingly.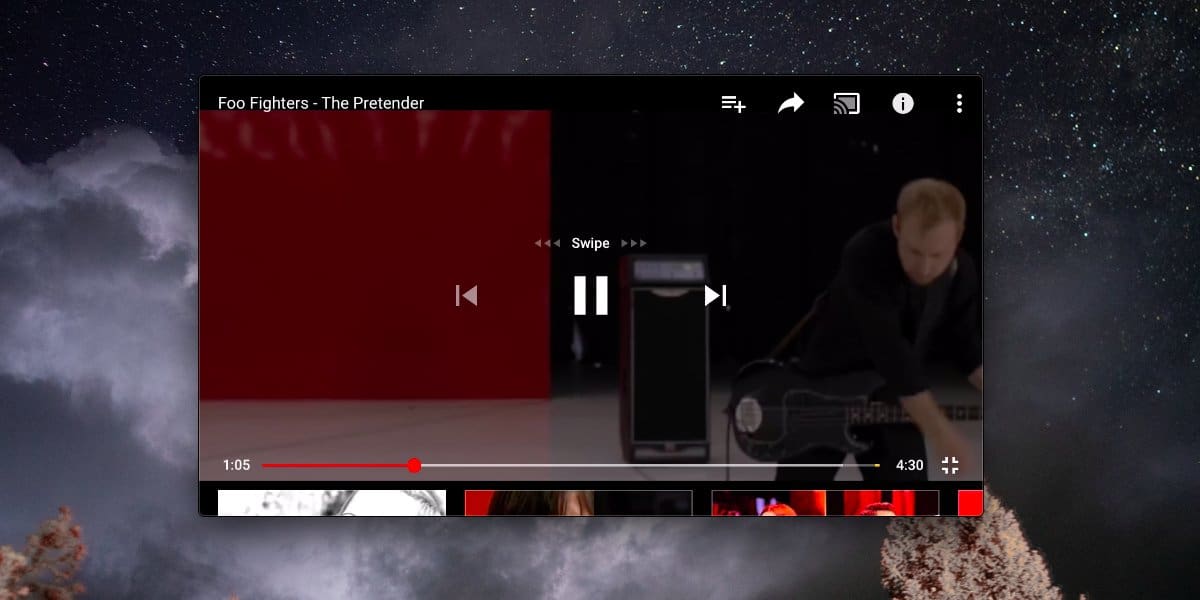 As far as controlling your iPhone goes, that still requires that you interact with the phone itself. The screen and sound will be mirrored perfectly in QuickTime, and you can even switch the app to full screen mode but it cannot send input to your device. To that end, you will also need to keep your device unlocked.
If you're interested in using this as a method to play a game on a large screen, it's not going to work. If you're looking for a wireless method to stream your screen and/or sound, you will likely have to use a paid app and results may vary. There may be some lag when the screen is mirrored and the audio might be choppy as well. The wired method ensures that this doesn't happen. There's also the added advantage that you can record everything that's being mirrored and streamed if you want.