Spectacle: Snap App Windows To Screen Edges, Manage Workspace [Mac]
Managing multiple windows in Mac OS X Lion is done primarily using Mission Control, where you can create different desktops and assign the windows you have open to each one, according to what you're working on. It is somewhat equivalent of working with multiple monitors, except that you don't have all your screens displayed at the same time, and you have to swipe through to get to them. When it comes to managing display space on a single screen, it takes a lot more effort to keep things organized. Spectacle  is a Mac app that allows you to snap windows to one of four quadrants of the display, one of three parts of the height of the screen, and lets you switch to full screen, all using hotkeys.
The app comes with pre-defined hotkeys and runs unobtrusively in the system menu bar. To view and edit the hotkeys and set the app to start at system login, go to the app's preferences.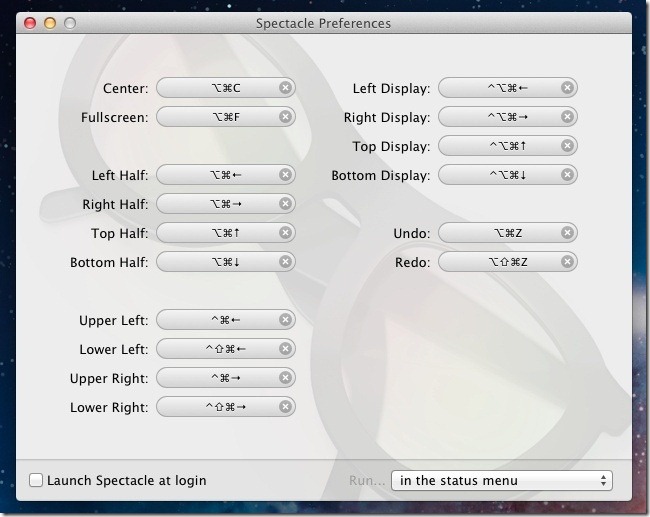 To edit a hotkey, click the small x next to a key combination; this will delete the pre-defined one, and allow you to record a new one. Click the bubble that says Click to record, and type in the key combination when the bubble turns blue to read Enter hot key. To record the hotkey, press the key combination that you want to set. If you enter a combination that conflicts with a pre-existing one, the app will not record it and will prompt you that the combination is already in use.
The app itself works seamlessly, and will dock windows to different areas of the screen. Please note that you may only dock the active window, and not all windows of a particular program.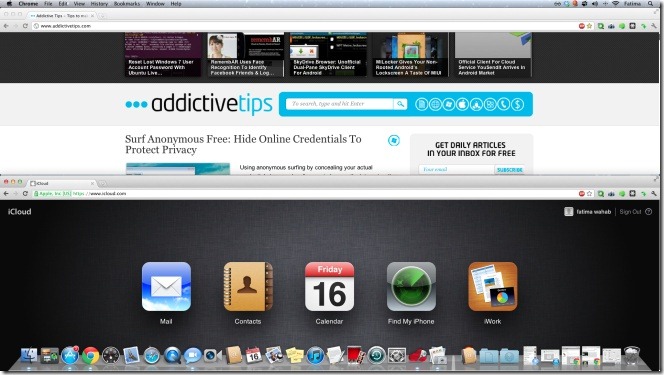 The app shouldn't be considered an alternative to organizing windows using Mission Control. It is meant more to help you distribute screen space and work easily with multiple windows. The BetterSnapTool reviewed earlier this year is comparable.
Get Spectacle From Mac App Store