We are reader supported and may earn a commission when you buy through links on our site.
Learn more
Best Kodi Add-ons for Mac in 2021 and How to Stay Safe
MacOS is, perhaps unsurprisingly, an extremely popular platform for Kodi users. After all, their attractive yet functional machines are basically built for entertainment, and there's no better way to elevate your streaming binges than Kodi. We review the top add-ons for your Kodi-equipped Mac below.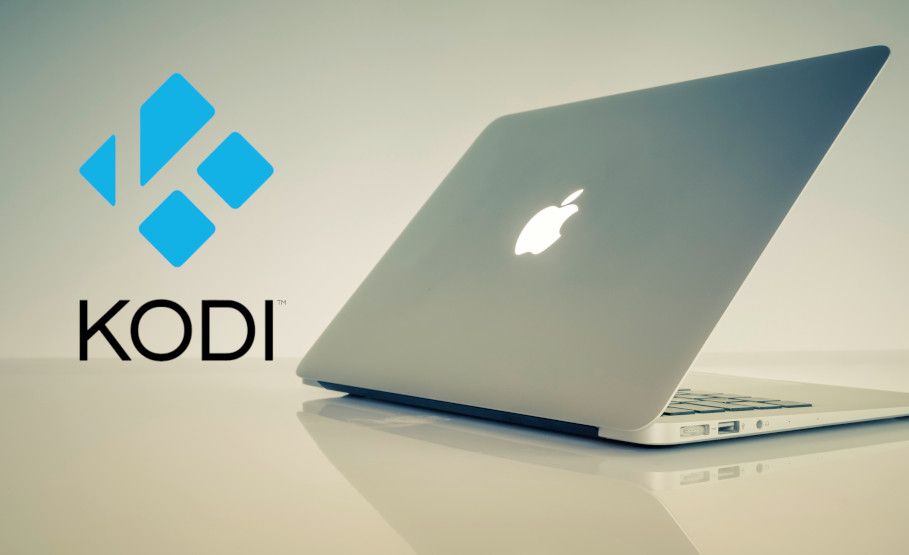 What's better than watching a movie on Kodi? Watching multiple free movies on Kodi from the comfort of your Mac! The open-source media center software Kodi has been around for years, providing countless users with a fast and easy to use platform for all kinds of online streams. Best of all, Kodi runs perfectly on most modern hardware, including Mac and iOS.
To make the most out of your Kodi experience it's a good idea to find the best add-ons for the type of content you're interested in. Want to stream anime or watch foreign films? How about Hollywood blockbusters delivered to your screen? With Kodi there's an add-on for just about everything.
Below we've picked out some of the best Kodi add-ons for Mac. Install one, install them all, each is 100% free!
30-days money back guarantee
Stream Privately with a Secure VPN
Kodi itself is completely safe and legal to use. The software doesn't come with any content by default, which means it can't infringe on even the most restrictive copyright laws. Kodi's open-source nature means third party users can create content for the software, however. This opens the door to all kinds of unlicensed streams, and that has gotten the attention of lawmakers, government agencies, and ISPs in recent years.
Every time you go online you put your privacy at risk. Sending unencrypted data is just asking for trouble, as it's easy for anyone to track your activity, monitor your downloads, or even find your physical location. Running Kodi increases the dangers even more, since a lot of agencies actively monitor Kodi traffic for potential fraud.
You can protect yourself from these invasions of privacy by using a good VPN. Virtual private networks create a safe tunnel between you and the internet by encrypting every packet of data that leaves your device. No one can tell what you're watching, letting you stream all the movies and TV show you like.
We tested dozens of VPNs to find the best one to use with Kodi. Our top recommendation is below.
NordVPN – Private, Secure Kodi Streams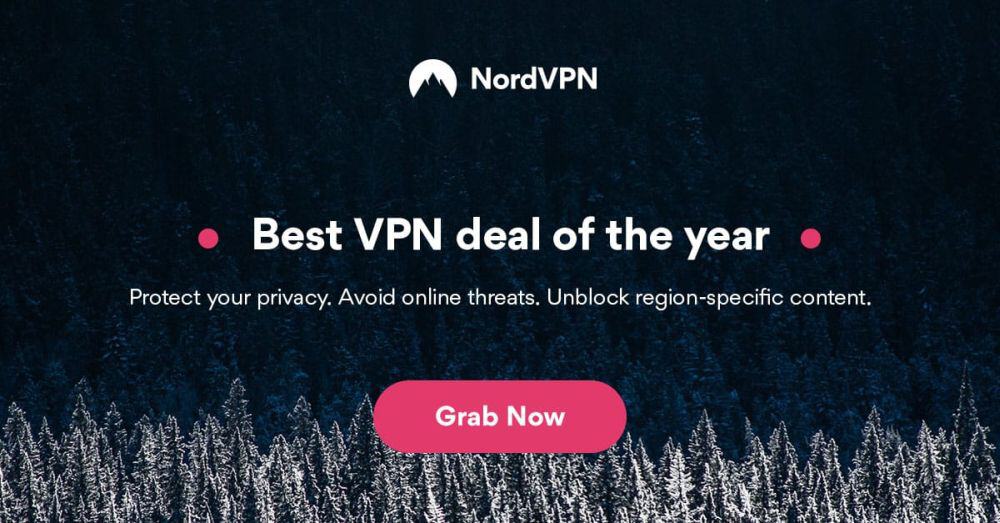 NordVPN wasn't built specifically for Kodi, but it might as well have been. It single-handedly solves many of the biggest issues facing users of the popular media center: privacy, performance, and content restrictions. Best of all, it ticks all three boxes simultaneously, sharing the same intuitive "it just works" philosophy as MacOS.
When you connect to NordVPN's network, your traffic immediately becomes enshrouded by an unbreakable wall of 256-bit AES encryption. This secure tunnel links to any one of more than 5,800 servers in 59 countries, allowing you to reroute your requests through foreign nodes to borrow or "spoof" their IP addresses. This not only anonymizes your traffic, but makes it impossible for your ISP to track or throttle it. And because you're spoofing a virtual IP in another country, you can easily sneak past geoblocks and access international TV, movies, and music.
NordVPN works well alongside Kodi, with its processor-friendly MacOS app running quietly in the background. It's incredibly simple to use as well, with an intuitive interface honed by nearly a decade of user feedback. What's more, NordVPN never limits your bandwidth, speed, or traffic types–and absolutely never logs records of metadata which could be used to identify you.
Read our full NordVPN review.
Pros
Very fast speeds make this a strong choice for 4K streaming
Most VPN servers with different IP addresses
Connect up to 6 devices at once
No logs and encrypted connections for total privacy
24/7 Customer Service.
Cons
Sometimes slow in procesing refunds (but always do).
Finding and Installing Kodi Add-ons for Mac
All of Kodi's add-ons can be divided into two rough categories: official and unofficial. The former includes dozens of add-ons packaged into a single repository tested and approved by the Kodi development team. They're all perfectly safe and legal, meaning you can install them and start streaming without worrying about viruses or copyright law.
Unofficial add-ons can bend the rules a little bit, and not always with your consent, either. They provide access to a wider variety of content than official add-ons, but at the expense of quality, reliability, and in some cases, legality.
We always recommend sticking to official Kodi add-ons whenever possible. You'll find some amazing content on these sources, much of which is absolutely free. You can install them on your Mac in just a few seconds, but the entertainment they provide is almost endless.
The type of add-on you use is entirely up to you. Be aware that installing third party content may be against local laws. Addictive Tips does not condone or encourage any violation of copyright restrictions. Please consider the law, victims, and risks of piracy before accessing copyrighted material without permission.
Before Installing, Enable Unknown Sources
Installing official or unofficial content to Kodi means accessing repositories, which are zip file collections of add-ons often hosted on external sites. As a safety measure Kodi prevents these types of installs by default. Before you can add external content, you'll need to toggle one of Kodi's internal options. Don't worry, it's perfectly safe, just follow the steps below and you'll be ready to go.
Open Kodi and click on the gear icon to enter the System menu.
Go to System Settings > Add-ons.
Toggle the slider next to the Unknown sources option.
Accept the warning message that pops up and voilà! You're ready to install as many add-ons as you please!
Best Official Kodi Add-ons for Mac
Got your Mac fired up and ready to go? It's time to check out some of the best official Kodi add-ons for Mac!
Pluto.TV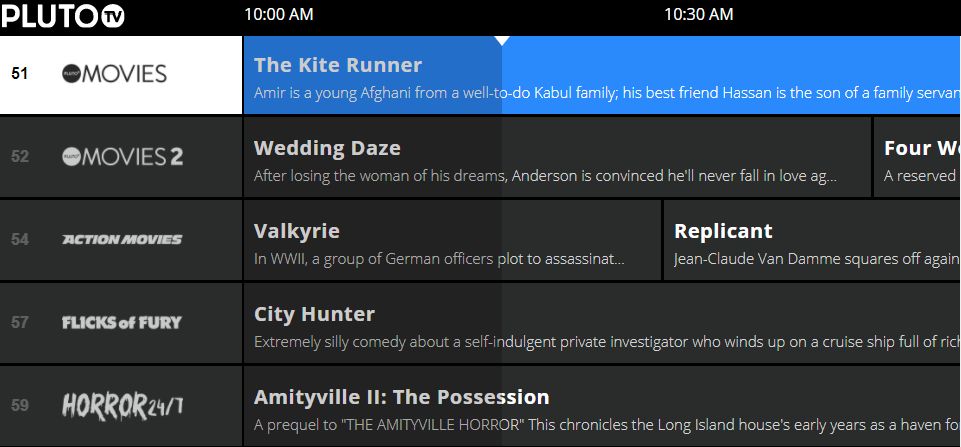 The Pluto.TV add-on connects the website of the same name, offering hundreds of live channels accessible from Kodi's smooth interface. Pluto.TV is essentially a free TV and movie streaming service that focuses on legal and legitimate content. You can flip through channels to find themed genre-specific content, everything from sports to movies to documentaries and TV shows.
Pluto.TV is geared towards viewers in the U.S., as most of the streaming rights are only secured for that region. If you're watching on a Mac from outside the U.S. you'll find your options a bit more limited. Be sure you use a solid VPN so you can fix that little problem with just a few clicks.
How to Install Pluto.TV on Kodi
Pluto.TV is an official Kodi add-on. You can install it directly from Kodi on your Mac, so there's no need to search for any external repositories. Follow the quick steps below and you'll be ready to stream.
Open Kodi on your Mac, go to the main menu, then select Add-ons.
Click the open box icon at the top of the menu bar.
Choose Install from repository
Find and click Kodi Add-on repository
Choose the Video add-ons folder.
Scroll down and select Pluto.TV
Click the Install button in the lower right corner of the window.
When the installation completes you can access Pluto.TV from the main add-ons menu.
What to Watch on Pluto.TV
One of the best things about Pluto.TV is the sheer variety of content on the service. It's not just unheard-of films and low-budget foreign content, either. You'll find dozens of movie channels with fresh and popular content, themed sections dedicated to action or horror films, and a thriving group of indie channels, as well.
Pluto.TV provides plenty of sports, news, documentary, geek, and TV show content in addition to its movies. Browse the channel guide and you'll see features from The Onion, IGN, KidsTV, Bloomberg, Sky News, MST3k, and so many more. All of it is accessible from Kodi on your Mac device, and all of it is free to enjoy!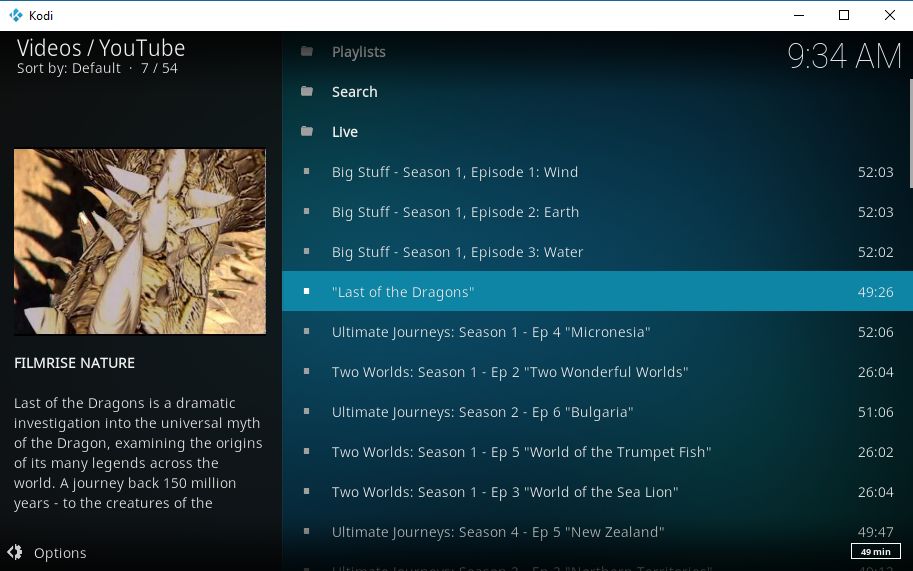 The often-overlooked FilmRise add-on specializes in collecting film rights for movies around the world. It focuses on unique and forgotten classics, along with a healthy selection of independent, foreign, and modern film and TV, including everything from popular movies to award-winning documentaries. The add-on makes it easy to access FilmRise's entire database of content on your Kodi device, all without having to fuss with ugly menus or unwieldy browser extensions. Just install and enjoy.
How to Install FilmRise on Kodi
FilmRise is an official Kodi add-on that's included with the official Kodi repository. Follow the steps below to install it without having to download any external files.
From Kodi's main menu, select the Add-ons option.
Click the open box icon at the top of the menu bar.
Choose Install from repository, then navigate to the Kodi Add-on repository.
Choose the Video add-ons folder.
Scroll down and select FilmRise.
Click the Install button in the lower right corner.
The installation will complete in a few moments and FilmRise will appear on your main add-ons menu.
What's on FilmRise
True to its name, FilmRise is packed with rising stars of the movie world. The add-on divides its content into a handful of categories for easy browsing. True Crime, Documentary, Paranormal, History, Horror, Nature, Kids, and Comedy are just a few examples. Open one of these sections and you'll see a listing of available films ready to stream.
FilmRise also includes a limited collection of TV Shows you can access. These are sorted into a few basic categories, but they include a few winners from foreign distributors. There's no limitation to how much you can watch on FilmRise, so don't hesitate to download it and try something out!
Viewster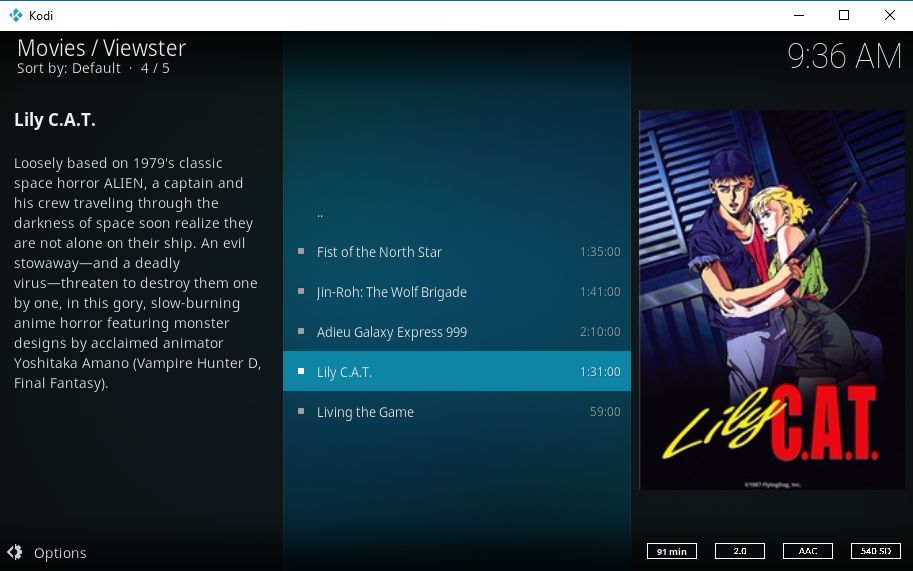 Viewster is a fantastic resource for unique and original TV and movie content for your Mac. The service focuses on delivering the highest entertainment value without resorting to the lowest common denominator. What does that mean in practice? You'll find some funny, thoughtful, and interesting selections in Viewster's catalog, all of which is free, and most of which is available in HD.
How to Install Viewster on Kodi
Viewster is part of the official Kodi repository included with every Kodi download. There's no need to install an external repo to access the add-on, just follow the steps below and you can start streaming movies.
Go to Kodi's main menu and select Add-ons.
Click the box icon at the top of the menu bar.
Choose Install from repository
Click Kodi Add-on repository
Choose the Video add-ons folder.
Scroll down and select Viewster
Click the Install button in the lower right corner of the window that opens.
When the installation completes access Viewster from the main add-ons menu.
What to Watch on Viewster
The Viewster add-on divides its content into several dozen categories, each one further divided into movies and TV shows. Core genres are well-represented and include action, comedy, drama, horror, sci-fi, fantasy, romance, anime, and adventure. You'll also find unique sections devoted to martial arts content or Halloween specials, which are surprisingly useful any time of the year!
One of the most surprising sections in Viewster's catalogue is Festival Darlings. This folder features a rotating selection of recent and favorite movies that gathered high praise at indie film festivals. This category can turn up some real gems, so don't be afraid to look through it whenever you boot up your Mac.
Snagfilms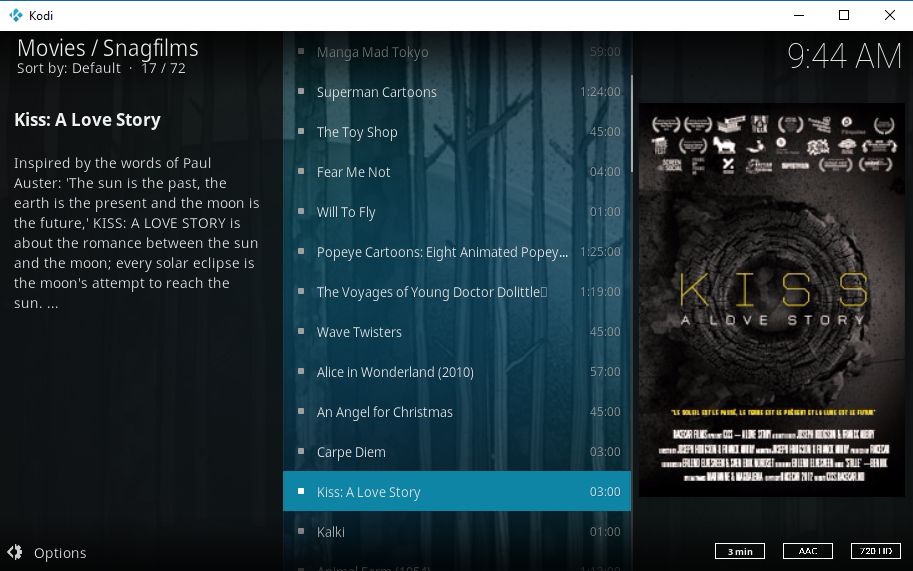 Snagfilms is a lot like Viewster in a number of ways, only its focus is clearly on movies and HD releases instead of a balanced selection of TV shows and films. Snagfilms lets you browse through 35 genre categories filled with unique and original content, ranging from biographies to comedy, documentaries, action, history, fantasy, celebrity, and more. Most of the features are in at least 720p, which will look great on any device. Some stream in an impressive 1080p, though, which is perfect for those gorgeous Mac Retina screens.
How to Install Snagfilms on Kodi
Snagfilms is part of Kodi's official repository and can be installed simply by following the easy steps below.
Go to Kodi's main menu and choose Add-ons.
Click the box icon at the top of the menu bar on the left.
Choose Install from repository
Click Kodi Add-on repository
Choose the Video add-ons folder.
Scroll down and select Snagfilms
Click the Install button in the lower right corner.
When the installation completes you can run Snagfilms from the main add-ons menu.
What to Watch on Snagfilms
When you install Snagfilms on your version of Kodi, you'll immediately realize you're in for a treat. The add-on includes over 30 different genre categories, spanning the usual set of crime, drama, action, and so on, but including unique sets like animation, African movies, and Bollywood films.
Every category in Snagfilms has a huge selection of films and TV shows to choose from. Most of the names you've probably never heard of, but the quality is hard to ignore. Looking for an undiscovered gem of a movie? Want something that isn't a bland and formulaic superhero action movie? Snagfilms can deliver, in HD and for free.
Other Free Kodi Add-ons for Mac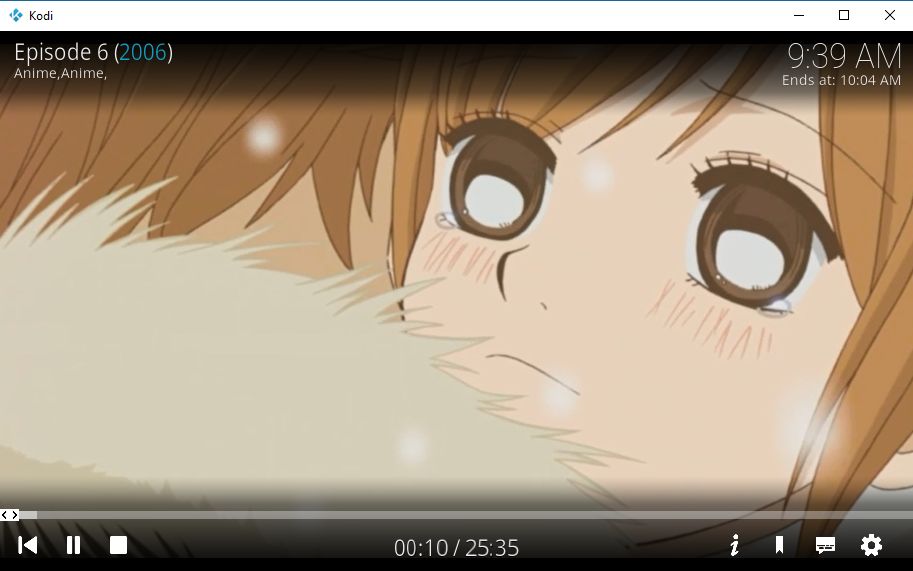 Is the selection of content above not enough to keep you going? Don't worry, there's no shortage of add-ons in the Kodi ecosystem! Below are a few extra suggestions you can check out and install. We've included both official and unofficial Kodi add-ons. All of them are safe and working at the time of writing, though availability may change in the future.
Live sports feeds are hard to come by on Kodi, especially good ones that provide reliable access to streams. Sport365 is a relative newcomer to the scene, but it already has a lot of Kodi sports fans cheering. The add-on delivers a massive variety of content from a staggering number of sources. Whether you want to watch soccer, football, basketball, baseball, hockey, UFC, or tennis, this add-on can deliver.
Using Sport365 is surprisingly straightforward. Check out our guide on how to install Sport365 on Kodi for a full guide on getting it set up on Kodi with your Mac.
NBC Sports Live Extra
Need a sports fix? NBC Sports Live Extra is the add-on for you. This official extension pulls content from NBC's online broadcasting sources. You'll be able to watch NASCAR, the PGA Tour, NHL games, Premier League soccer, the Super Bowl, and even the Olympics. Most of the content is locked behind a paywall, unfortunately, but if you have an existing cable subscription with a U.S.-based provider, you already have free and full access to this add-on.
To install NBC Sports Live Extra, simply enter the official Kodi add-ons repository on the Kodi app and browse for it by name.
Reddit.com Video Add-on
Want to watch something but just aren't sure what? Let Reddit do all of the hard work for you. Thousands of users post videos on Reddit each day, and with this add-on installed, you can skim the best of them and watch them with just a few clicks. Sources include Vimeo, YouTube, LiveLeak, and DailyMotion, and internal categories let you browse hot, top, and most-commented videos sorted by time frame. You'll never run out of awesome things to watch with this add-on installed. Seriously, you won't!
To install Reddit.com, simply visit the official Kodi add-ons repository and browse for it by name.
PBS Kids
Got a little one in the house? Or maybe you just love Mister Rogers' Neighborhood and Sesame Street? The PBS Kids add-on for Kodi has hundreds of episodes from many of its most famous shows. You'll find everything from Arthur to Clifford, Bob the Builder, Curious George, Nature Cat, even The Electric Company! All content is free and completely kid-safe. No commercials and no dead links, just tons of awesome shows.
PBS Kids is part of Kodi's official repository and can be installed directly from there.
Popcornflix
Popcornflix is one of the Kodi communities favorite movie replacement resources. The official add-on features a great selection of free streams organized by genre and type, giving you everything from dramas to thrillers, romance, documentaries, even family films and animation. There's also a small selection of TV series to dive into, just in case you can't sit through a whole movie!
To grab the Popcornflix add-on, simply browse for it in the official Kodi repository.
USTVnow
USTVnow offers high-quality live broadcasts from around the U.S. delivered straight to your Mac via Kodi. The service was mainly designed for military and citizens traveling abroad, but anyone can use it to get their TV fix with ease. Free accounts deliver basic channels like ABC, NBC, CBS, and Fox. A premium subscription will give you access to cable channels, as well. Learn more about USTVnow in out our guide on how to install the USTVnow Kodi Add-on.
Conclusion
Kodi makes it easy to access a wide variety of movies and TV shows from around the world. It's fast, it's free, and you can install it on any device you like, including your MacOS desktop or notebook. With the add-ons above you can keep a steady stream of movies coming your way at all times of the day. Just follow our guides and you're set.
So how about it Mac users, got any suggestions of your own? Leave us a comment below with your favorites!