We are reader supported and may earn a commission when you buy through links on our site.
Learn more
Best Kodi Add-ons for 1080p Movies
Looking to maximize your Kodi streams in 1080p? There's an add-on for that! Today, we take a look at the best confirmed-working Kodi add-ons that offer HD streams. We also share some tips on how to secure your connection against throttling so you can enjoy buffer-free streams.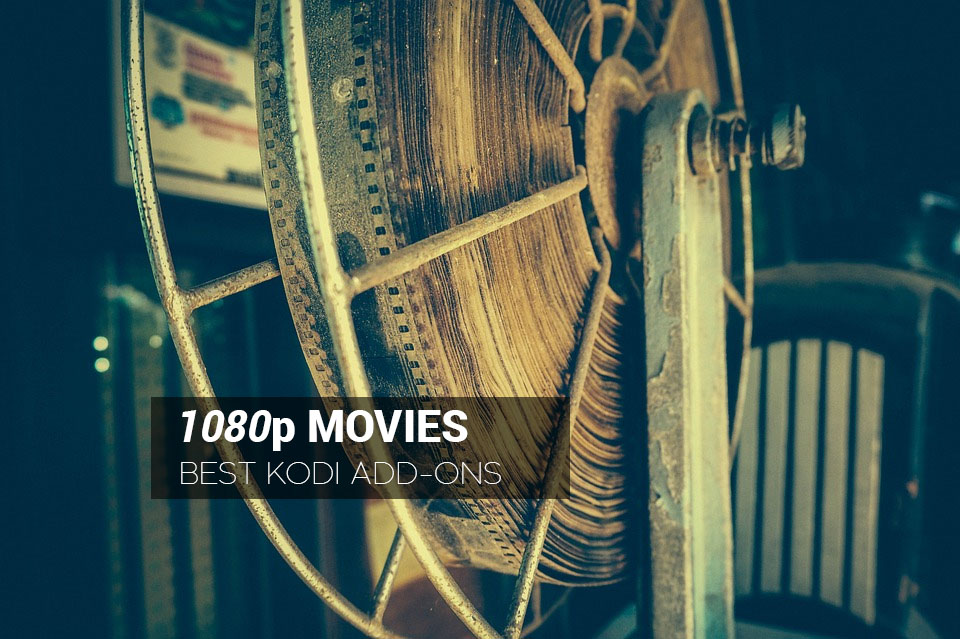 Kodi is an incredible resource for all kinds of free online content. Blockbuster movies, foreign films, classic TV shows, anime, full TV series, you name it, Kodi can stream it! Finding high-quality content can be a bit of a challenge, however. 240p or 480p may be acceptable on a mobile device, but for the real movie streaming experience, you need 720p or 1080p. Fortunately there are a wealth of Kodi add-ons that can help you download and watch both movies and TV shows in glorious HD 1080p.
30-days money back guarantee
Always Use a VPN when Streaming with Kodi
Kodi itself is both open-source and completely free to use. Many of its add-ons are made by third-party coders, however, which means they aren't bound to the same rules. Unofficial add-ons have been found linking to pirated content, setting off a storm of media attention and legal battles. It's difficult enough to keep your activities private with standard internet surfing, but if you use Kodi, you're under even more scrutiny.
The good news is you can protect yourself from things like mass surveillance and ISP throttling by installing a reliable virtual private network. VPNs encrypt your data to keep it hidden from prying eyes. They also obscure your real location by giving you a non-local IP address, keeping your true identity safe. These features are useful for everyday browsing, but for Kodi streamers they're absolutely indispensable.
NordVPN – Best for HD Kodi Streams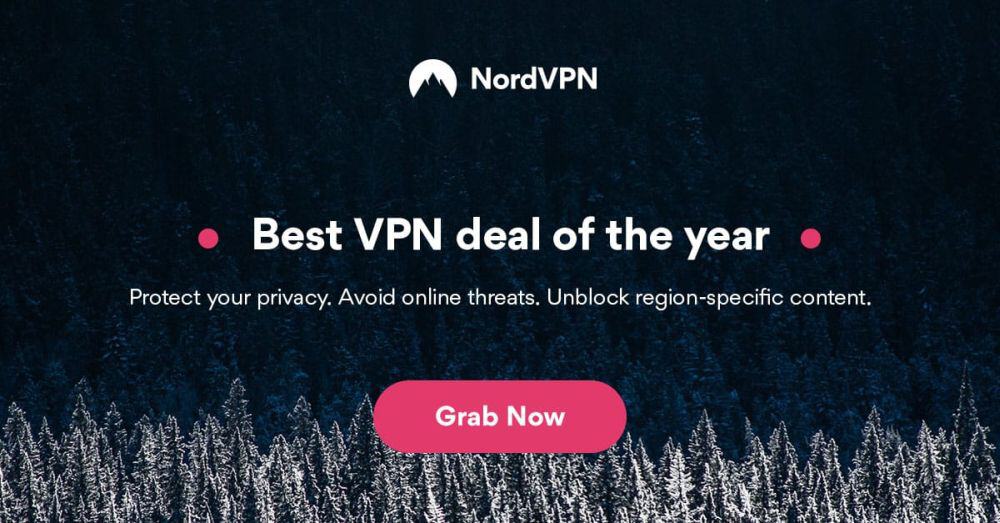 There was once a time where you had to compromise between privacy and speed when using a VPN with Kodi. But NordVPN has put those days firmly in the past, with updated encryption standards, a constantly growing network, and continuous app refinements that make for a smoother HD streaming experience.
With over 5,800 servers in 59 countries to choose from, you can pretty much always find a highly secure node nearby to connect to, allowing you to dodge ISP throttling without much latency. Of course, you could also spoof onto the other side of the planet and still enjoy buffer-free Kodi streams, thanks to NordLynx. This cutting-edge protocol offers NSA-grade privacy protections, yet no longer demands that you suffer the slowdown VPNs were once famous for.
NordVPN installs seamlessly onto virtually any device, and runs quietly in the background without any annoying popups or lag. This even includes the Firestick–the streaming solution of choice for countless Kodi users. NordVPN never limits your bandwidth or speed, and pledges never to collect any records of your activity that could be used to identify you. You can even pay in Bitcoin for total anonymity while streaming geoblocked content.
Read our full NordVPN review.
Pros
Highly affordable plans
Most VPN servers with different IP addresses
No IP/DNS leaks found
Retains no metadata of your browsing
24/7 Chat Support.
Cons
Very little
Apps can be a bit cumbersome to use.
Watch 1080p Movies with Official Kodi Add-ons
When searching for the best Kodi add-ons, we always recommend using official sources whenever possible. Not only will you enjoy a safer, malware-free streaming experience, but you can also be sure you aren't accessing pirated content without even realizing it. Official resources don't have the wide variety of movies or TV shows found in unofficial add-ons, but you'll get stellar quality, reliable links, and peace of mind.
Another benefit of using official add-ons is that installation is a breeze. You won't need to install new repositories since Kodi includes the official repo with every download.
Viewster
Viewster is an excellent source for free, legal, and HD movies. The add-on divides its wealth of content into three dozen categories, covering everything from sci-fi to drama, documentaries, animation, westerns, and more. Each category is split into TV show and movie folders that hold dozens of videos each. There isn't a dedicated section for HD content, unfortunately, so to find 1080p movies you'll need to manually browse through the catalog and hope for the best.
How to install Viewster on Kodi:
Open Kodi and go to the main menu.
Select Add-ons.
Click the box icon at the top of the menu bar.
Choose Install from repository
Find and click Kodi Add-on repository
Choose the Video add-ons folder.
Scroll down and select Viewster
Click the Install button in the lower right corner of the window that opens.
When the installation completes access Viewster from the main add-ons menu.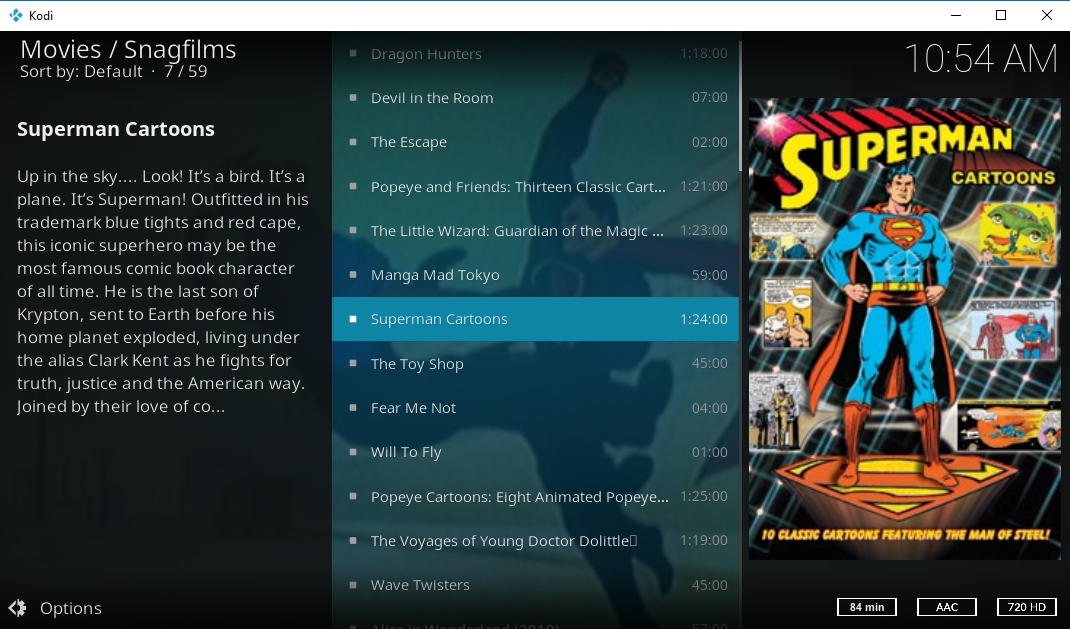 Snagfilms
Snagfilms follows a similar layout as Viewster but focuses more on HD releases. You'll be able to browse through 35 genre categories filled with unique and original films, everything from fantasy to comedy, documentaries, action, history, and more. Most of the content is in 720p, which looks great on any device, but several films stream in 1080p as well.
How to install Snagfilms on Kodi:
Go to Kodi's main menu and choose Add-ons.
Click the box icon at the top of the menu bar on the left.
Choose Install from repository
Click Kodi Add-on repository
Choose the Video add-ons folder.
Scroll down and select Snagfilms
Click the Install button in the lower right corner.
When the installation completes you can run Snagfilms from the main add-ons menu.
Unofficial Kodi Add-ons for 1080p Movies
When official Kodi add-ons won't cut it, it's time to turn to the community at large. Unofficial add-ons cover a wider range of content and can source HD content without a problem. Reliability can be an issue sometimes, but it's tough to beat a free 1080p movie streamed right to your computer.
Kodi's unofficial add-ons are packaged in repositories, which are large zip files that contain dozens of individual add-ons. You'll need to add the repo before you can access its add-ons, and before you do that there's a quick Kodi setting you need to toggle.
Open Kodi and click on the gear icon to enter the System menu.
Go to System Settings > Add-ons
Toggle the slider next to the Unknown sources option.
Accept the warning message that pops up.
Now that Kodi is configured, all you need to do is locate a repo URL, enter it as a source, then let Kodi download everything for you. Afterwards you can browse and install add-ons at your leisure. Our guides below will walk you through the process step by step from beginning to end.
Note: Unlike official add-ons, third-party content can link to changing sources which may or may not be legal. AddictiveTips does not condone or encourage any violation of copyright restrictions. Please consider the law, victims, and risks of piracy before accessing copyrighted material without permission.
UK Turk Playlists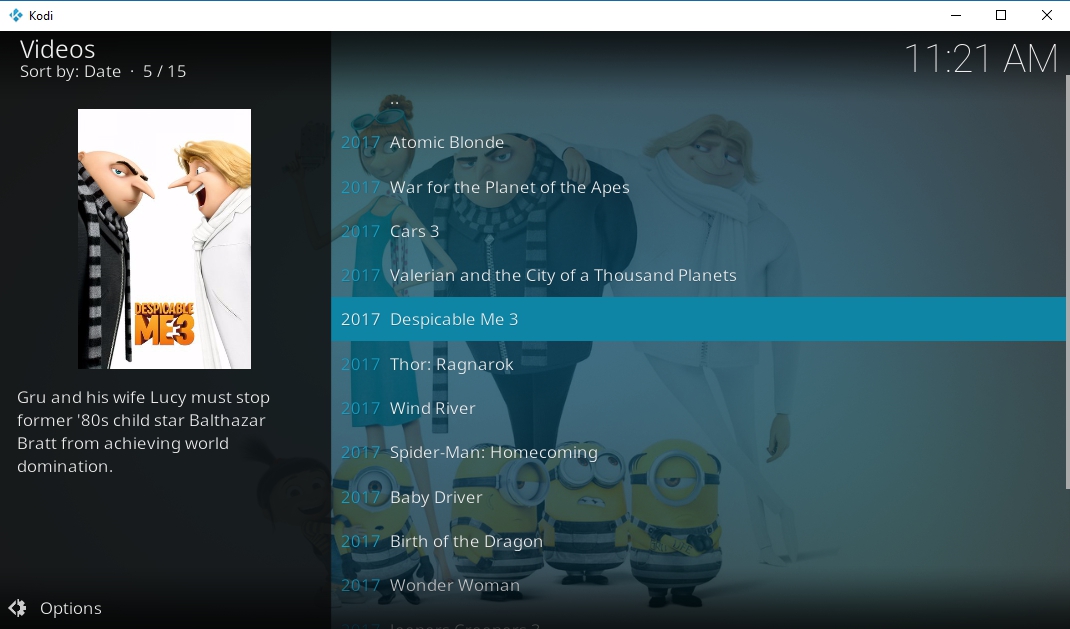 The UK Turk Playlists add-on is one of the best resources for a wide variety of movies and TV shows. You'll find everything from classic content to new releases, all organized by genre and type, including sports, CCTV streams, even concerts and cartoons! UK Turk has a large number of 1080p videos mixed in with its main content, but for a truly stunning experience, take a quick peek inside the 3D/Ultra HD category. Here you'll find new movie releases streamed in crisp high-definition, perfect for that huge HD TV you just bought!
UK Turk Playlists is available through a number of repositories, including its own dedicated source. For a full guide on installing the add-on, see our article on how to install UK Turk Playlists.
Can't See 1080p Content?
Even though HD and 1080p content is readily available through Kodi's add-ons, some users may not be able to view it right away. Part of this is because a few add-ons disable HD content by default, as many TV box devices and smartphones running Kodi simply can't handle the streams. If you've found a 1080p movie you want to watch but the quality doesn't seem high enough, follow the steps below to make sure your add-on isn't artificially lowering the quality.
Open Kodi and go to the Add-ons section.
Find your add-on and open its launch menu.
Click the box at the bottom that says Configure.
Tap the button the left that reads Playback.
Look about a third of the way down on the options that appear and find Max Quality.
Tap the arrows until it says 4K.
Tap OK, open the add-on, and start streaming.
Is it Safe to Install Kodi Add-ons?
There are so many Kodi add-ons out there that it's impossible to track and verify them all. Most work as advertised and only occasionally feature a dead link or bad URL. Others are stuffed with malware or pirated video sources. It's rare to encounter something truly harmful in the Kodi community, but it happens often enough that you should take a few basic precautions, just in case.
The number-one piece of advice you can follow for Kodi safety is to stick to reliable repositories or official content whenever possible. This gives you an added layer of security, as repo managers verify content before adding it to their files. If the repository is reliable, its add-ons will be, too. It's also a good idea to keep your VPN active at all times, along with both firewall and anti-virus programs. We download each add-on before including it in our articles, as well. If it shows up in the list, it was working and safe at the time of writing.
Got a Kodi add-on you use to watch HD and 1080p movies on a regular basis? Let everyone know in the comments below so we can join in the fun!