We are reader supported and may earn a commission when you buy through links on our site.
Learn more
Cartoon Crazy Kodi Addon: Multi-Source Kids Streams That Work
Finding something that kids want to watch can be difficult, especially on Kodi where so many addons are aimed at adult users. When a high-quality kids addon appears, it is therefore usually greeted with great enthusiasm across much of the Kodi community. The Cartoon Crazy Kodi addon is one such addon.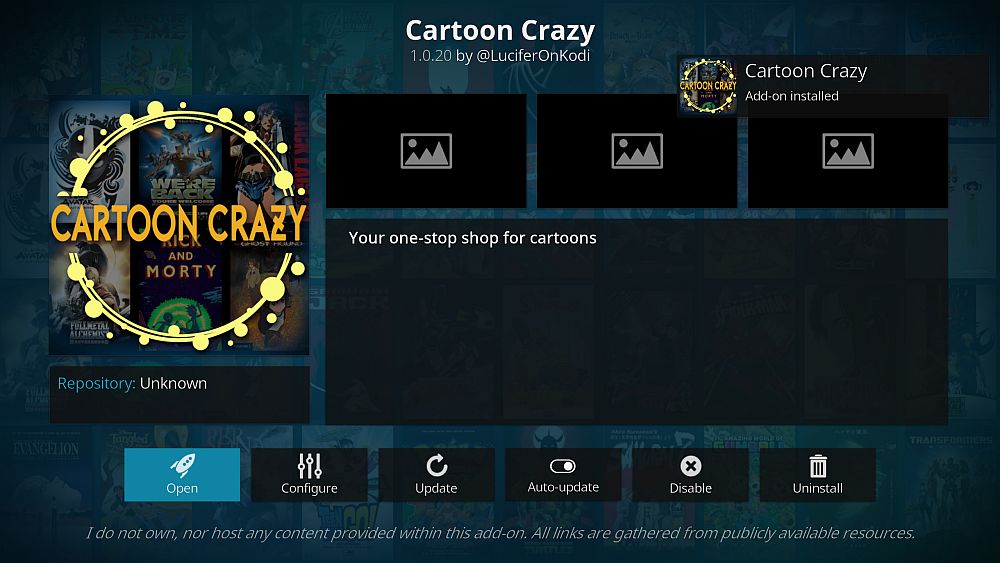 Cartoon Crazy is billed as the largest multi-source kids streaming addon for Kodi. It has no fewer than eleven different websites it scrapes content from as well as a whole bunch of additional features to explore. The broad range of sources means there is much content to explore and many users say it's harder to find a cartoon which isn't on Cartoon Crazy, than one that is. In this guide we will give you the full lowdown on this kid-friendly addon, what it has to offer, and how to install it.
30-days money back guarantee
Before You Stream with Cartoon Crazy, Get a VPN
If you are using Kodi to view content on any unofficial addons, including Cartoon Crazy, we always recommend that you use a VPN. This is because, while Kodi itself is 100% legal, some addons can give users access to content which is not. With multi-source addons like Cartoon Crazy, the risk is even greater. Some Kodi users have received legal notices as a result of accessing content illegally through unofficial addons, with a few facing stronger legal action. But if you are using a VPN, the risk is mitigated as it encrypts your online data and help you stay anonymous online.
The Best VPN for Kodi – IPVanish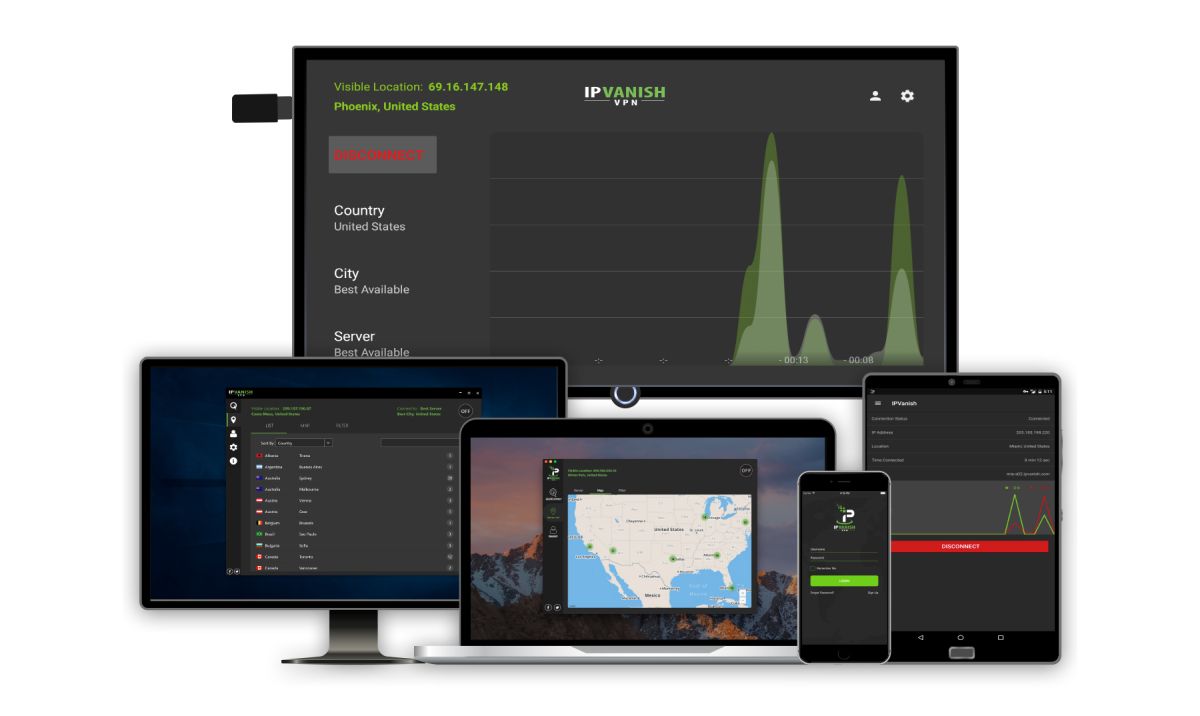 There is one VPN provider which stands head and shoulders above the rest for Kodi users, and that is IPVanish. They have some of the fastest connection speeds on the market right now, and these are consistent no matter which server you connect to. Their privacy and security provisions are second to none, with nigh-unbreakable 256-bit AES encryption and a strict no-logging policy. There are also no restrictions on either the types of files you can use or the amount of data you can stream. With more than 850 servers in 60 different countries available too, IPVanish ticks all the boxes. In addition, IPVanish can be installed on just about every device you might ever want to run Kodi on. There is even a dedicated Amazon addon for Firestick users!
IPVanish offers a 7-day money back guarantee which means you have a week to test it risk-free. Please note that Addictive Tips readers can save a massive 60% here on the IPVanish annual plan, taking the monthly price down to only $4.87/mo.
How to Install Cartoon Crazy
The download and installation process for the Cartoon Crazy addon is different to many other addons as you have to download a respository from another repository in order to find it. But don't panic, it is still pretty straightforward. We've made it easy with this simple step-by-step guide:
Open Kodi and click on the Settings icon on the main menu, which looks like a gear wheel.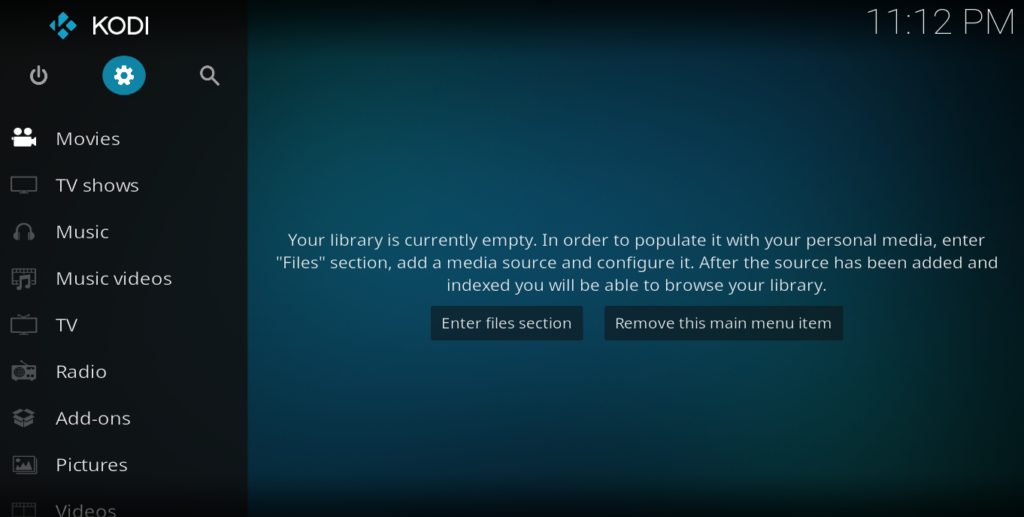 Then select the File Manager tab at the bottom of the page.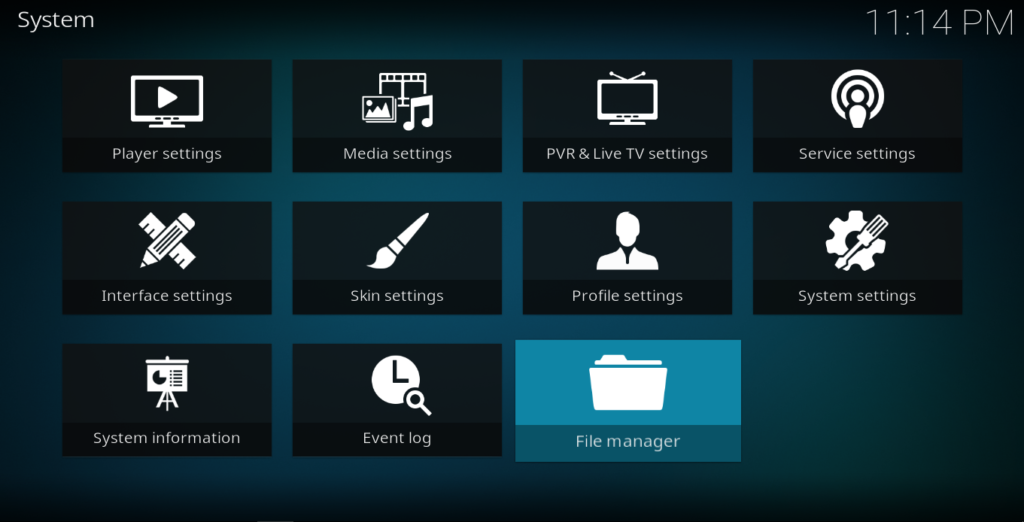 Select the Add Source option and in the pop up window that follows, click on the highlighted line that says <None>.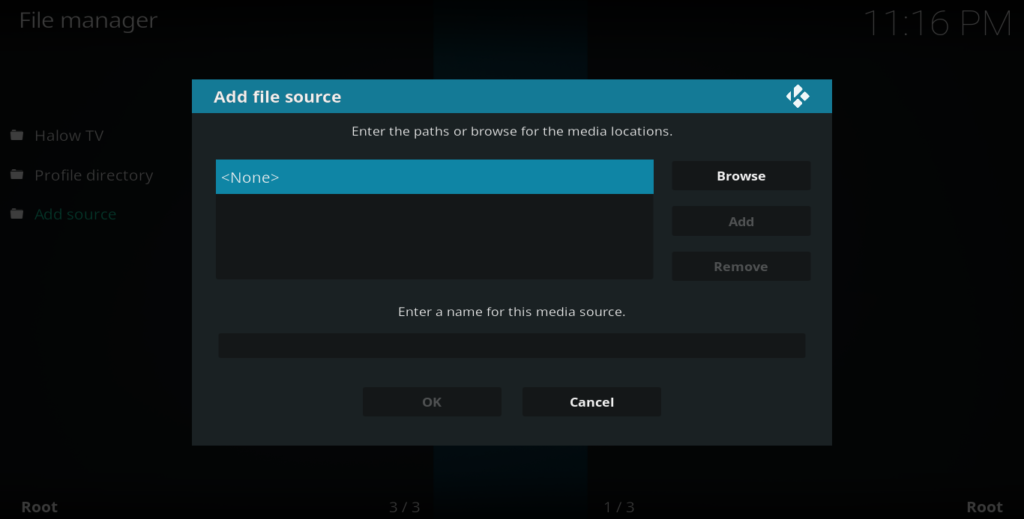 Type in the following URL exactly: https://github.com/LuciferOnKodi/repository.lucifer/blob/master/repository.lucifer/repository.lucifer-0.0.1.zip Then click the OK.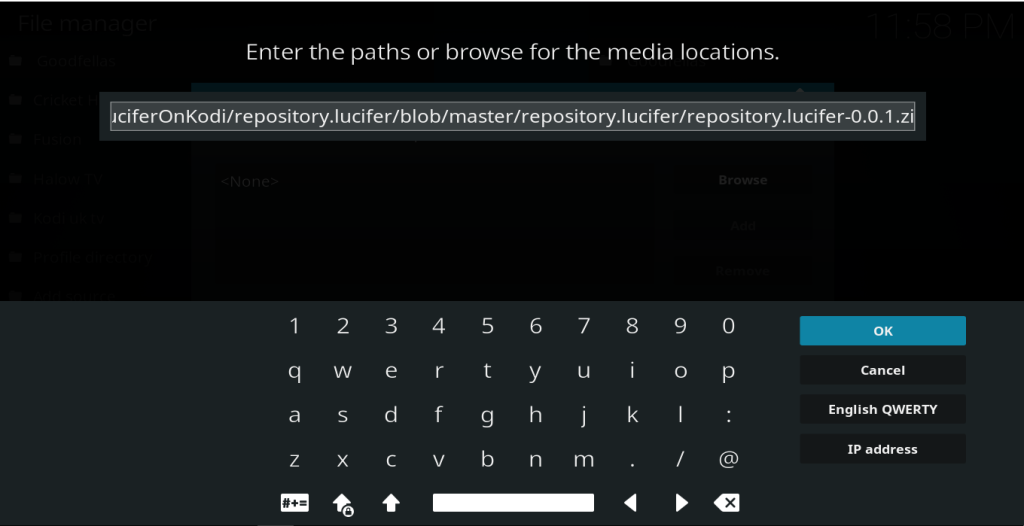 Enter a name for this new source in the box below. The Zip file name will appear automatically and that one should be fine. Click OK and the source will be added to your Kodi.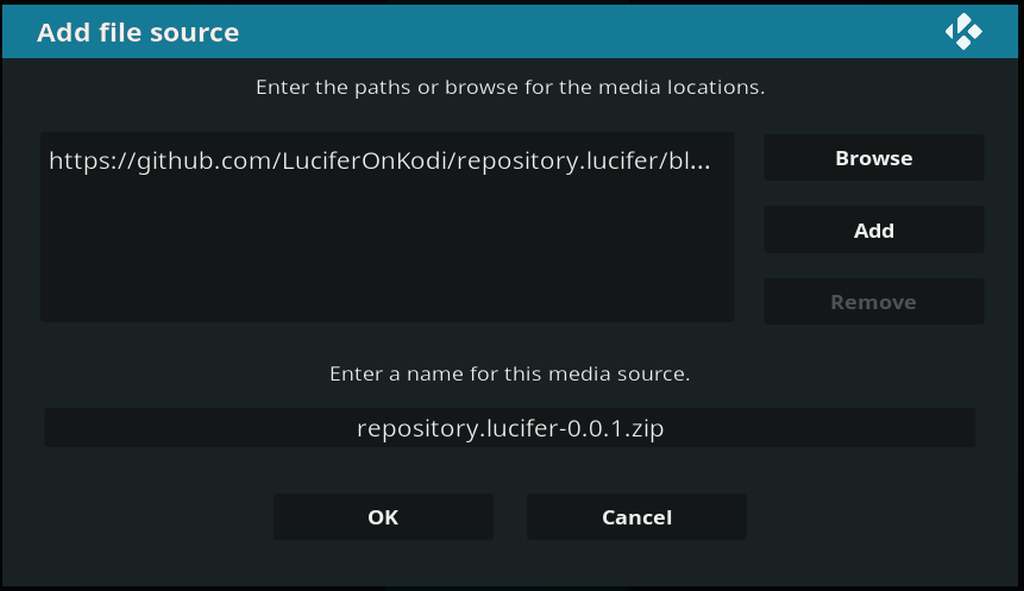 Now you need to return to the Kodi home screen and this time click on Addons.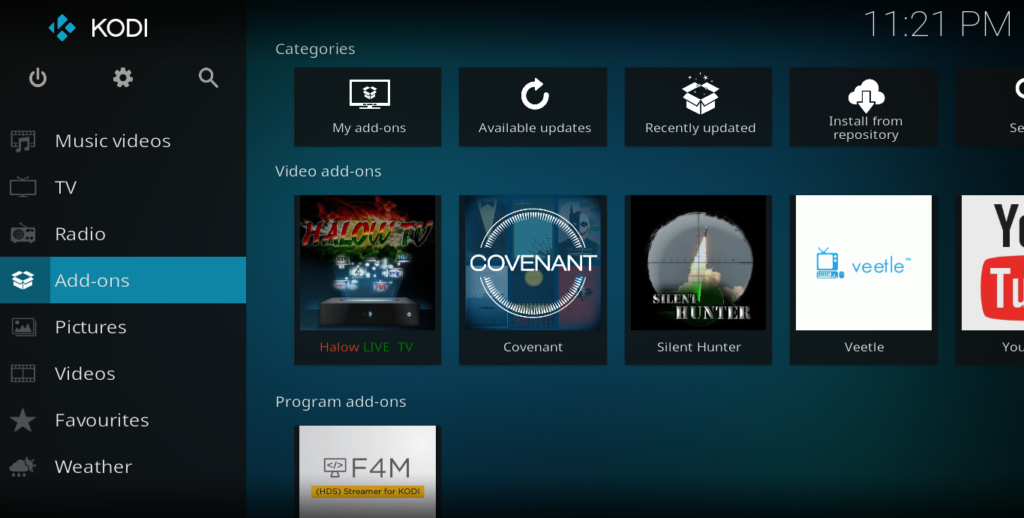 Now click on the Addon Browser, which is the icon in the top left of the screen which looks like an open box.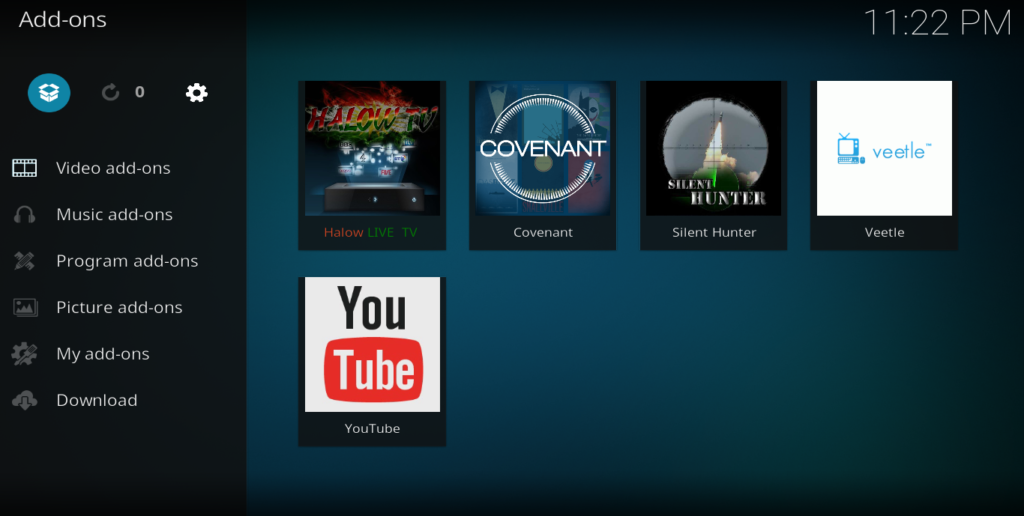 Select Install from zip file and then click on the Lucifer zip file. This will download the Lucifer Repository onto your Kodi. A notification will confirm when the repository has been successfully installed.
Go back to the Addon Browser menu and select Install from repository. Select Lucifer's Repository and then Video Add-ons.

Then click on Cartoon Crazy. In the pop-up window that follows, you can select Install. A notification will confirm when the addon has been successfully installed.

Return to the Kodi homepage and select the addons menu again. Cartoon Crazy should now be listed under your video addons, ready to be enjoyed.

Cartoon Crazy Review

Cartoon Crazy is a popular cartoon addon which has been developed by Lucifer. This is the reason it can be found in the Lucifer Repository, so don't be put off by the name, it is totally legitimate! Cartoon Crazy is a multi-source kids addon, which scrapes kids content (mostly cartoons) from no fewer than 17 separate websites. By our reckoning, this makes it the biggest kids-focused Kodi addon around right now. The website's it gathers content from at the moment are:

9Anime
9Cartoon
AnimeToon
AnimeWow
B99
CartoonCrazy
CartoonsOn
GoStream
KimCartoon
KissCartoon EU
KissCartoon So
KissCartoon Io
KissPanda
Toonova
ToonGet
TheSeriesOnline
WatchCartoonsOnline

These site names dominate the Cartoon Crazy homepage. Clicking on one of them will open up a submenu which allows you to search the content of that particular site. These submenus will vary depending on the structure of the site itself, so seeking out specific content this way can be hard going unless you know exactly what you want and where to find it.

Other Features

Many users will therefore gravitate towards the bottom of the homepage menu where they will find the search options. There are two to choose from, called Universal Search and Alluc Search. Alluc Search appears to just find content from Alluc, whereas the Universal Search seems to search for content across most of the website linked to CartoonCrazy. It certainly turns up far more options with every search I have tried.

Above the search tabs is one called Requested Titles which sounds interesting, but was not working at the time of reviewing. The name suggests this might provide links to the most popular content on the addon. If so, that would be a real addition. There is also a tab called Live 24/7 Channels . This offers live streams of various cartoons, but not, as the name suggests links to cartoon TV channels. These links mostly seemed to work, but the selection available was a bit limited.

How Does Cartoon Crazy Perform?

Pros: The sheer volume of content available. There is a huge range of cartoon content available to watch, from old cartoons your grandparents liked to the latest editions of all the hit shows, Cartoon Crazy has them all. Their selection also includes a vast number of cartoon movies as well. As well as kids cartoons, the burgeoning market in adult cartoons is also well catered for, with no shortage of episodes of shows like Family Guy, Futurama, and Archer to choose from.

Cartoon Crazy also deserves praise for the quality of its streams too. Having tried out a variety of different shows across several sites, we were pleasantly surprised by the high number of functioning links and the picture quality of the streams. We also encountered very few issues with buffering. These factors are all down to the websites themselves rather than Cartoon Crazy. But the addon does appear to have made an effort to only connect to high-quality sites, which makes it a better overall addon experience for users.

Cons: Despite having two search content, finding what you are looking for could be easier. Both search options throw up episodes of shows at random, which makes finding a precise one hard. Extra features allowing users to search through latest releases and popular movies etc. would be a real addition to the addon.

Likewise, the usability of the addon could also be improved. Our biggest problem was trying to scroll up and down menus using the mouse. The addon is far too sensitive and the slightest movement sent it spinning away. This made it very hard to read through a list and then click on the link you want. It was slightly easier using the scroll-wheel on the mouse, but this is still something Cartoon Crazy can improve on.

Cartoon Crazy Conclusion

Our gripes are minor ones, but if you are the sort of person who is easily annoyed, Cartoon Crazy could make you really, well, crazy! But for the most part it is an excellent addon which does exactly what it says it will: to offer users a wide range of high quality cartoon streams for them and their children to enjoy.

Do you or your kids use Cartoon Crazy? If so, what makes it stand out for you? If not, what alternative can you recommend? Let us know by posting a message below!