We are reader supported and may earn a commission when you buy through links on our site.
Learn more
Fire TV Guru Build on Kodi: How to Install and Guide to Using It
Using Kodi with individual addons can get frustrating, especially these days when addons appears to be disappearing almost every week. This is just one of the reasons why Kodi builds are a popular way to configure the Kodi media player for many users. A build is a fresh version of Kodi, created by an external developer, which has a unique look and includes a number of pre-installed addons and repositories to allow you to start enjoying content straight away.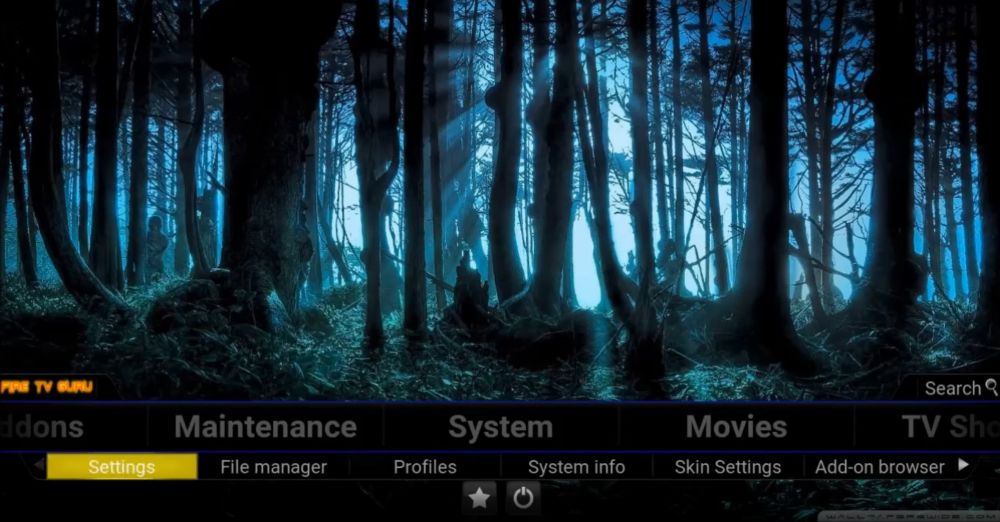 The Fire TV Guru is a well-known Kodi build which has been around since the days of Kodi Jarvis. It is a simple and lightweight build, which still includes most of the very best Kodi addons in all the usual categories. The Fire TV Guru build design resembles Kodi Jarvis and is remarkably easy to use. It includes a powerful search facility and makes the job of finding the best links from various Kodi addons simple.
In this guide, we will tell you everything you need to know about the Fire TV Guru build on Kodi including what you can expect to find on it, and how you can download and install it.
30-days money back guarantee
Before You Download the Fire TV Guru Build, Install a VPN
Whenever you are using Kodi, whether with the Fire TV Guru build or any other builds or unofficial addons, it is always advisable to use a VPN. This is because some Kodi addons can enable users to access copyrighted content. This is illegal in many countries and some Kodi users have received legal notices or even faced further sanctions as a result of using them. But a VPN can protect Kodi users by encrypting their online data and hiding their IP Address. This helps to mask Kodi users identity and mitigate the risk of legal repercussions. There are lots of VPNs on the market, but not all are ideally suited for Kodi users. To choose the best VPN to use with Kodi, you should consider the following criteria:
Fast connection speeds – Streaming media content requires fast connections, but some VPNs can slow these down. Kodi users should always opt for the fastest VPN possible.
Strong encryption and privacy settings – Kodi users need maximum privacy and security provisions to protect themselves so should only opt for a provider with strong encryption and reliable privacy provisions.
No restrictions on data or traffic – Kodi addons use different file types, and streaming is very data intensive, but some VPNs have restrictions on both. So, Kodi users need to choose a VPN with no such restrictions.
Broad server availability – The more servers that are available, the faster your connection speeds will be and the more international content you will be able to unblock.
The Best VPN for Kodi – IPVanish

Using these criteria, it is clear that IPVanish is the best VPN for Kodi users. Their encryption is as good as it gets and they offer reliable and trustworthy privacy policies too, with zero user logs being retained. They have a number of useful extra security features available too, such as a kill switch and DNS leak protection. IPVanish has a huge network of servers, with more than 850 servers in 60 countries around the world available to use. And they have no restrictions on either file types or bandwidth meaning you can stream as regularly as you like. IPVanish also has easy-to-use apps for almost every device, including the Amazon Firestick, which is another great reason why Kodi users should always choose IPVanish.
IPVanish offers a 7-day money back guarantee which means you have a week to test it risk-free. Please note that Addictive Tips readers can save a massive 60% here on the IPVanish annual plan, taking the monthly price down to only $4.87/mo.
How to Install Fire TV Guru Build on Kodi
Kodi builds can be installed in much the same way as most unofficial addons can be. Users will need to download the unofficial repository followed by the addon. They will then need to follow the clear onscreen instructions to install the build itself. If that sounds complicated, don't worry, we have compiled a simple step-by-step to walk you through the process:
Open Kodi and click the Settings icon, which resembles a gear wheel, and can be found in the top left of the screen.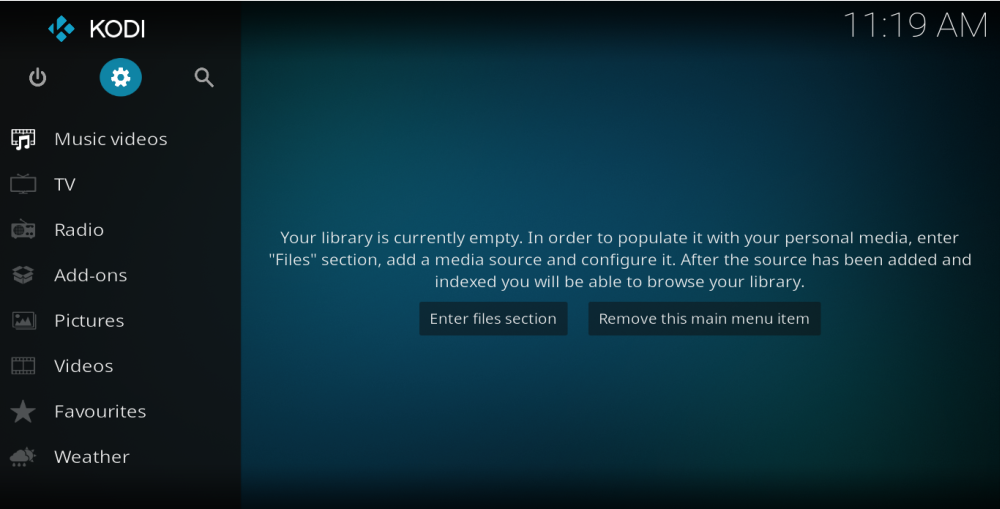 Select the File Manager tab at the bottom of the Setting menu and then double-click on Add Source.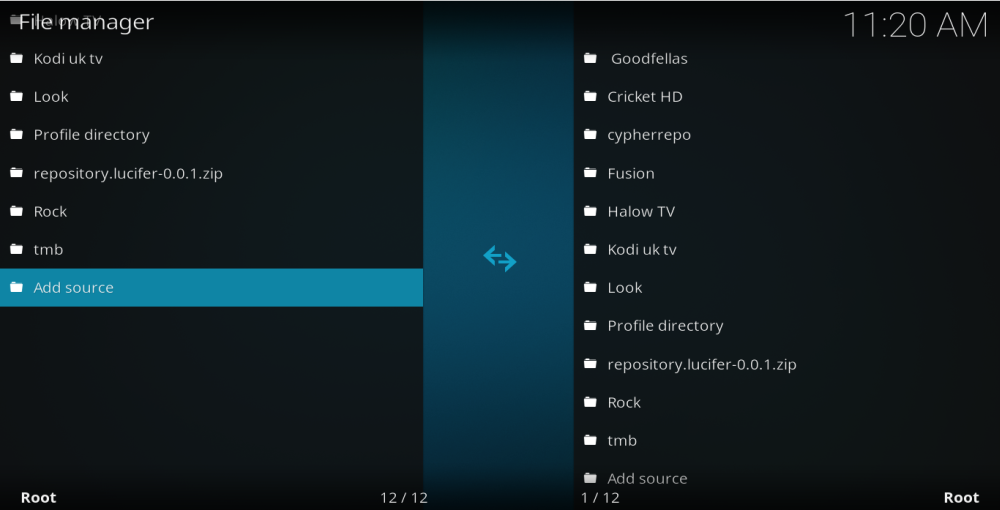 In the pop-up box which follows, click on the text bar where it says <None> and enter the following URL exactly: https://firetvguru.net/fire and then click OK. You will need to give this source a name, such as Fire TV Guru. Then click OK again.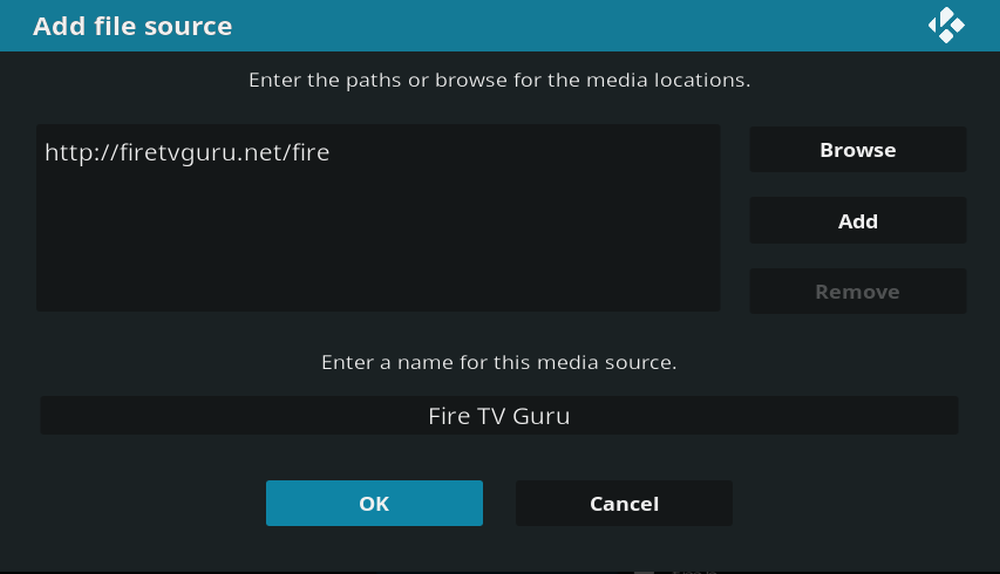 Return to the Kodi home page and now select the Addons tab.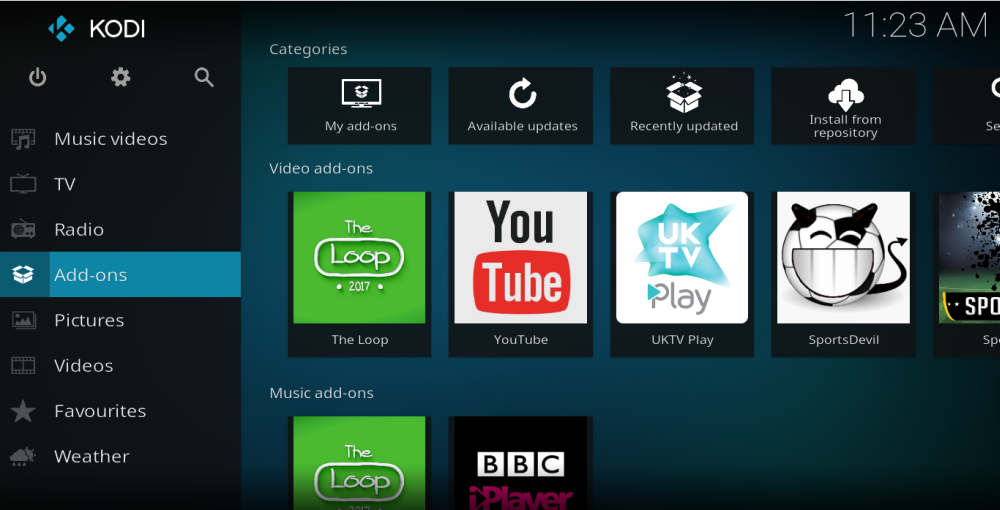 Click on the Addon Browser icon, which resembles an open box and can be found in the top left of the screen.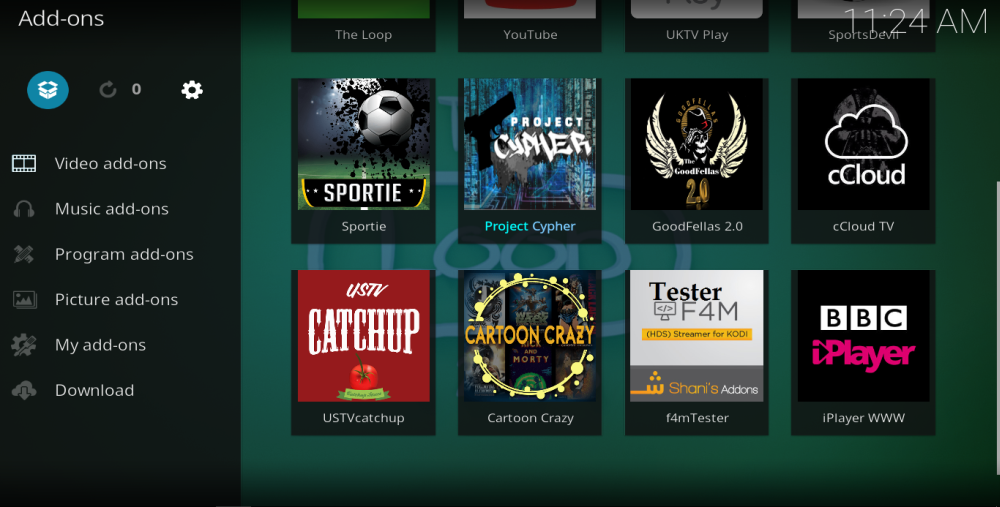 Select Install from zip file, then click on Fire TV Guru and select a file called repository.firetvguru.zip.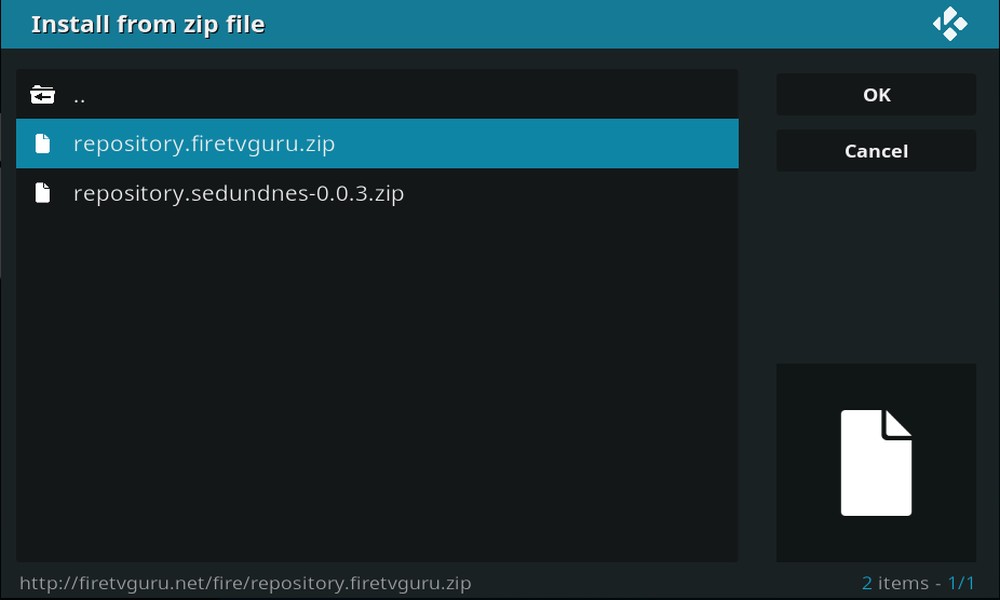 You will receive a notification in the top right of the screen when the Fire TV Guru repository has been installed successfully.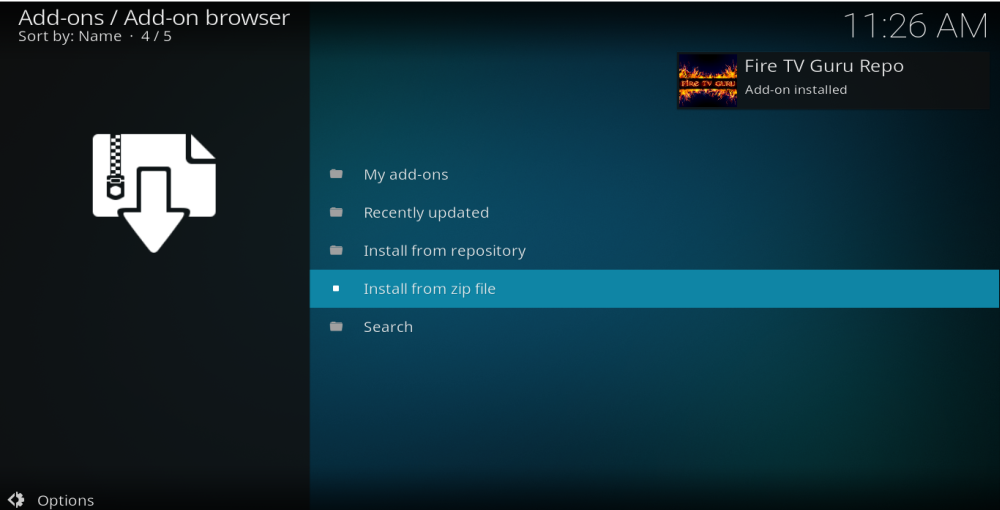 Now go back to the Addon browser menu and this time choose Install from repository and scroll down to the Fire TV Guru Repository.
Open the Repository and select Program Addons followed by Fire TV Wizard. Choose Install and wait for notification in the top right of the screen that the addon has been enabled. Some pop-ups will appear regarding the build installation. You can ignore these as all the relevant data will be asked for in the full build installation process.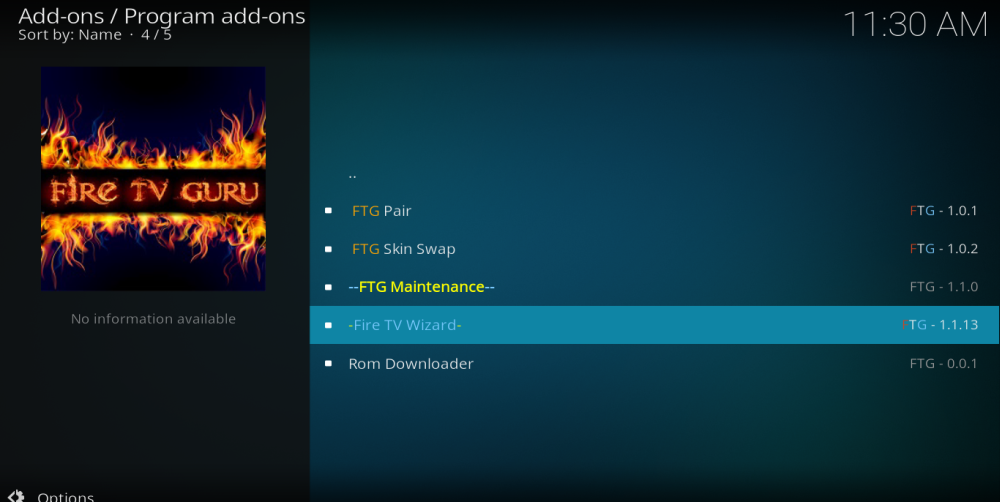 Go back to the Kodi Home Screen again and this time select Program Addons. Choose the Fire TV Wizard addon and the select Builds and choose the best build for your device.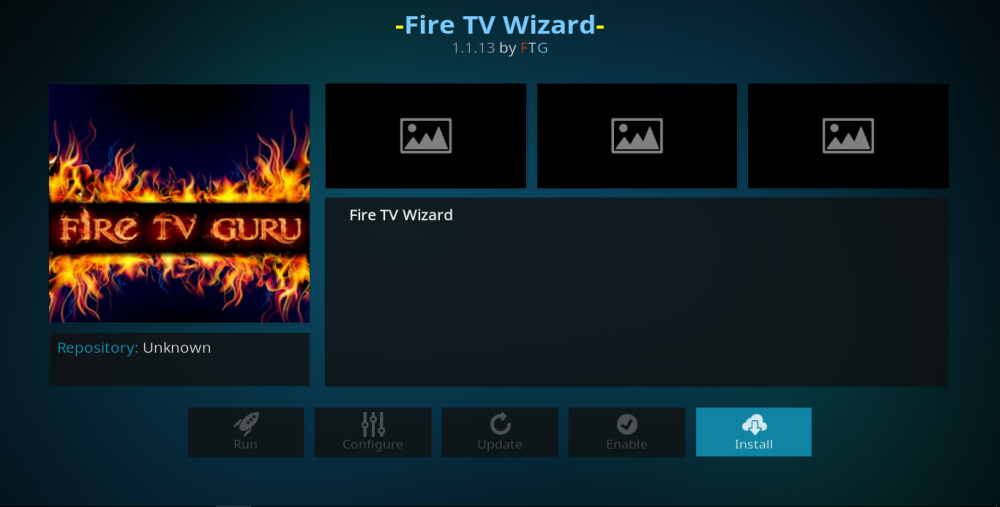 You will be asked to choose between Fresh Start then Install or Standard Install. A fresh start is usually recommended as this will wipe any previous settings which could cause problems with the Fire TV Guru build settings. Click Continue then select a server and this will install the Fire TV Guru build onto your device.
One the download has completed, you will need to Force Close Kodi to apply the new settings. To do this, all you have to do is click Ok. When you restart Kodi, the new build should load up.
Fire TV Guru Kodi Build – Review
The Fire TV Guru Kodi build has been popular since the days of Kodi 16 Jarvis. And as the last version of Kodi 17 Krypton is rolled out, it remains a favourite build with many in the Kodi community. Despite being around for some time, the Fire TV Guru build continues to be regularly updated and maintained. With the turnover addons being seen on Kodi at the moment, the available addons for the Fire TV Guru build are changing all the time too. But this is where Fire TV Guru build users benefit from the fact that this build is regularly updated to keep pace with changes in the Kodi community.
This build also doesn't take up much room on your device; while it has plenty of sections and addons to choose from it is not weighed down with widgets, backdrops, and other such things which can overcomplicate builds. It includes just the top handful of addons currently available for each section. This means that Fire TV Guru is small enough to run well on all devices, even the likes of an Amazon Firestick which usually have limited capacity. It also helps to make the Fire TV Guru easy to navigate.
Design and Usability
The design of the layout is fairly simple and will look familiar to anyone who used Kodi 16 Jarvis. The main menu runs across the bottom of the screen and breaks down the various included addons into categories such as Movies, TV Shows, All-in-One, Live Streams, Kids Corner, Sports Centre, and Music and Streams. When you scroll to each menu item, you will see underneath a list of some of the addons in that category which you can then select from. There are also shortcuts for other addons placed on the main Kodi desktop.
You can enter each addon individually, but the best way to source content is to click on the main menu option which opens up a complete content section and comprehensive search facility. For example, if you click on Movies, you will be taken to a page of movie thumbnails with the latest available films displayed. You can then click left and search all of the available content on the build by various things such as title, popularity, genre, year of release and so on. If you then select a movie and press play, the Fire TV Guru build will automatically search all the addons on the build for links. Choose the link you want to watch and the movie will play. The search facility is fast and responsive, and it is a great way to browse for content and get to exactly what you want quickly.
Conclusions
It is no coincidence that the Fire TV Guru build has been and remains one of the most popular Kodi builds for a long time now. It is well-designed, lightweight, and offers everything that most Kodi users will need. The installation process is fairly straightforward and once the build has been downloaded it is remarkably simple to use. The layout is good and it includes a first-rate search facility which is perfect for getting to the content you need fast.
We are yet to hear too many complaints from our readers about the Fire TV Guru build and based on our latest look at it, this seems likely to continue. Nevertheless, do share your thoughts with us on how you found the download and installation guide, how the build worked for you, and where you think improvements could be made. We always enjoy reading all of your comments which can be left in the comment box below.