We are reader supported and may earn a commission when you buy through links on our site.
Learn more
Oculus Repo on Kodi – How Install the Oculus Repository & Review
As the copyright crackdown on unofficial Kodi addons continues, users are continuing to search around for new and improved addons to get their TV and movie fix from. The recent loss of Covenant along with the Colossus Repository has been a big blow for many users, but it has left an opportunity for the next movie and TV addon to step up and fill the void. Oculus might just be that addon.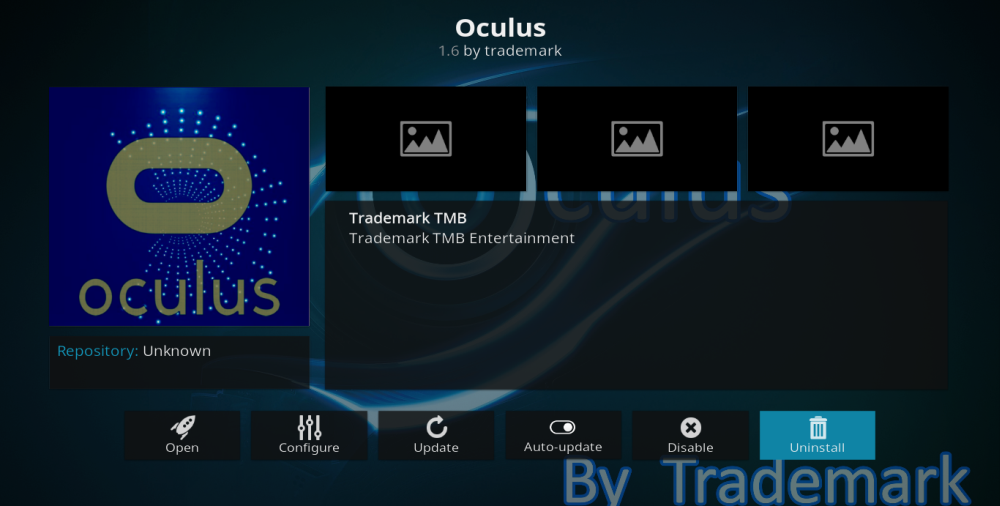 Designed by Trademark, Oculus has only been on the market for a few days and has seen high demand. It offers a wide range of films, TV content, and animation, all broken down into a variety of easy-to-use and fun-to-explore categories. The addon is not without one or two teething problems, mostly caused by high demand and the rush to get it live, but it is worth a bit of patience to get it up and running because it still has plenty to offer. In this article, we will explain how you can download the Oculus addon and what exactly you can expect from it.
30-days money back guarantee
Before You Download Kodi Addons, Install a VPN
When using unofficial Kodi addons such as Oculus it is always strongly advisable to use a VPN. This is because they can potentially allow you to access illegal content. More than a few Kodi users have received legal notices and even faced further legal action as a result of accessing copyrighted content on Kodi addons (or in some cases, just using Kodi at all!). Copyright holders are cracking down hard just now and it is silly for the user to take any risks. Using a VPN offer protection by both encrypting all of your online traffic and hiding your IP Address to make it hard to trace your activity directly back to you.
The Best VPN for Kodi – IPVanish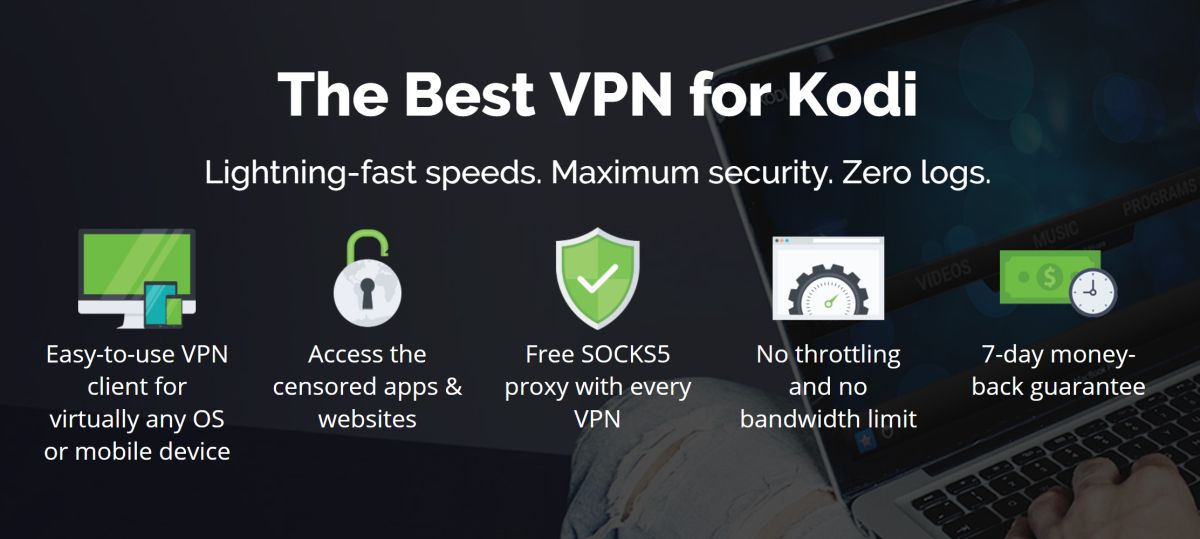 Based on these four criteria, IPVanish is the clear VPN market leader for Kodi users at the moment. They offer some of the best encryption available at the moment and combine it with robust privacy policies, including a no user logs guarantee. They have fast connection speeds too, which is ideal for streaming content on Kodi and importantly these are consistent across their entire server network. Speaking of which, with more than 850 servers in 60 countries around the world available, Kodi users will have no trouble connecting to the right server for them. And with absolutely no bandwidth or file type restrictions and dedicated addons for every device imaginable, including the Amazon Firestick, for Kodi users, it just has to be IPVanish.
IPVanish offers a 7-day money back guarantee which means you have a week to test it risk-free. Please note that Addictive Tips readers can save a massive 60% here on the IPVanish annual plan, taking the monthly price down to only $4.87/mo.
How to Install Oculus Repo on Kodi
Downloading Oculus is done in a slightly different way to many other Kodi addons and repositories. Rather than download a repository and then the addon from there, you will need to download the source file and then seek out the Oculus zip file directly. It actually makes the process a little faster, although it will be unfamiliar to many users.
The other point to note is that because of the high demand there has been for the Oculus addon, it has been downloading extremely slowly at times as the developer's servers struggle to cope. Keep patient. It will complete download eventually and it is certainly worth the wait. Here is a step-by-step guide on how to download Oculus right now:
Open Kodi and select the Settings icon, which resembles a gear wheel, and can be found in the top left of the screen.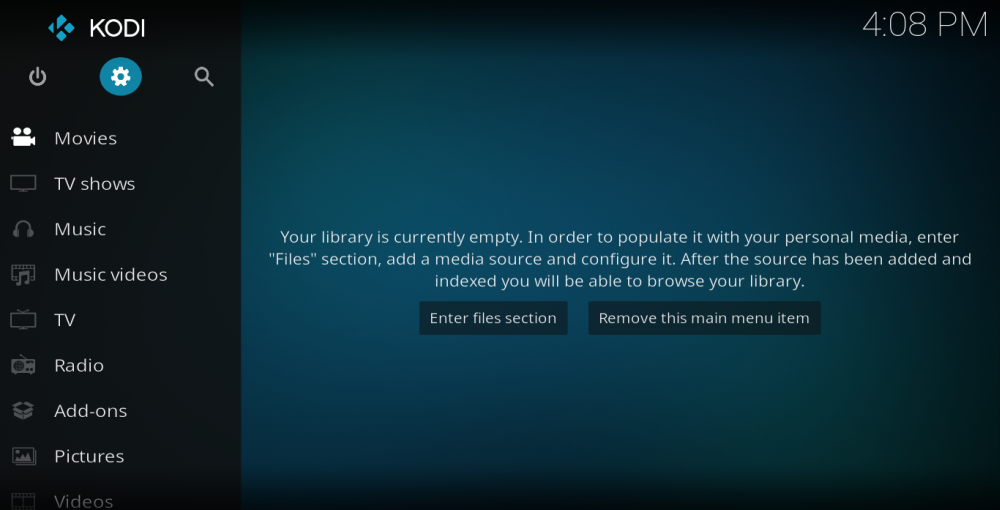 Choose the File Manager tab at the bottom of the screen then double-click Add Source.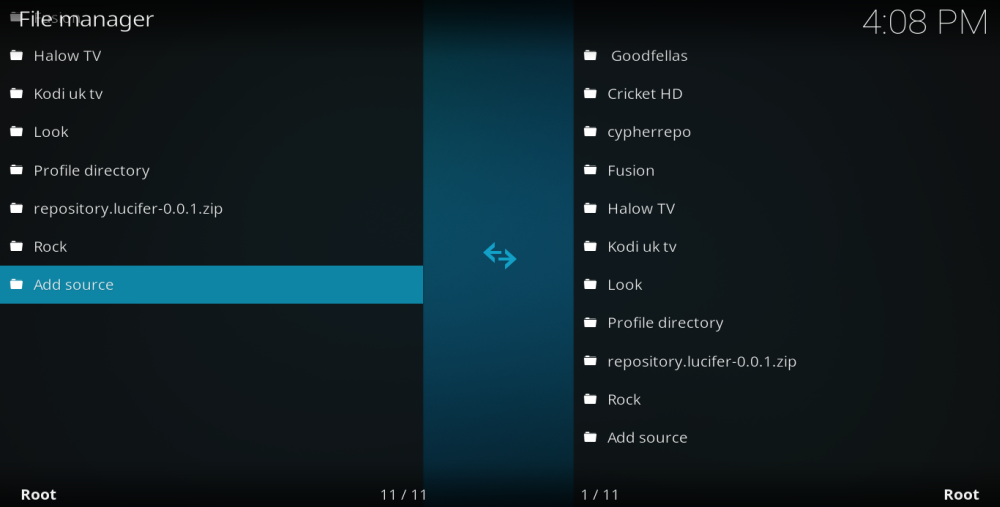 In the pop-up box which follows, click where it says <None> and enter the following URL exactly: https://tmbkodi.com/repo and then click OK. You will need to give the new source a name, such as tmb. Then click OK again.
Return to the Kodi home page and this time click on the Add-ons tab.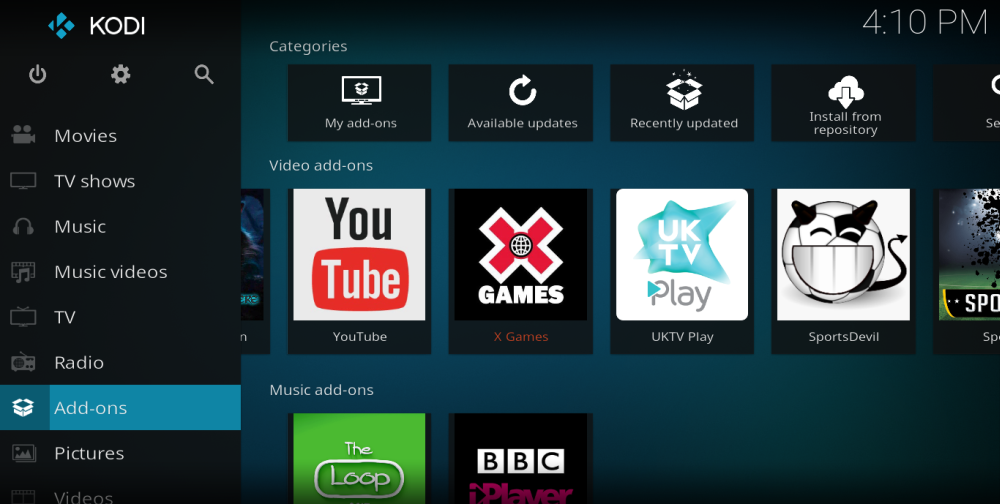 Next, click the Add-on Browser icon, which looks like an open box and is in the top left of the screen.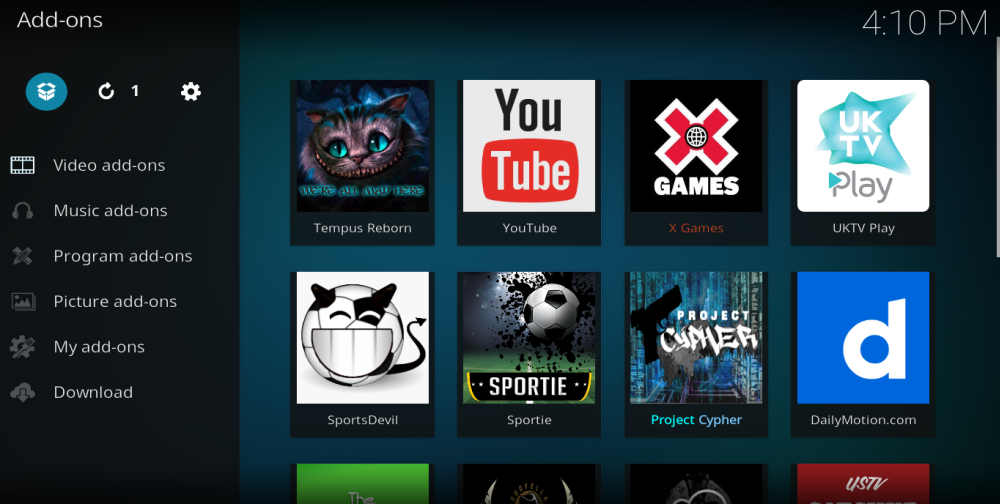 Now select Install from zip file. Click on tmb, then click on repository.tmb. Finally, select a file called plugin.video.oculus.1.7.zip.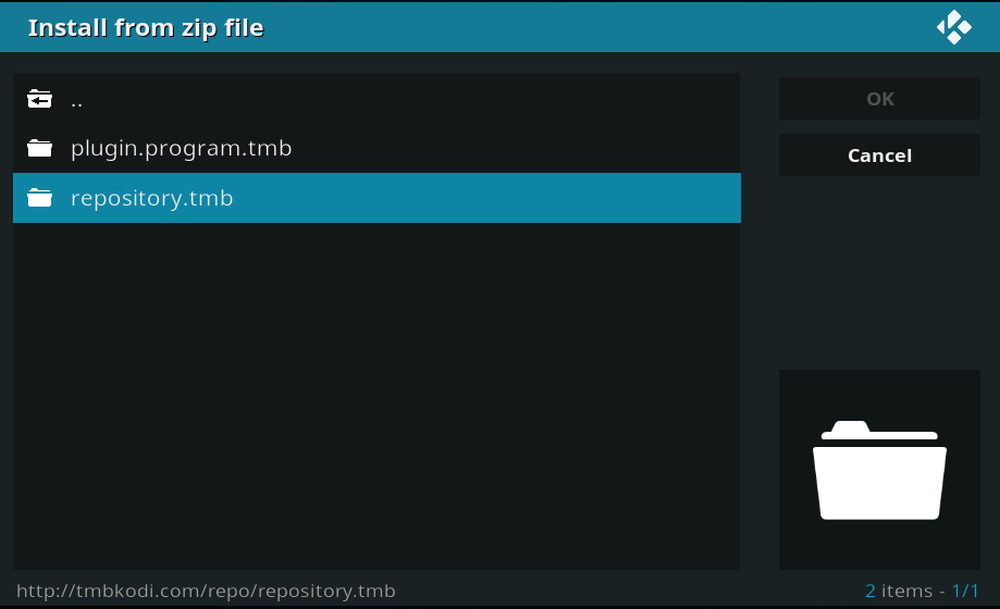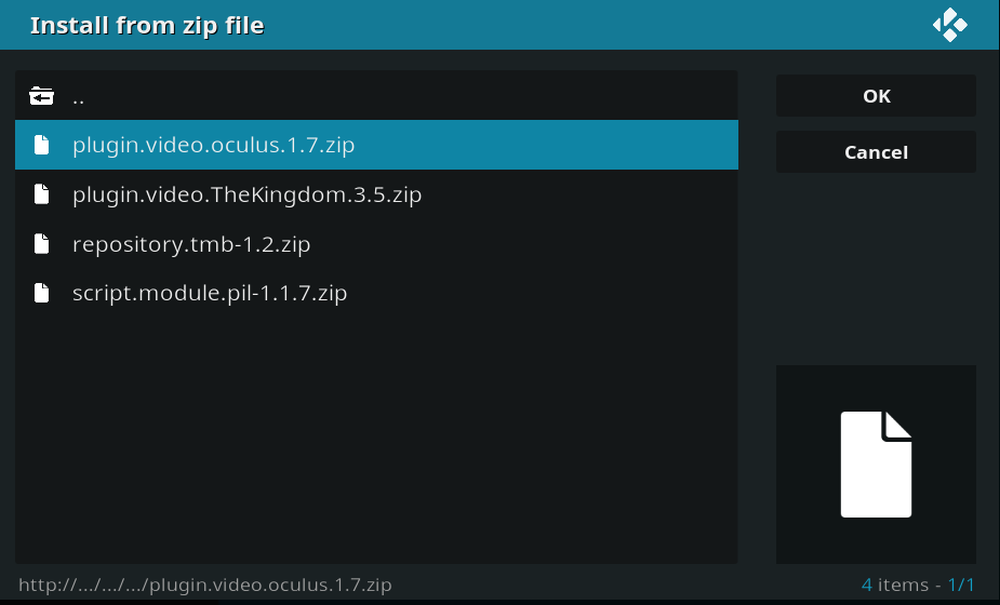 You will receive a notification in the top right of the screen when the Oculus has been installed successfully. Now, when you return to the Kodi home page and click on Addons, Oculus should now be listed.
Oculus Reviewed
Oculus has certainly made it to market at a timely moment as a number of hugely popular addons which offer access to movie and TV content are disappearing. It is a brave move by the developers to launch this addon just now, given the wave of negative publicity and legal action such addons have been receiving. But it has already proved a winner with Kodi users as anyone who has had to wait a remarkably long time for the addon to download will realise.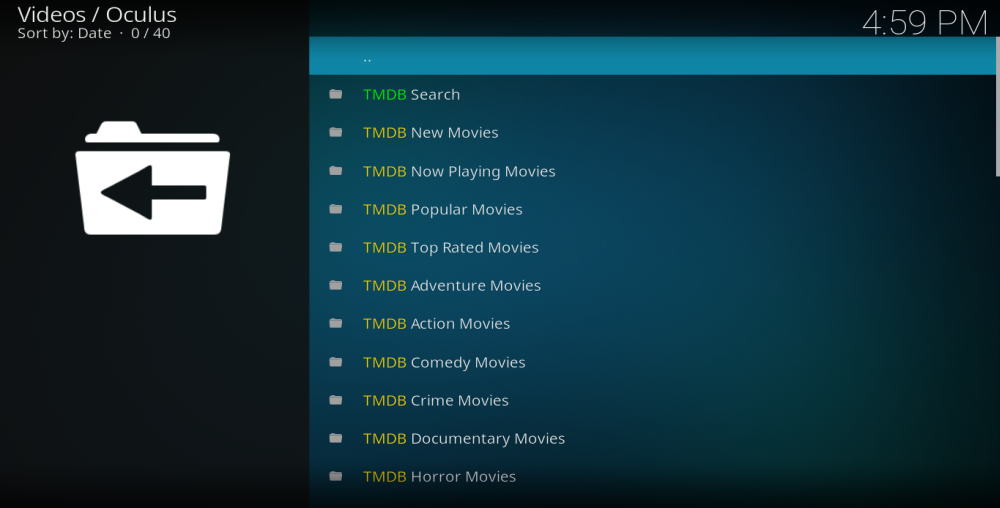 It is definitely worth the wait though, because Oculus undoubtedly steps into the gap left by Covenant and other such addons, by providing access to huge range of content. The main menu contains a long list of links to movies and TV shows broken down by such things as genres, leading actors, and what is popular right now. However, at the moment all of these options are listed together on the main menu, which includes:
Genres – On the Oculus main menu you can find links to Adventure Movies, Action Movies, Comedy Movies, Crime Movies, Documentary Movies, Horror Movies, Animation Movies, and Animal Kingdom Movies.
Leading Actors – There are also menu options for Jim Carrey Movies, Bryan Cranston Movies, Tom Cruise Movies, Johnny Depp Movies, Robert Downey Jr Movies, Idris Elba Movies, and Keanu Reeves Movies. There is also a direct link to the Fast and the Furious Collection.
Popularity options – The Oculus Main menu also offers options for New Movies, Now Playing Movies, Popular Movies, Top Rated Movies, Popular TV, and Top Rated TV.
There is also a menu link to Acestream World IPTV Channels and various TRAKT TV listings, although it is clearly noted that these are not yet working.
It must be said that the main menu is a bit of a mess at the moment. The alphabetical list of genres cuts off at H, which suggests there are more menu options to come. And the leading actor links is far from complete and there are plenty of big names missing, while a few names included, such as Idris Elba, could hardly be classed as Hollywood A-Listers. The main menu could use some tidying up, but we do have to bear in mind that this addon is extremely new and it seems likely that things will get sorted out a bit more as it develops.
Oculus Performance
The impact of the huge demand that Oculus has been experiencing can be seen in the addon's performance too. Clicking on a menu link means a wait while metadata loads the first time and then you will receive a list of movie titles. The layout is pretty neat, with a large picture appearing to the right of the menu and a short but decent synopsis appearing to the left. Quite a few movies are currently lacking the information at the moment, but hopefully, this is something that can also be improved as time passes.
When you click on a link, Oculus will search it sources to compile a list of links for your chosen movie or TV show. This again is a slow process and we did find more than a handful of movies listed which offered no links to choose from. Those that did have links tell you the quality of the stream and the name of the source allowing you to make an educated choice as to which one to watch. Once you do connect to a link, the video quality on all the streams we tried matched the description and all of the streams were very watchable with no noticeable issues with buffering and links dropping.
Oculus Conclusions
If this were an ordinary addon, we would probably be pretty scathing with some of our conclusions. But there are a number of mitigating factors at play here. Oculus is a hugely ambitious addon which is trying to step into some very big shoes in a short timeframe. It appears to have been rushed to market in a hurry in and could have used a few more months in development. It is also suffering from the wave of interest it has received, which has presumably surpassed all the developer's expectations.
In time, Oculus will hopefully manage to deliver what it is attempting to, but right now, there are clearly some issues. The app downloads and runs slowly, the menus are currently a confusing mess, and too many of the addons links go nowhere. But while these may sound fundamental problems, there is still cause for optimism. The links that do work are of a high quality and offer reliable viewing from a wide variety of sources. When this is replicated across the addon, it will be offering something very special. It may take time, but Oculus is definitely an addon to watch and while you may not be turning to it on a regular basis right now, it is still worth the time and effort to get it downloaded and into your Kodi addon library.
How has your experience with Oculus been so far? Do you see it becoming a full-featured replacement to Covenant? Let us know in the comments section below!